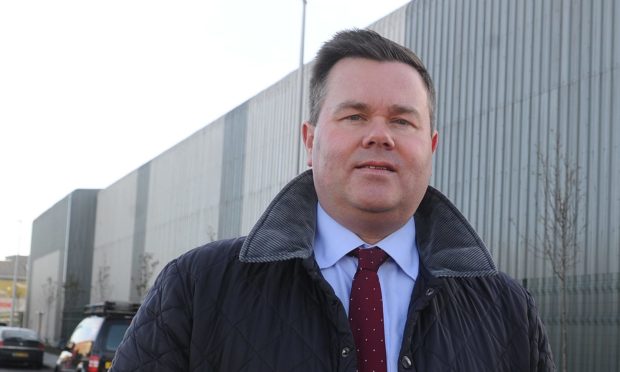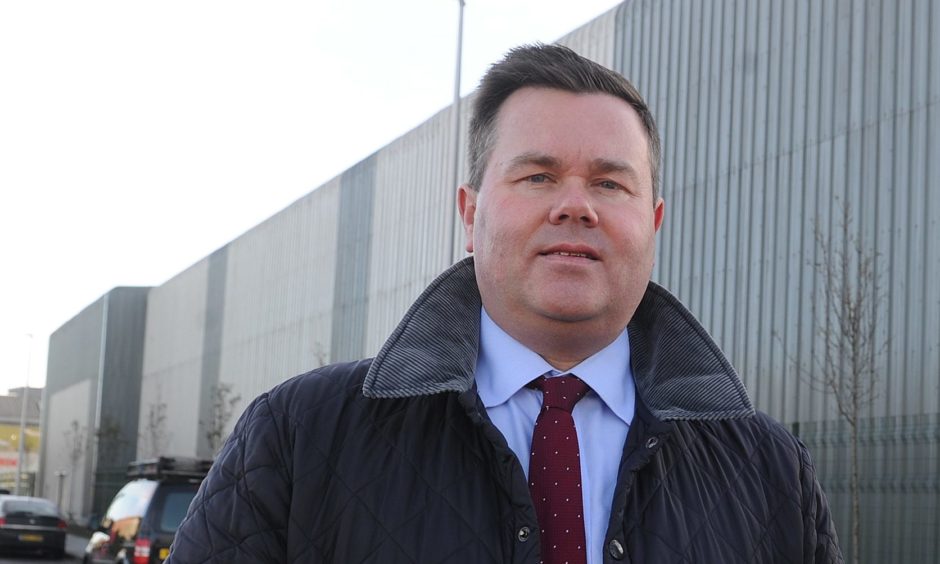 Angus residents should avoid overwhelming the county's recycling centres when around half of them reopen on June 1, the council's waste chief has said.
Communities convener Mark Salmond, Independent – who has previously pushed the Scottish Government for a road map on reopening sites – asked people not to use "the recycling centres unless you really have to."
He said: "We know demand is high and expect them to be extremely busy with both people and traffic – if you can wait until a more normal service resumes, please do."
He spoke as the local authority confirmed it would reopen only four of the county's seven recycling centres on June 1, after the Scottish Government signalled its intention for a phased removal of lockdown restrictions.
Centres in Forfar, Monifieth, Arbroath and Montrose will reopen on June 1.
Facilities in Kirriemuir, Brechin and Carnoustie will remain closed – with the local authority citing concerns over health and safety and staffing levels.
Campaigners fought off a move to close centres in Brechin and Carnoustie in 2016.
Dundee City Council is still finalising its own temporary arrangements with a view to "protecting site users and staff."
Parts of Dundee and Angus have been struck by a noticeable increase in flytipping since the start of lockdown.
Larger vans, trailers and all commercial vehicles will be banned from the county's newly reopened centres, leading to fears illegal dumping will remain a problem.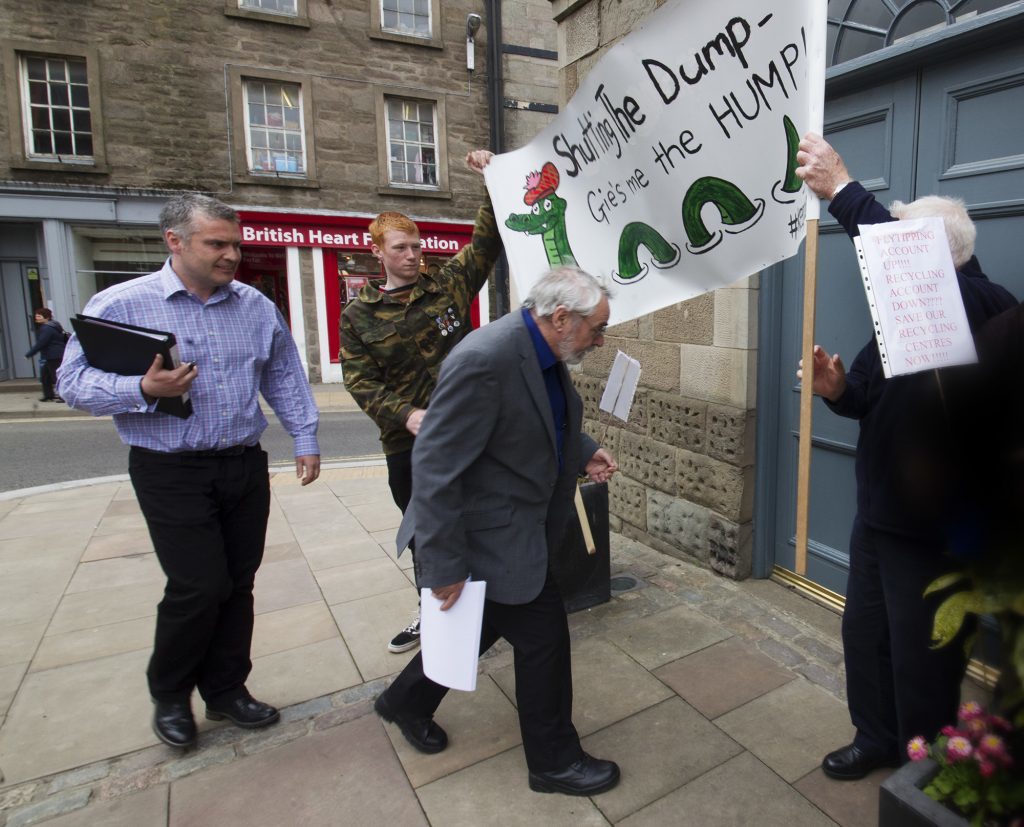 Mr Salmond said: "While we are, of course, pleased to begin the phased re-opening of our centres, these steps must be taken responsibly so we can protect staff and the public.
"Residents have been terrific with their support of the service throughout this crisis – through the way they have rallied around our waste operatives and with recycling at home.
"I hope that support extends to our recycling centres as they become available again – albeit in a limited fashion."
Operating hours will be 9.15am to 5pm every day, except Wednesdays when they will open between 9.15am and 7pm.
The centres will operate at a markedly reduced capacity with a one in/one out system for cars and smaller vans.
Council staff will not be available to help residents with lifting and handling due to physical distancing rules and the council is asking people to come alone.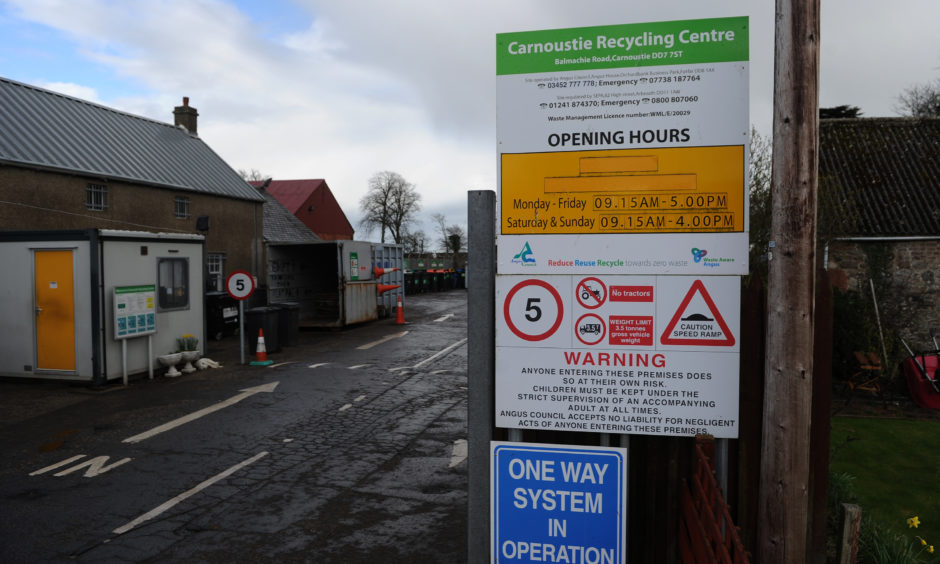 Brechin councillor Kenny Braes, SNP, said he had sought assurances that the local authority would not use the Covid-19 crisis to permanently close the facility in his ward.
He said: "There is disappointment in Brechin that our recycling centre won't be reopening on June 1. However, I have received assurances that Angus Council won't use the Covid 19 crisis to permanently close it.
"The sooner it can be safely reopened, the better. There has been a noticeable increase in fly tipping by a selfish minority of people since it closed."
Carnoustie's three councillors – Independents David Cheape and Brian Boyd and the SNP's Mark McDonald – issued a joint statement on the reopening plan.
It said: "We accept that Carnoustie residents will be disappointed at this outcome. However, in these exceptional times we hope they will be as understanding and patient as possible and would encourage them to be respectful to waste management staff."
The statement went on to say there was concern reopening at Carnoustie would create a problem with queuing traffic on Balmachie Road.
"We will maintain pressure to commit to expand the Carnoustie centre and encourage the return of a general waste facility.
"We expect Angus Council to reopen the centre as soon as it is safe and operationally feasible to do so," the trio added.
Kirriemuir councillor Julie Bell, SNP, said: "People's safety remains paramount and these are quite small centres.
"I would ask people to do their best and work with the current arrangements."