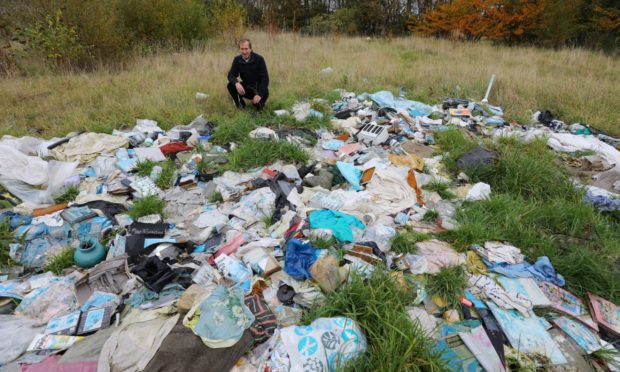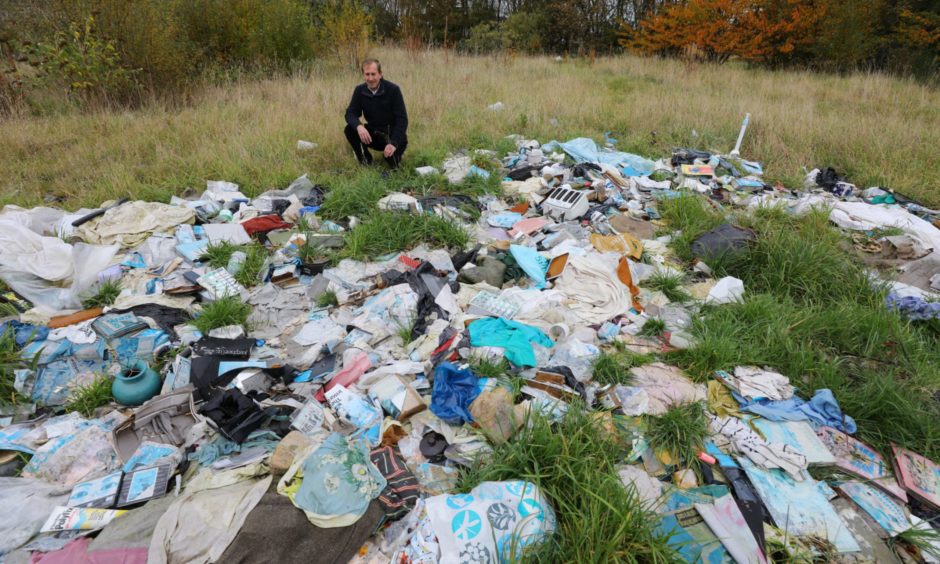 The company behind the recent six billion pound takeover of the Asda supermarket chain has been blasted for leaving two sites in Montrose in an "unsightly" mess.
Petrol station company the EG group, which also operates 4,000 forecourts across Europe, runs the Esso garage next to the A92, formerly known as Guthrie Bros.
It also owns a piece of land near Victoria Bridge that has become a favourite dumping point for fly-tippers in the area.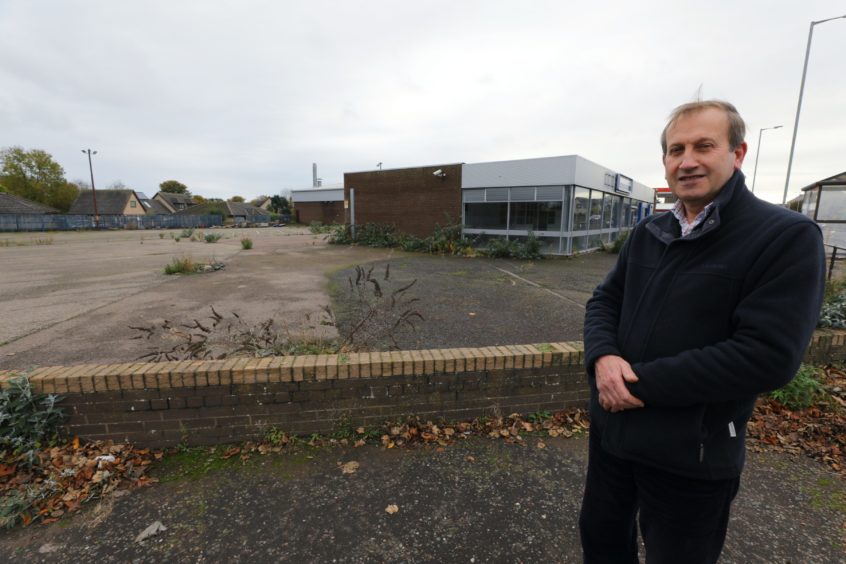 SNP councillor Bill Duff said people in the town were becoming increasingly frustrated with the growing mess at both pieces of land.
He said: "There are two issues here. The first is around the petrol station. They are using the filling station but the rest of the site is now just weeds.
"The second is the piece of land near Victoria Bridge. It has clearly been flytipped by somebody and is now in a pretty unsightly state."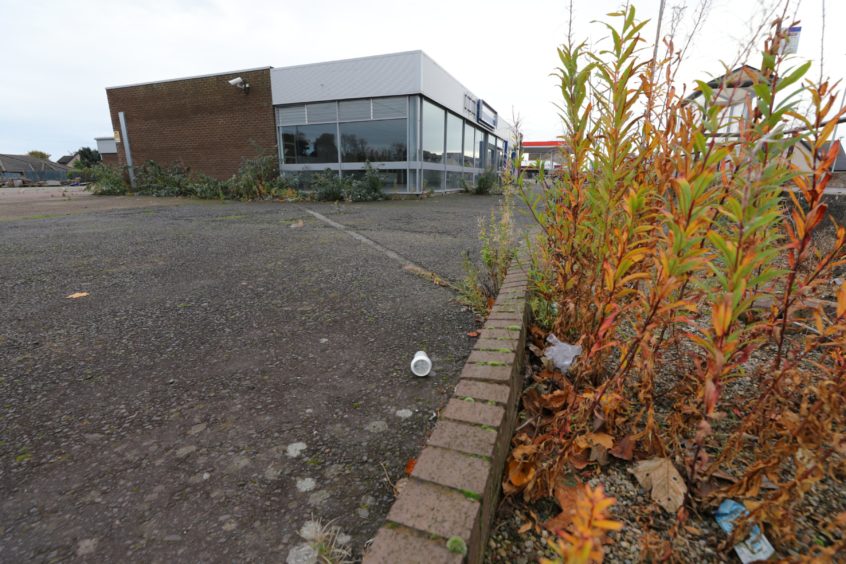 He said he had contacted council waste officials, who told him the firm had not responded to requests to clean up the two sites.
"This company operates 4,000 filling stations across Europe and clearly has huge financial resources," he said.
"Given that, it seems more than a bit of shame that they are unable to keep these sites in Montrose tidy.
The EG group is working on a number of new business developments in Angus.
The company is behind a scheme to develop a filling station, shop and drive-thru coffee stop on ground where Arbroath's former Seaforth Hotel stood until it was destroyed by an early morning blaze in 2006.
Developers behind petrol station plan say hotel 'not viable' on gateway Arbroath Seaforth site
It also started building a new filling station and retail development at Orchardbank, next to the A90 Forfar by-pass, in July this year.
Along with partners at private equity firm TDR Capital, it bought supermarket Asda in a £6.8 billion deal earlier this month.
The company did not respond to a request for comment on the complaints in Montrose.
An Angus Council spokeswoman said: "We have been liaising with the site owner in terms of clean-up and fly tipping prevention.
"We will investigate any fly tipping as fully as we can to find evidence to catch the person responsible.
"We would encourage anyone who sees incidents of fly tipping to report them to us."