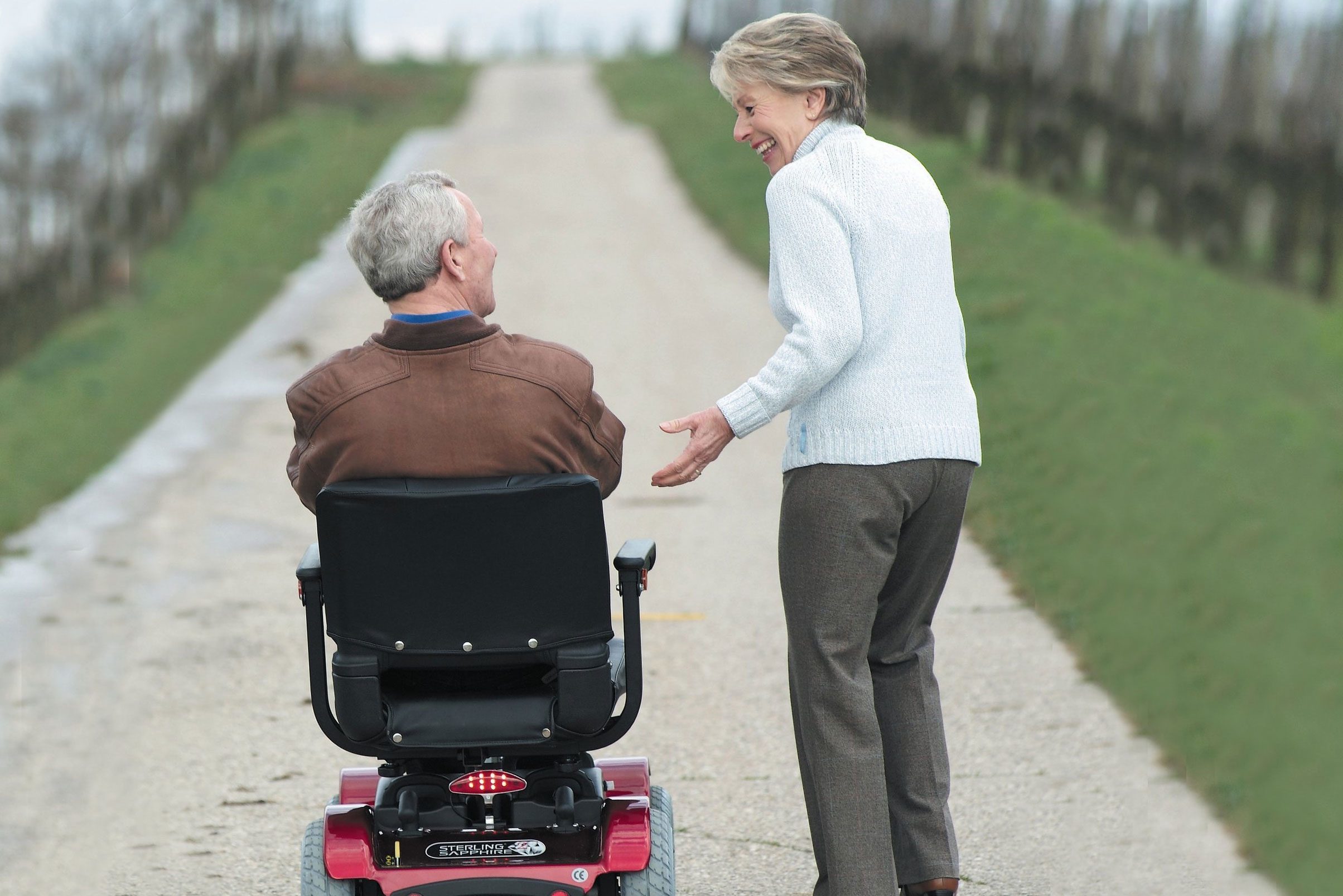 Thrill-seeking disability scooter users across Scotland are being challenged to take part in "wacky races" in Angus.
The first of its kind in the country, the Arbroath event is being described as a way to highlight a scooter's impact on people who feel "trapped" indoors by disability or age.
Organisers at the local COPD support group hope those affected will have their world opened up when they participate in time trials at speeds of up to 8mph around the Low Common.
Saturday's event is open to anyone in Scotland with an interest in mobility scooters who wish to come along, and there will be entertainment for families.
Anyone who would like to show off the power of their engines is challenged to take part in timed circuits, as a mass rally would be "too dangerous" for the elderly.
Organiser Donald Downie, whose wife Kathy is secretary for the support group, said all levels of training would be provided for those who are unsure about their machines, or are thinking about buying one.
Funds will also be raised for COPD (chronic obstructive pulmonary disease) awareness.
"This is a great local event for disabled people and the only one of its kind in Scotland," Mr Downie said.
"Many disabled people are trapped in their houses through their disability.
"In many cases a mobility scooter will offer them the freedom and opportunity to again go to the shops, meet with friends or simply to enjoy going out.
"The Mobility Scooter Training and Fun Day would not happen without the energy and enthusiasm of the local people who organise it, and a great deal of thanks must go to all those involved in the organisation and execution of the event and to all those local businesses who have given their support.
"You do not have to own a mobility scooter to take part."
The event runs from 11am to 3pm and parking will be available beside Tuttie's Neuk.
Contact Mr Downie on 01241 830592 or email maureen.downie@gmail.com  for more information.