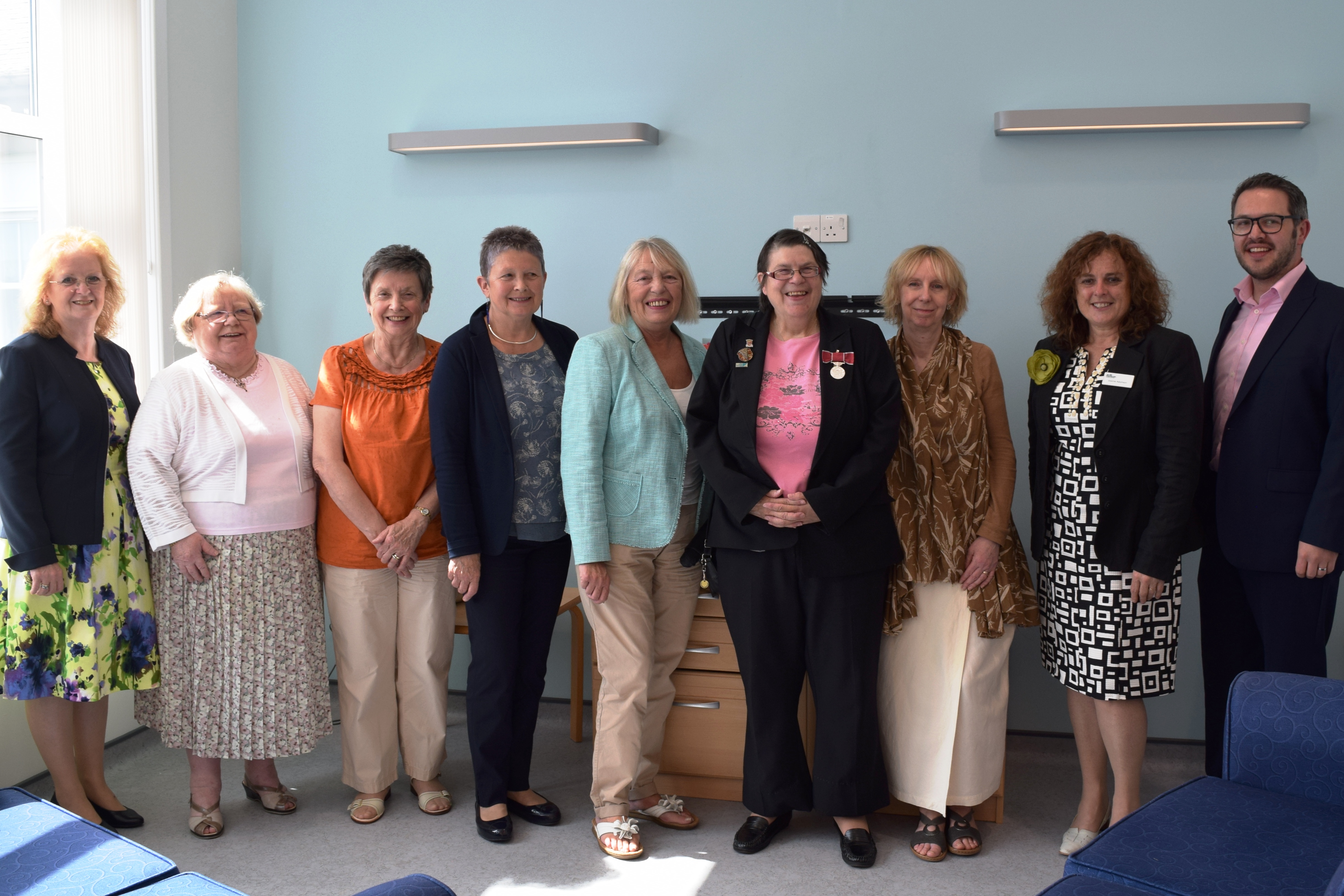 The first phase of building work at Arbroath Infirmary, funded through a partnership between Macmillan Cancer Support and NHS Tayside, is complete.
Improved medicine for the elderly facilities are now ready to receive patients.
Members of Arbroath's Public Participation Group joined representatives from NHS Tayside, Angus Health and Social Care Partnership and Macmillan Cancer Support on an architect-led tour of the development.
As part of the completed first phase, three Macmillan community palliative care rooms with en-suite facilities have been created.
The ward areas have been made dementia-friendly with colours and contrasts which aid older people with declining mental ability and memory and visual problems, to remain orientated to their environment.
Easy to see and read signage, clocks that clearly display the time and date and the use of colour has been adopted to encourage patients to find their way independently.
Funding from the Tayside Health Fund has been used to improve soft furnishings in the dayroom and artwork has been provided by Macmillan Cancer Support.
The day room's view of the local coastline will be used to support patients' recovery in a holistic environment, and one of the external balconies has also been enclosed to provide extra space.
Alison Rogers, non-executive member of the NHS Tayside Board said, "I am really impressed by the improvements which have made such a difference to the whole area, making it seem so much lighter and brighter.
"It's a significant change for the better which will enhance patient wellbeing while in hospital."
Macmillan Cancer Support north Scotland development manager Joanne Adamson said: "These new Macmillan community palliative care rooms will provide privacy and dignity for patients and along with thoughtful changes to the decor and furnishings, this will really contribute to an improved environment for people who need palliative care.
"Macmillan knows what a positive impact tailored care can have on patients and the friends and family supporting them, and we are pleased to have worked closely with other local organisations and invested in these improvements which we know will make a real difference to people coping with cancer in Arbroath.
"We are looking forward to continuing this partnership in phase two of our development, working with the local community and NHS Tayside to ensure this remains a facility the community can be proud of."
The second phase of the project, due to start next week, will also see substantial investment to create a new Macmillan day care unit to help those living with cancer and other life-limiting illnesses.
The second phase will take approximately four months and convert the former Inchcape ward into the new unit to provide a day care assessment and treatment facility with two new consultation and treatment rooms, a patient lounge, reception area and a quiet room.
In addition to the enhanced community-based palliative care, Roxburghe House in Dundee will continue to provide inpatient specialist palliative care for Angus patients.