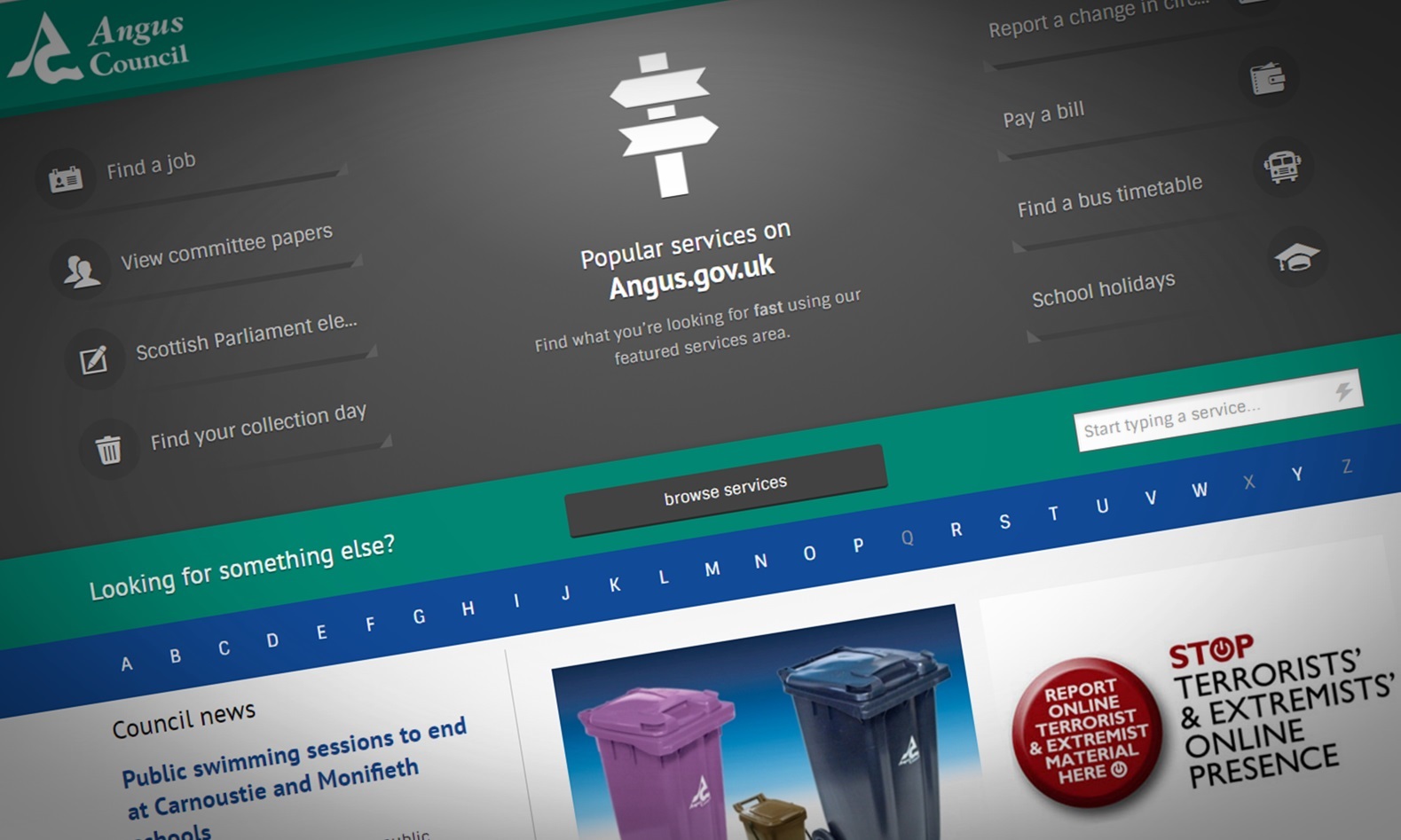 A library isn't the obvious place to report a crime but people will now be able to contact the police in quieter surroundings than usual.
The move is part of six-figure plans to integrate Angus Council's ACCESS offices and libraries into a "one stop shop."
Police counters in Montrose, Brechin and Carnoustie were axed as the new body sought to achieve more than £60 million of savings following the introduction of Scotland's single force.
Police Scotland announced more than 60 counter closures around the country arguing that people can report crimes over the phone.
Montrose Lib Dem councillor David May said: "I am delighted to see that at last the integration of the access offices and the libraries in some of our burghs is being achieved as this will not only enable better use of our council properties but will also mean a one stop shop for people in each of the burghs.
"I additionally hope that, as some police counters in Angus, such as the one in Montrose have been closed, it will also mean that local people can contact these one stop shops with issues which can be directly referred to the police as in my view this is very important to have this face to face contact.
"The closure of the police counters has in my view been a bad decision for many local people as it has meant it is now much more difficult to directly report issues and make contact with the police.
"The idea of a one stop shop involving the police would help to improve this situation so I support it."
Councillors approved the initial phase of £2.3m investment in the integration programme for Carnoustie, Forfar and Montrose libraries.
The estimated cost of the full integration programme across the county has been estimated at £4.2m with all work due to be completed by 2021.
Ian Cochrane, head of technical and property services, said: "As part of the council's service review, a detailed examination was undertaken to investigate the possibility of integrating the ACCESS offices and libraries.
"As part of the transformational change to the service will be the provision of Police Scotland counter services, on a limited basis within each burgh.
"The joint ACCESS/police facility at Monifieth will transfer to Monifieth Library.
"Alongside this multi-use facility will be the ability of all council employees and Angus Agile staff to make best use of the available drop-in spaces and meeting rooms.
"In addition the facilities will offer maximum flexibility as a result of activity spaces which will allow delivery of community run events and a comprehensive community support service to all our stakeholders from a range of providers.
"Stakeholders will be consulted on their potential use and hours of operation.
"The integration of ACCESS and library employees into a single structure for service delivery is in the process of being implemented."