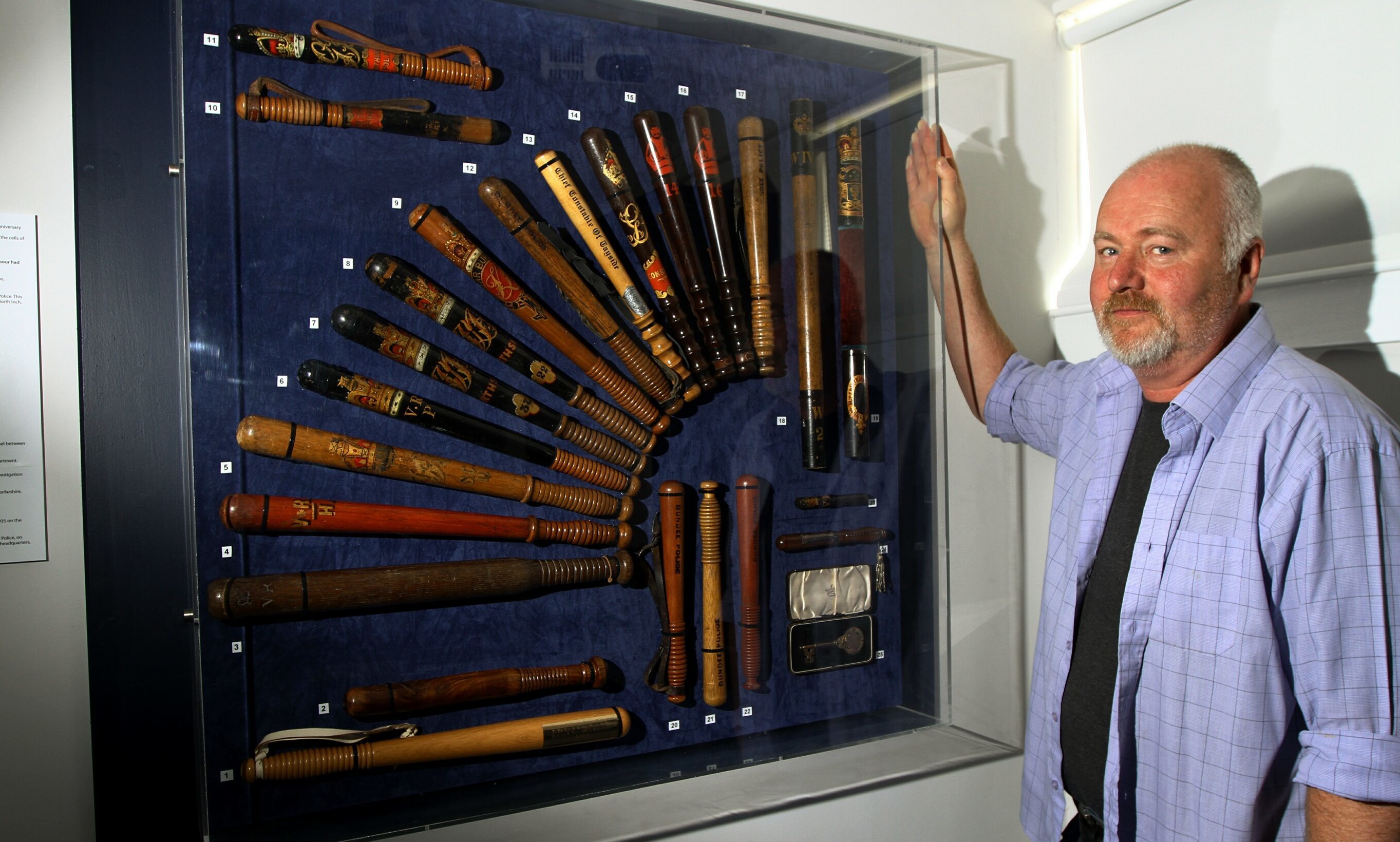 A new museum features the story of a hero Angus police officer who went toe to toe with a gun-toting criminal.
The story of more than a century of local policing is on show in the ground floor of Kirriemuir's former police office.
Visitors are promised a look back into the history of three local forces — Perth and Kinross Constabulary, Angus Constabulary and City of Dundee Police — before they merged to become the Tayside Force in 1975.
A recent acquisition is an "exemplary service award" for Sergeant Charles McDonald who served with the Forfarshire Constabulary based in Kirriemuir from 1907 to 1930.
Local historian David Orr said: "Not only did Sgt McDonald have an exemplary police record, but in his young days as a constable in Nairn he was somewhat of a hero and his bravery was publicly recognised.
"In 1900 whilst still in Nairn, as noted in an excerpt from the minutes of the Nairn County Council, it records that on March 17 he and Constable McLean went to arrest a man named Fraser at his house in Wilson Street.
"When they arrived at the door Fraser stood pointing a loaded gun.
"He pulled the trigger, but the gun misfired or one of the constables would surely have been shot.
"The commendation recognises the courageous manner in which they carried out their duty and directed an excerpt of this should be sent to each of the constables
"Sergeant McDonald was the father of the late Charles McDonald of Duthie Street, who some may recall was sales manager with Angus Milling Company in Kirriemuir.
"He too followed his father into the police and served as a special constable in Kirrie until his death in 1973."
One of the museum's volunteers, retired local Inspector Hamish Gray, intends to research this item and advise the museum volunteers of the significance of such a local treasure.
During the winter close season of the museum, Mr Gray would welcome more stories from local bobbies and any artifacts pertaining to any of the local police stations or incidents over the years.
The museum in Reform Street is a new venture between Police Scotland, Angus Council, and Kirriemuir Heritage Trust.
It charts the history of policing in Tayside with permanent displays of uniforms, batons, handcuffs, awards and medals, communication equipment, offensive weapons and more.
The museum is run by volunteers and over 500 people have visited since it opened.