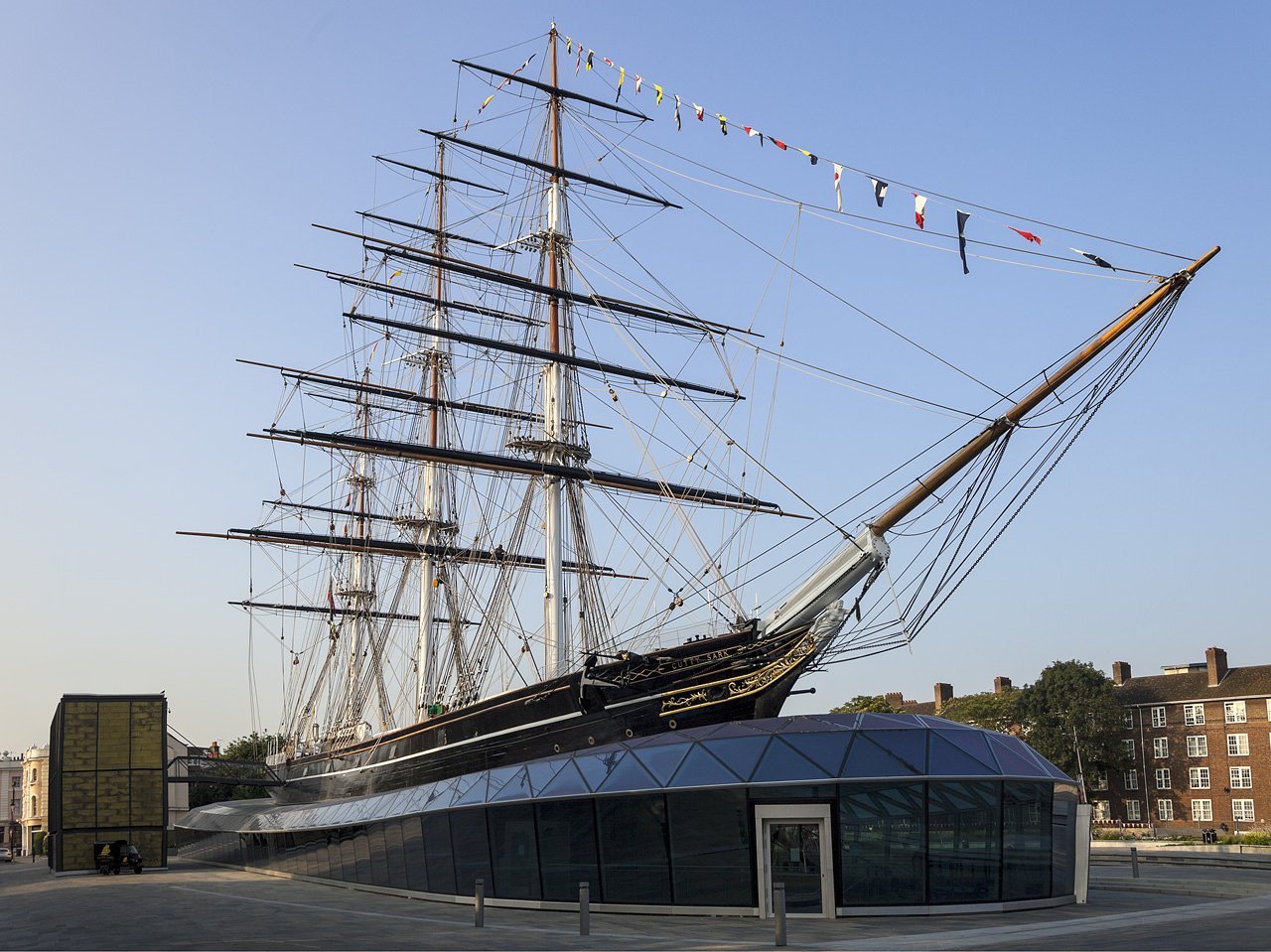 A new initiative has been launched to mark Arbroath's ties to Hercules Linton, designer of the famous clipper ship Cutty Sark.
Mearns historian Dave Ramsay is leading the new project, having been instrumental in a range of other programmes honouring Inverbervie-born Linton.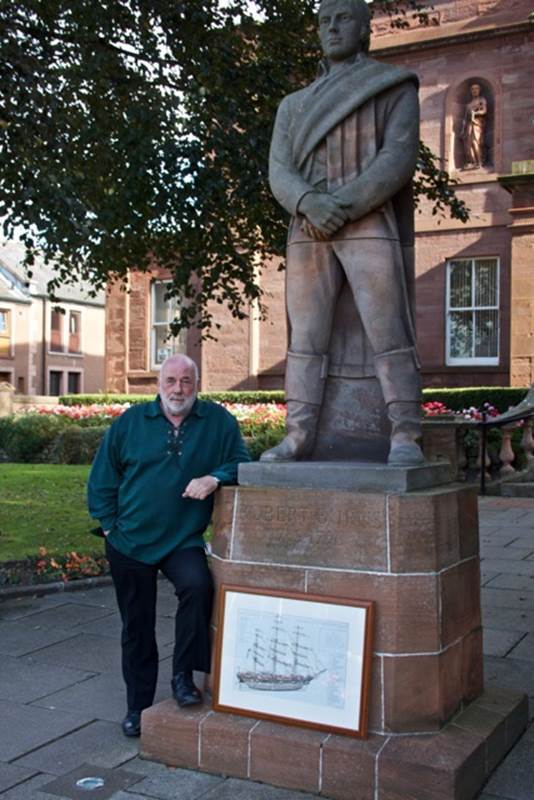 But despite Linton's Bervie history being the subject of national recognition, Mr Ramsay believes myriad little-known links to the Angus fishing town and figures including Robert Burns deserve to be celebrated, with hopes that a new maritime museum may rise from the initiative.
Mearns Heritage Services director Mr Ramsay said his research continues to uncover unknown connections between Linton, Angus and the Bard.
Linton completed his secondary education at the old Arbroath High school, now the town's public library, before joining Hall's shipbuilding company in Aberdeen as an apprentice maritime draughtsman.
Outside the library stands a statue of Burns, sculpted by Scott Sutherland who also created the original figurehead memorial to Linton in Inverbervie, which was unveiled by Sir Francis Chichester in 1969.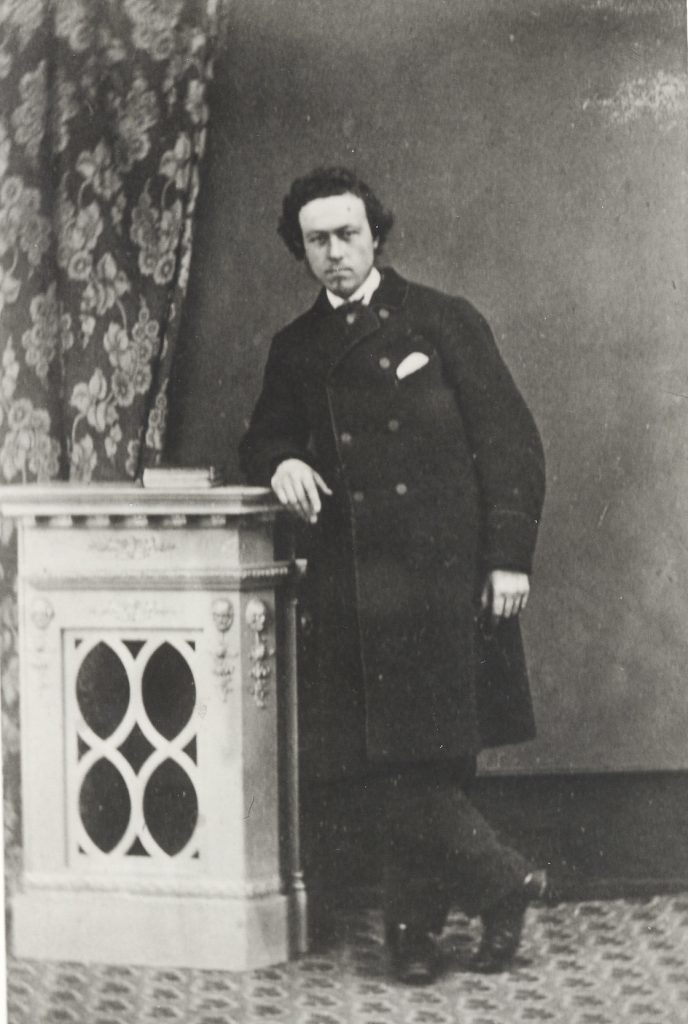 Mr Ramsay said: "The Burns connection with Linton is very strong, with the name Cutty Sark being drawn from the famous Tam o' Shanter poem by Burns.
"On his Highland tour of 1787, Burns breakfasted at Auchmithie, visited the Gaylet Pot along the Arbroath cliffs, and 'stood in the stately ruins of Arbroath Abbey' according to his diary of that tour.
"There are many other known and unknown links between Linton, Arbroath, Cutty Sark and Burns, and these are currently being researched by five primary schools in the Mearns, to bring together an integrated approach to tell the local story of Linton and his life, as the Cutty Sark Museum in Greenwich tells the definitive story of the Cutty Sark and the era of the clipper ships.
Mr Ramsay added: "The main objective of the project is to present these links and themes in an integrated way to portray and maximise the rich maritime heritage of Angus and the Mearns."
Two Poets Laureate come together in the connection, with Robert Southey's poem of Ralph the Rover and the Inchcape Rock, (Bell Rock)  while John Masefield's words "They mark our passage as a race of men, Earth shall not see such ships as those again" has become synonymous with the Cutty Sark.
The project is being developed in two distinct phases, the first being the development of a virtual Cutty Sark museum and website, which will draw together local stories, exhibits, and images within the context of Angus and the Mearns.
Mr Ramsay continued: "The first phase is intended to support the funding, sponsorship and feasibility of a museum building and help identify a suitable building with heritage connections and location, enlisting the necessary help and support of relevant heritage and other bodies along the way."
"There is already a tremendous range of local folk songs about people and events which would provide an excellent soundtrack for the content of the website."
Mr Ramsay added: "The positioning of Discovery and Unicorn in Dundee, the Signal Tower museum in Arbroath and the forthcoming V&A museum could blend into a high quality maritime heritage trail through Angus and the Mearns."