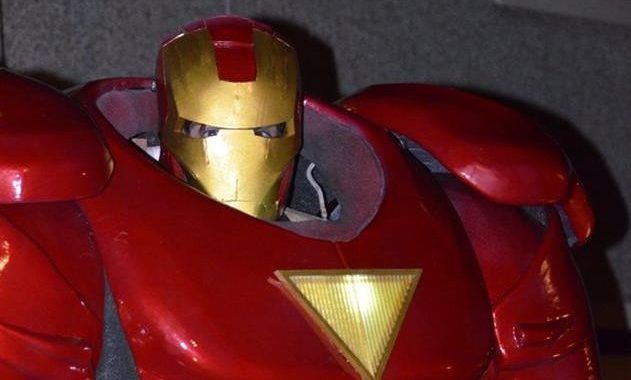 Angus man Steve Wild has unveiled the latest marvellous creation which has taken Arbroath's Halloween celebrations by storm.
Having already carved an impressive reputation for his annual contribution to the town's spook-tacular entertainment, former Royal Marine Steve has added Iron Man's Hulkbuster suit to his superhero line-up with an amazing eight-foot high wearable recreation of the armoured fighting suit from Marvel's Avengers: Age of Ultron.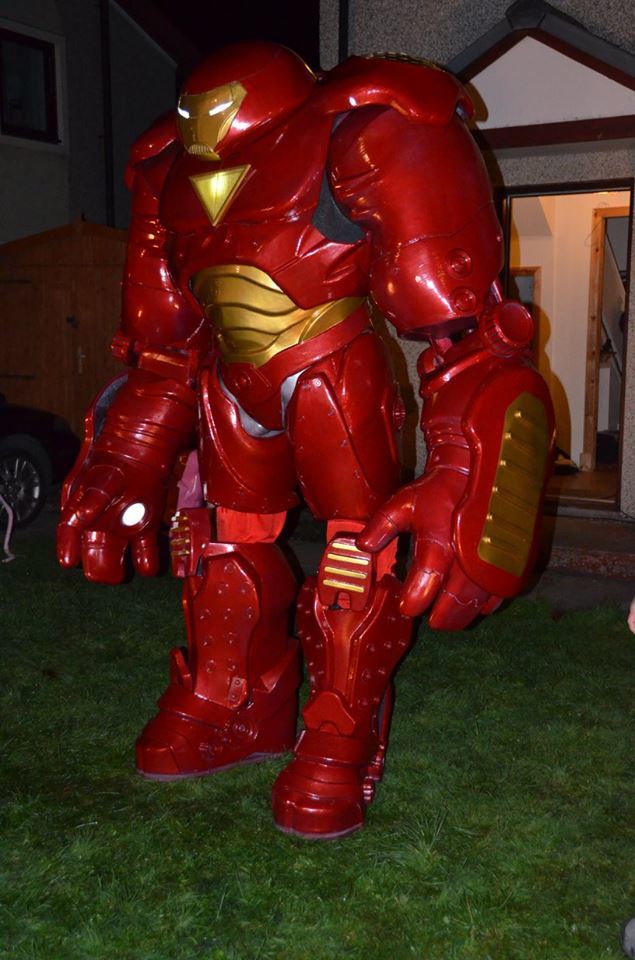 The remarkable costume incorporates electronic internals and moves via a camera linked to a mobile phone by its wearer, with Steve's pal Brodie Toriati taking on the Tony Stark role.
Steve, 52, who also created a metre-high My Little Pony for this year, said: "This is seven months of work but I take the view that a project's not worth doing unless it has certain challenges.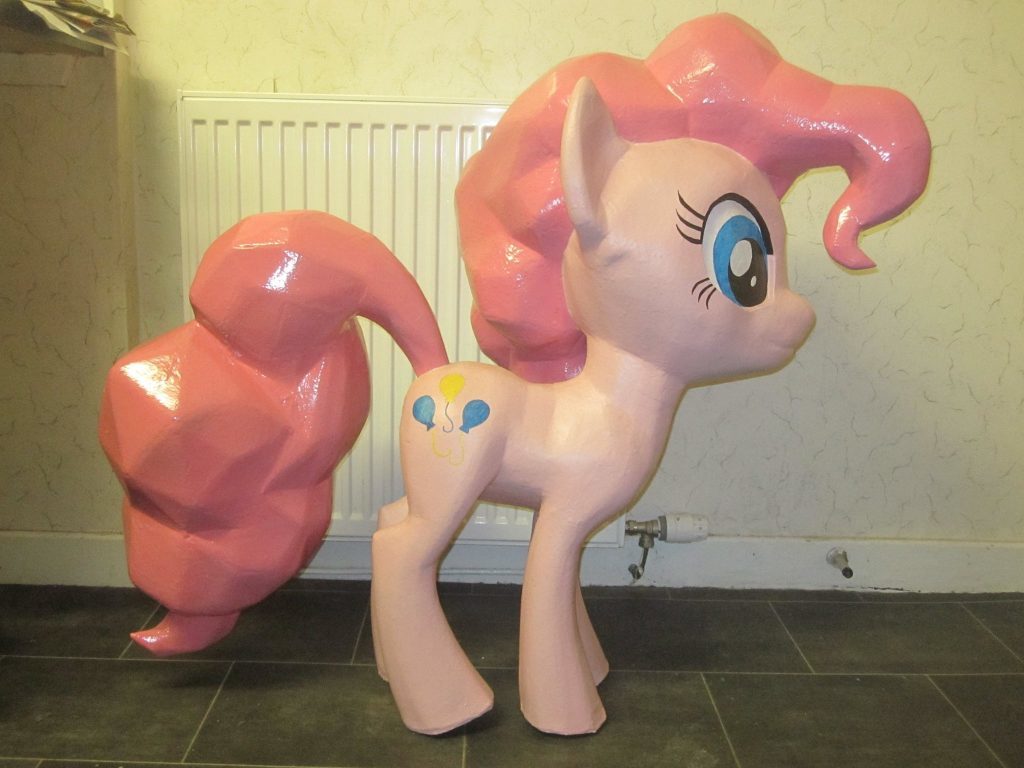 "I started off doing really ornate pumpkins which the kids loved and it just got bigger and bigger, with things like pumpkin bloodbaths in the garden."
For the millennium, Steve built a 2,000-piece cross made up of 1,500 hand-built figures of Christ and 500 human skulls in the base, as well as turning his talent to Game of Thrones and Minecraft.
Last year it was a seven-and-a-half foot tall suit of space marine armour which stepped out into the Arbroath night, but the Hulkbuster has seen Steve learn a new set of skills working with EVA foam from computer-generated 3D images converted into a polygon jigsaw.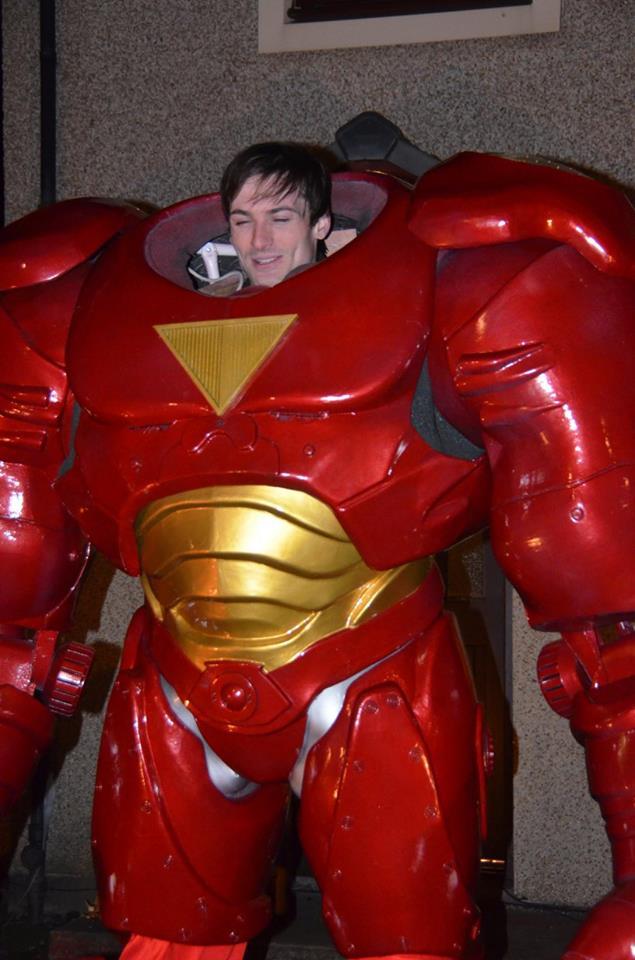 "I'm probably the one person who doesn't think it's spectacular because I'm always wanting to make it even better.
"It's so big that you have to put electrics in to move the arms, but I wanted full movement of the likes of the fingers."
Moving the massive suit may not require superhuman strength, but Steve said the weight and size means it is a bit of a handful for Brodie.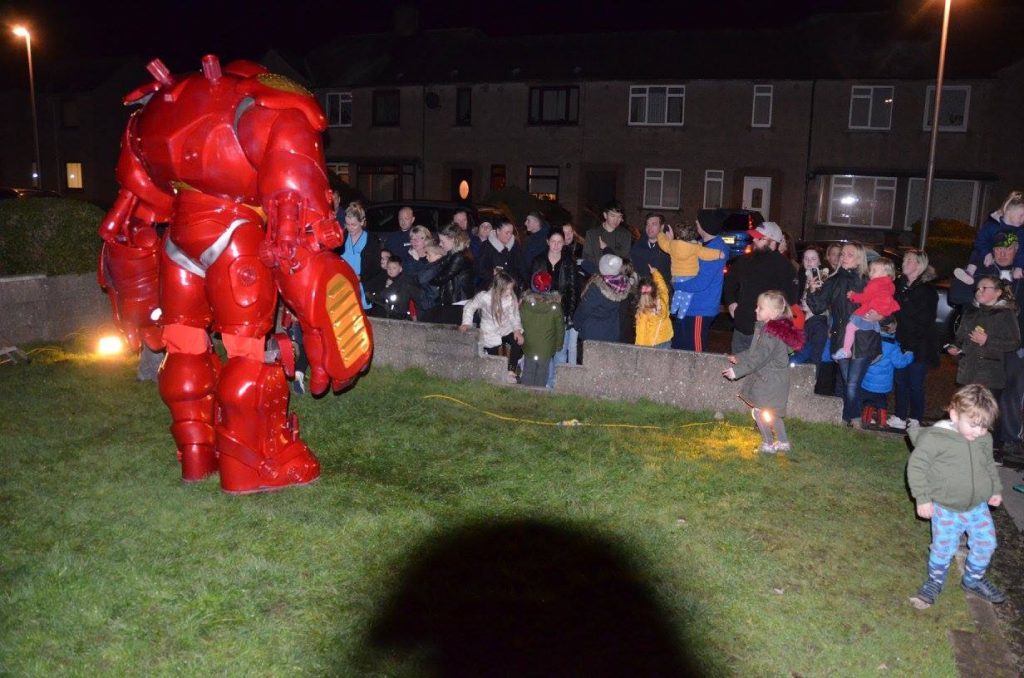 "It needs someone fit and strong and because it is so big you can lose balance very easily and you're not going to get it back," Steve added.
"You are also inside something that you're driving through a camera on the chest linked to wi-fi on a mobile phone which the person inside is holding in their hand so it is pretty difficult."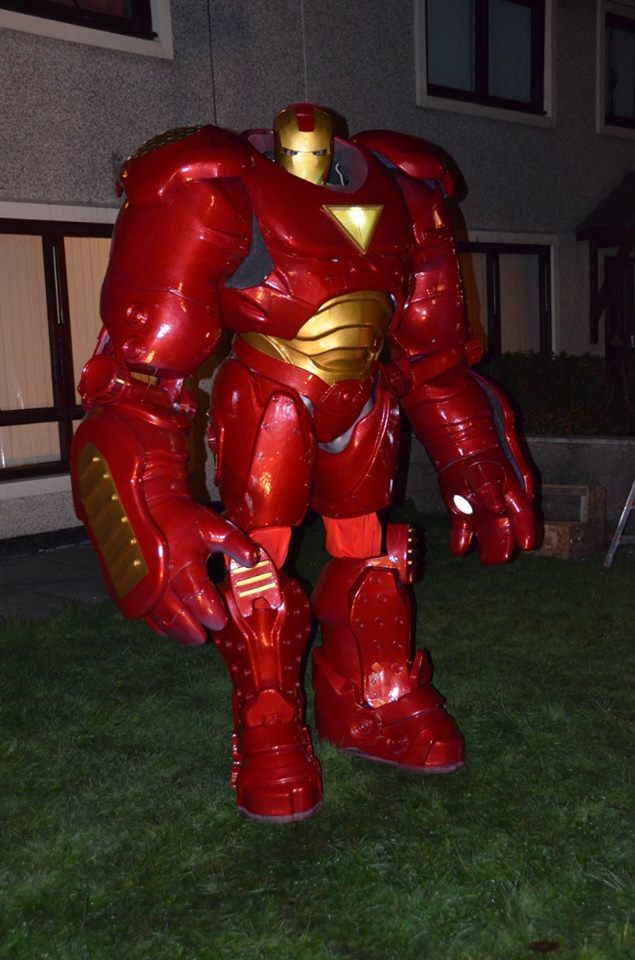 Steve added: "People are already asking me what I'm doing for next year, but it's one of these things that I just wait and see what happens.
"The one from last year just stands in my living room but I'm running out of space."