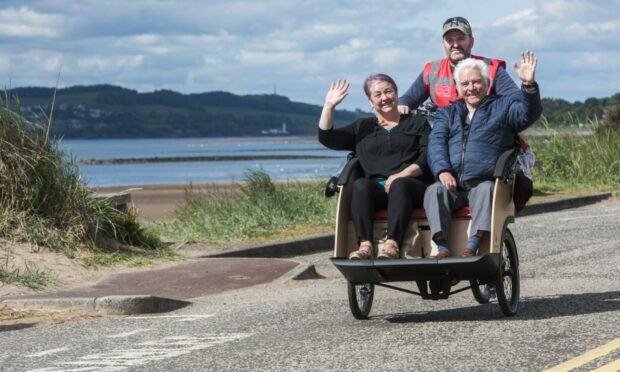 Elderly and disabled people in Monifieth have a new way to get outside and enjoy fresh air and beautiful scenery thanks to a trishaw bike ride service which launched in May.
Cycling Without Age Scotland (CWAS), Monifieth, is a new charity which has been set up in the Angus town to help to ensure everyone in the community has access to the great outdoors.
The group uses a special trishaw bike to take people on free leisurely cycles along Monifieth's waterfront, with plenty of time to stop and admire the views and enjoy a blether.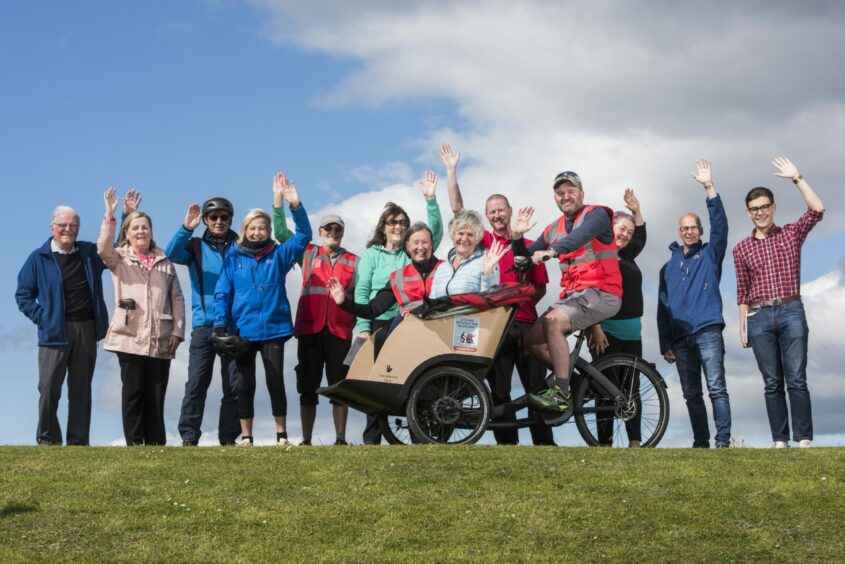 Why trishaw rides?
Monifieth chapter captain Pauline Cameron set up the group with colleague Gail Hill and says it's all about making sure everyone in the community feels connected.
She said: "I was at a befriending network conference in 2019 when I first heard about trishaws and thought that this would be a good project for Monifieth.
"Working with the befrienders makes me very aware of the amount of people in the community who have little or no social contact and can go for days without speaking to anyone.
"We hope it will make people feel more connected to their community and give those who are housebound or disabled the same opportunity to feel the wind in their hair and the sun on their face."
It's just great to get out, to be alongside the water with people passing, children passing. Great!"

Passenger review
Cycling Without Age started in Denmark in 2012 when founders Ole Kassow and Dorthe Pedersen began taking older people in the area out for bike rides. Their simple idea very quickly grew into an international movement, with hundreds of local groups, or chapters, being set up.
The Monifieth chapter is the 54th in Scotland, and has already attracted brilliant fundraising support from locals — so much so that it has just taken delivery of its second trishaw.
Monifieth trishaw rides: how they work and how to book
The trishaws can each take up to two passengers at a time.
Rides typically go along traffic-free routes along the waterfront at Monifieth and last around 45 minutes.
Safety and enjoyment are the priorities, and rides proceed at about walking pace. Pilots are all fully trained and verified by Disclosure Scotland.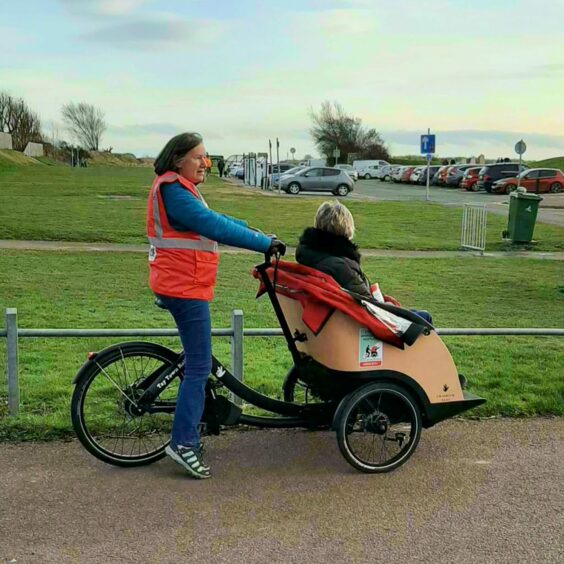 The group will be working closely with care homes and other organisations in the town. However, they are also happy to arrange rides for individual elderly or disabled passengers.
For more information or to book download the group's information sheet. You can also phone 07726 458427 or email cwasmonifiethchapter1@gmail.com. The group is also on Facebook at www.facebook.com/wheelygreatfunmonifieth.