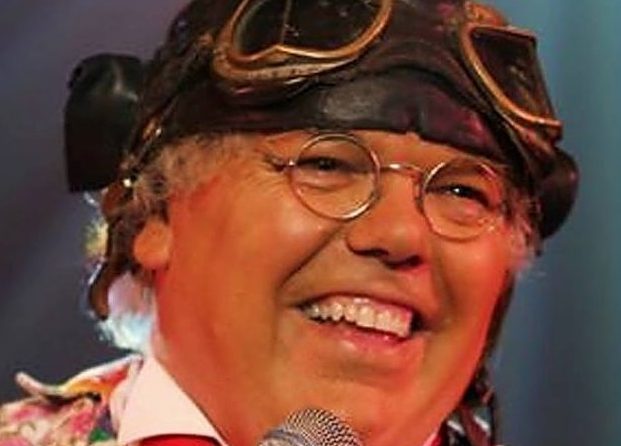 Britain's "lewdest, crudest and boldest" comedian, Roy "Chubby" Brown, has been asked by Santa Claus to perform a charity gig in Angus.
A firm advocate of no-holds-barred comedy, Chubby Brown remains one of the UK's most iconic, boundary-pushing comedians, claiming to test the taboo and flirting with the forbidden.
The 71-year-old's September 23 date at Montrose Town Hall has been organised by Santa Claus in Montrose, which is a registered charity.
The group puts on several events over the festive season each year, the proceeds of which they give to local causes at Christmas.
The charity's Tommy Stewart said the Chubby Brown gig is set to raise a sizeable sum for the group's annual donations.
"We know he's not everyone's cup of tea but he is still very popular," he said.
"Obviously, if you are easily offended please do not buy a ticket."
Best known for his risqué humour and patchwork clown suit, the Yorkshire-born comedian is renowned for his old-school cheekiness and irreverent observations.
Beloved by fans for his tireless touring and energetic live shows, Chubby Brown has made over 1,000 live appearances and performed in front of 1.5 million fans in a stand-up career spanning more than 40 years.
Chubby Brown began performing his own stand-up in Stoke-on-Trent in 1976 where his talents were identified by Bernard Manning, and he remains one of the nation's most recognisable comedians.
Santa Claus in Montrose will make over £2,000 if the concert sells out and tickets are already selling well.
Tommy, the local taxi driver who is better known as Santa, said: "It's all an act with him.
"Off stage he doesn't swear and is just a normal bloke.
"All monies made will as usual be donated back into the local community."
Brown's live shows are rarely seen on television, as many of his jokes are deemed sexist, racist, or otherwise prejudiced.