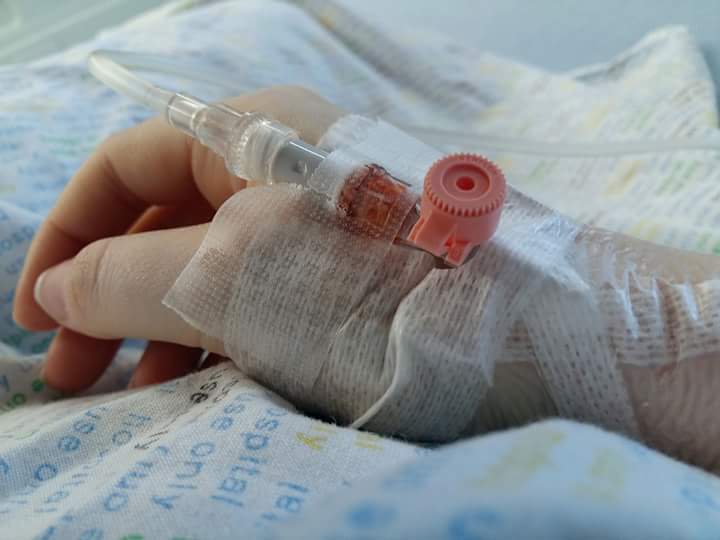 An Angus art student has hailed medical staff who saved her life after she almost died of sepsis.
Amy Crawford, 22, from Carnoustie, could not stand by the time she arrived at Kings Cross Hospital's out-of-hours service in Dundee due to the pain.
Dr Anjali Patil immediately diagnosed Amy with suspected sepsis and she was taken by ambulance to Ninewells for an emergency life-saving operation with a pulse rate of 146 and a temperature of 39.9 degrees.
Surgeons successfully removed a large internal abscess from her body – which was turning septic – on Monday just before it ruptured and burst.
Without quick treatment, sepsis can lead to multiple organ failure and death and remains the primary cause of death from infection.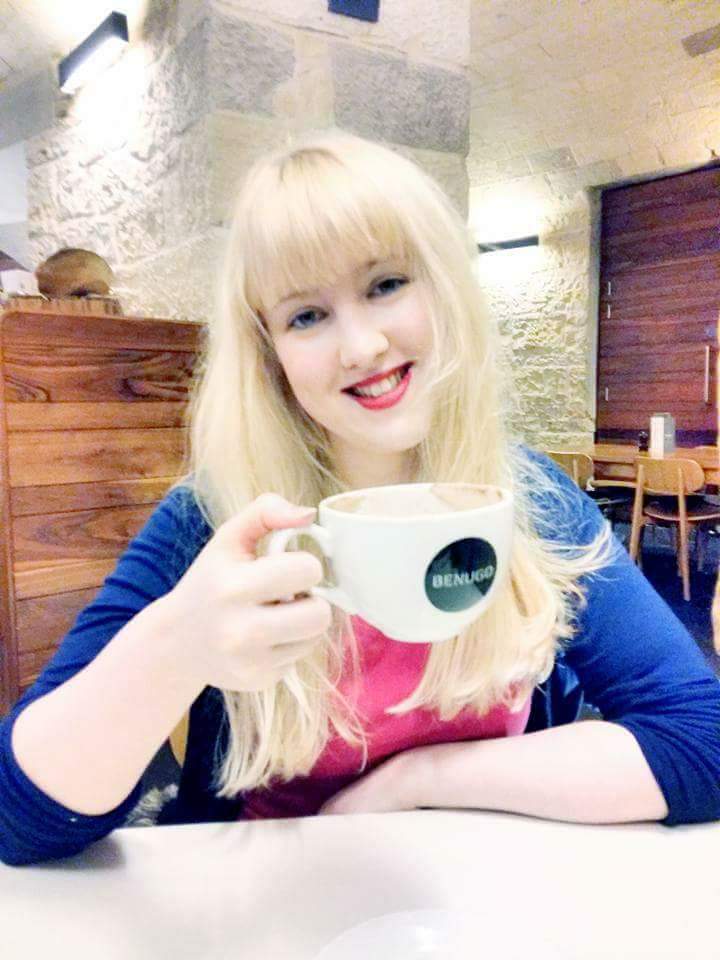 Amy, who is now recovering at home with her family, said she owed her life to "real-life angels" Dr Patil and the surgical team at Ninewells.
The Duncan of Jordanstone student is now setting her sights on getting back to full health before her degree show.
She said: "If I had been left a day longer then I wouldn't like to think what might have happened.
"I can't thank Dr Patil enough at out-of-hours who finally recognised something was wrong and acted so quickly.
"I knew there was an issue when even the ambulance staff were panicking when my pulse rate increased to 146 beats per minute."
Amy started to feel a pain on April 1 but put it down to a niggle suffered at an exercise class before the pain got worse and she was struggling to walk.
She saw a doctor at Carnoustie's Park View during the week who allegedly suggested "meditation" for the pain and dismissed a suggestion from Amy's mum Linda that it could be sepsis, asking: "Is she a nurse?".
She was given a tub of ointment to rub on the affected area and told to take paracetamol tablets four times a day but by the end of the week she could not eat or sleep.
Linda was getting increasingly worried as Amy's condition got worse and called NHS 24 on Saturday for an out-of-hours appointment.
There was no out-of-hours service available at Arbroath at the time due to absences so Linda and husband Bruce drove by car to Dundee with Amy stretched out in pain across the back seats.
Amy was put in a wheelchair and taken in to see Dr Patil who took her temperature and immediately said she thought it was sepsis and gave her a painkilling injection before making arrangements for Amy to be taken to Ninewells by ambulance.
Linda said: "Dr Patil understood the worry we were going through and was just so reassuring and professional – we can't thank her enough for saving Amy's life.
"She is the gold standard for GP's in my eyes and just had that human touch – she even phoned me at home to check on Amy's recovery."
What caused the infection remains a mystery but Amy was suffering from a chest infection in the weeks before and thinks a scratch might have got infected when her immune system was low.
A spokeswoman for Carnoustie Medical Group said: "We would encourage the patient or the family to speak to the practice directly about any care or treatment received."
Dr Debbie Murray, Clinical Lead GP, NHS Tayside, out-of-hours Service, said: "Sepsis is a life-threatening condition that can occur in response to an infection.
"Early symptoms include fever and chills, an elevated heart rate and breathing faster than normal.
"As sepsis progresses blood pressure falls and organs are at risk of failure.
"Early recognition is therefore vital.
"The importance of this has been highlighted by the excellent care provided by Dr Patil who recognised the signs of sepsis and arranged for urgent transfer to hospital so that appropriate treatment was given promptly.
"We are pleased to hear that Amy is now recovering.
"As a service we are fully aware of the importance of recognising patients who are unwell and at risk of deterioration.
"We have recently highlighted the use of the National Early Warning Score (NEWS), a scoring system that takes into account a patient's vital signs and helps identify the severity of the illness.
"At present this is a tool used primarily in secondary care and we have ensured this scoring system is available to clinicians working in the Out of Hours Service and can be used in appropriate situations.
"We are currently in the process of implementing this more fully in primary care."
Regarding the out-of-hours service at Arbroath, an NHS Tayside spokesperson said: "There are a number of GPs salaried to out-of-hours shifts in Arbroath, however during periods of unplanned absence such as sickness or special leave, we have had challenges filling some shifts.
"Our aim is to keep a GP in the out-of-hours base in Arbroath, however when this is not possible patients can be seen in Kings Cross, Dundee.
"Any patient with an identified clinical need for a home visit in Angus will be seen as appropriate at home."