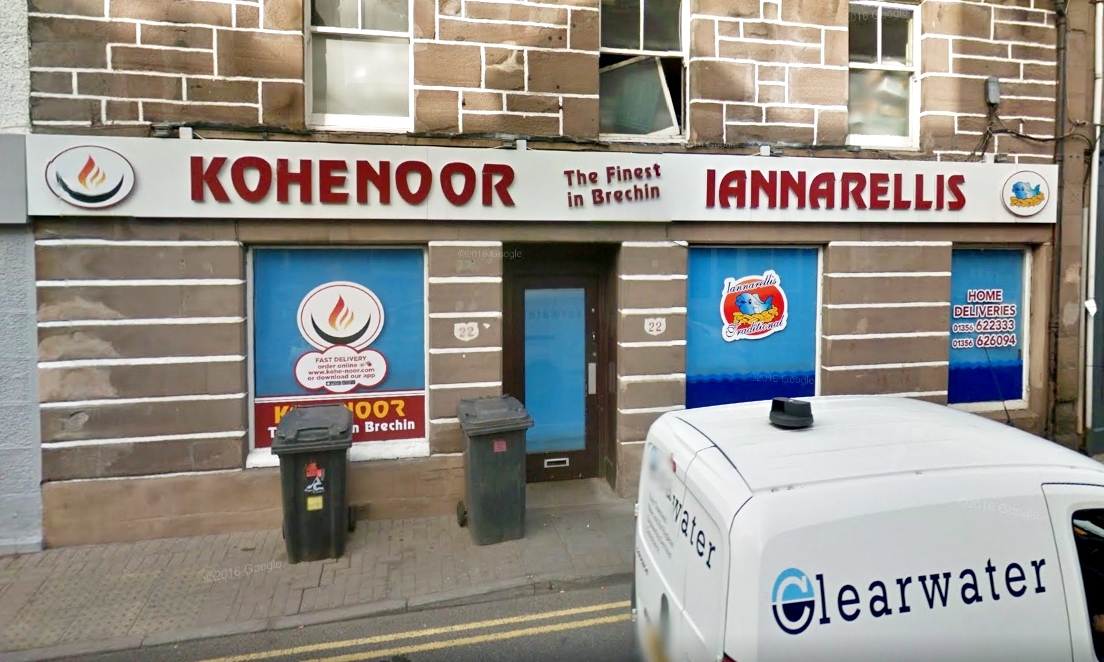 Court proceedings have been dropped against a Brechin businessman who has been embroiled in a planning row with Angus Council over changes to his town centre takeaway.
The Crown Office has confirmed it will not be pursuing the case relating to the Kohe Noor in the town's St David Street after more than a year of wrangling when changes to the C-listed building brought it onto the local authority's enforcement radar.
Officials said an illuminated shopfront sign and white painted mortar had been put in place on the conservation area building without planning consent and after enforcement notices were ignored, the matter was reported to the Procurator Fiscal last September.
However, some members of the authority's development standards committee said they believed the council was using "a sledgehammer to crack a nut" and businessman Bashir Hussain has criticised the authority for what he believes was a heavy-handed approach.
His landlords were jointly charged with contravening the Planning Act, but the case was dropped when it was due to call for trial at Forfar sheriff court.
A Crown Office spokesman said: "The Procurator Fiscal at Forfar received a report concerning two men, aged 47 and 35, and alleged incidents between November 2015 and March 2016.
"Following a review of the available evidence and full consideration of the circumstances, the Procurator Fiscal decided that there should be no further proceedings at this time."
Mr Hussain, 47, said: "I was dealing with the council and trying to sort it out, but then out of the blue the court thing came and then the council just stopped speaking to me," said Mr Hussain.
"I've invested time and money in this business.
"We're a small business and since 2003 I've probably spent about £70,000 on it – if we weren't here I doubt if the shop would be occupied.
"I think they should appreciate that we are here and look at what we are doing to help Brechin, not be taking us to court," he said.
Angus Council leader and local councillor Bob Myles said: "I said at the outset that I didn't see the need for this approach."
He previously said that he'd received no complaints about either the shop sign or the white mortar and suggested that pursuing enforcement through the courts would be "folly" on the part of the council.
Development standards councillors were told that the authority it awaiting clarification on the matter from the Procurator Fiscal before considering any future action.