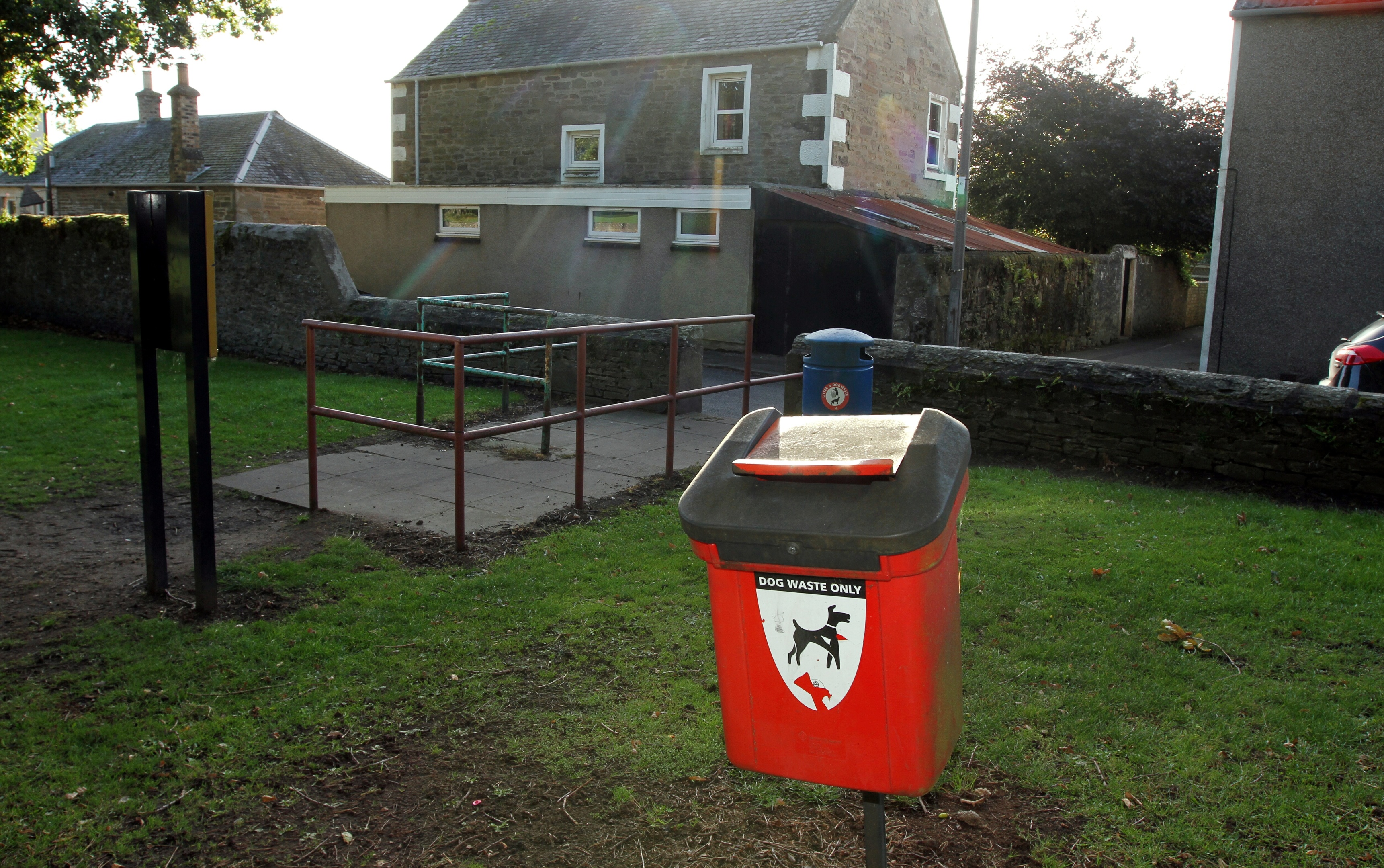 Youngsters hurled bags of dog waste at each other in a fight in a quiet Carnoustie street.
Bags from a dog poo bin ended up bursting on roofs and cars in the middle of the night.
It has emerged that the fight occurred between a group of young teenagers near the gates to Carnoustie House Grounds at around 2.30am last month.
Last weekend bags of dog poo were thrown over children's play equipment within the park.
But residents in the town have now spoken out about the earlier incident.
Recalling the "poo fight", one man said: "Bad as this is, toddler's play equipment being smeared is just the tip of a very brown iceberg.
"Only a couple of weeks ago, there was a poo fight in Yeaman Street, just at the gate to the park where there's a poo bin.
"Four or five 13 or 14-year-olds were throwing bags of poo at each other in the street.
"They were bursting poo bags in the street, over cars and on to our rooftops."
The incident was reported to police who were unable to trace any of the youngsters involved.
Another resident added: "About three weeks ago residents in Yeaman Street had to clean dog excrement from their cars and roofs.
"The group even posed for a selfie at the entrance to the park."
* For more on this story see Monday's Angus edition of The Courier, also available as a digital edition.