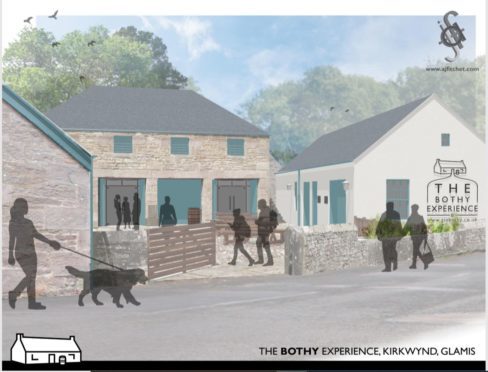 A burgeoning business enterprise is to give a new lease of life to the site of the former Angus Folk Museum at Glamis.
The popular attraction has lain empty since the National Trust for Scotland closed the doors at the end of the 2014 tourist season after it emerged it would cost around £500,000 to repair the buildings.
Now the Kirriemuir-based Gin bothy, which entered the booming Scottish drinks industry in 2014, is moving to new horizons.
Owner Kim Cameron has announced she will transfer the visitor experience side of the business to the Glamis site, pending planning and licencing permissions.
A new and updated visitor centre will be situated inside the former folk museum building at Kirkwynd, which dates back to 1793.
It will host two tasting rooms, built to showcase the award-winning range of Gin Bothy gins and cider.
The rooms will also be available for private events with one holding up to 16 gin enthusiasts and the other up to 24.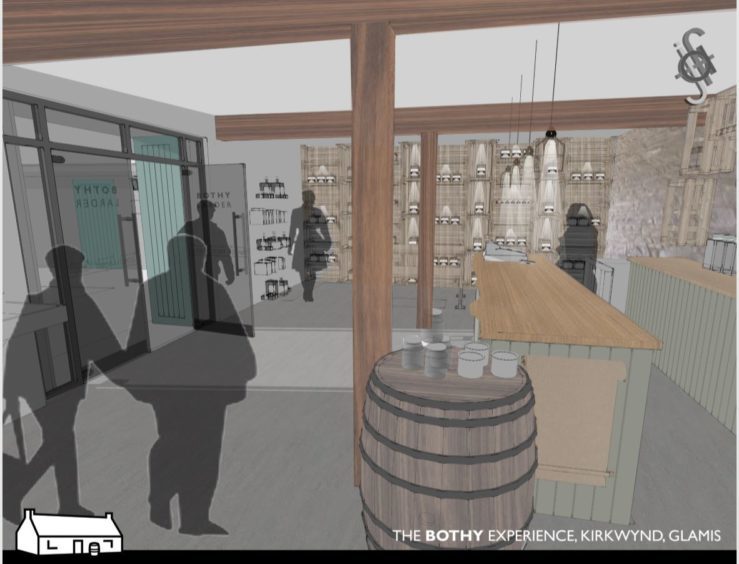 Work on the first stage of the process is expected to be completed by October 2018, with the second stage finished by 2019.
The distilling and packaging side of the Gin Bothy will continue at the company's headquarters in Kirriemuir.
Kim said: "This is an exciting new development for the Gin Bothy
"The Bothy Experience will bring together my love of bothy songs, stories and culture, and will bring the brand to life.
"Bothy is the Scottish word for a home in the hills and we would like to embrace this by opening our new home to visitors worldwide."
Dundee based architect AJFitchet has been commissioned to help bring the building back to its former glory.
Spokesman Alistair Fitchet said: "I am originally an Angus country boy and have a great passion for working with older buildings, so the opportunity to work on this important cluster of buildings was one which we grabbed with both hands.
"We have been very careful to not disturb the existing fabric of the building too much but to work sympathetically to create the new spaces.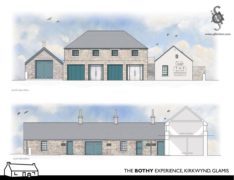 "The biggest change will be to the cart shed at the back of the courtyard where a retail space will be formed, while still maintaining the integrity of the structure.
"Working on this project with Gin Bothy will be a great way of showing how new life can be given to an old building."
The National Trust for Scotland was approached earlier this year regarding the future of the collection of artefacts held at the Angus Folk Museum.
Iain Hawkins, the charity's general manager for the North East: said: "We can confirm the collection is now in secure storage and the trust is contemplating its future exhibition and display within the House of Dun."