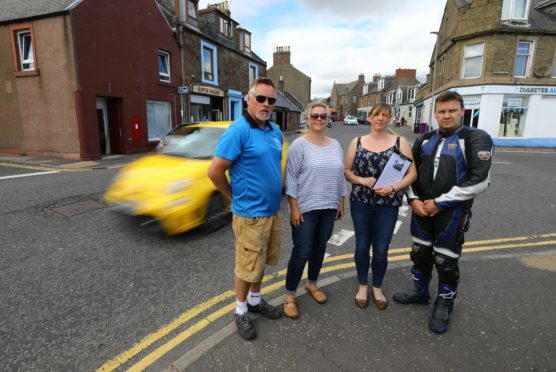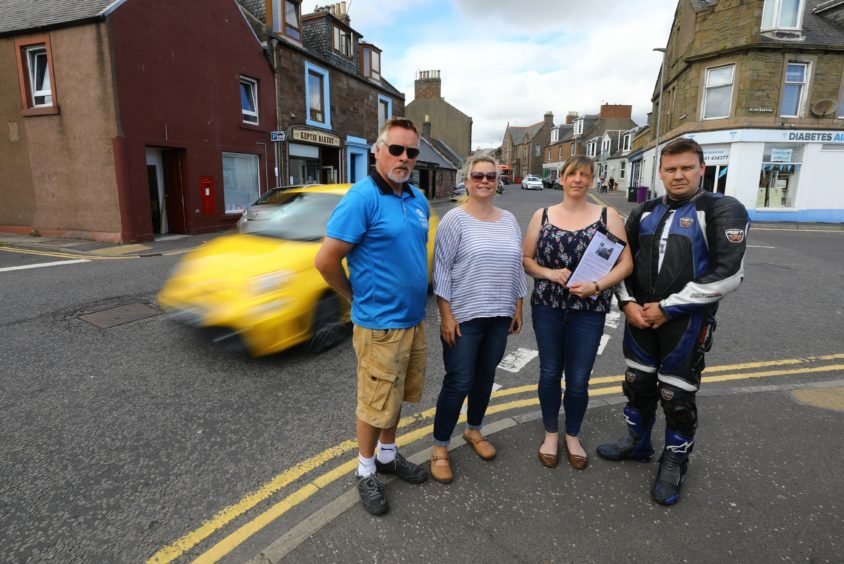 Angus Council has told an award-winning Arbroath bakery "public safety must come first" after it warned the installation of a pedestrian crossing would put it out of business.
Keptie Bakery owner Jane Eaton has launched a petition urging the council to rethink its plans, stating six jobs are at risk.
Work will begin within weeks to put the signal-controlled puffin crossing in place.
The safety measure was initially approved by councillors for a site further down Keptie Street in 2006 before work was suspended in spring 2007 over concerns about the location.
The issue came into focus when 81-year-old local woman Barbara Stormont was knocked down by a van as she crossed the street in September 2016, suffering severe injuries from which she later died in hospital.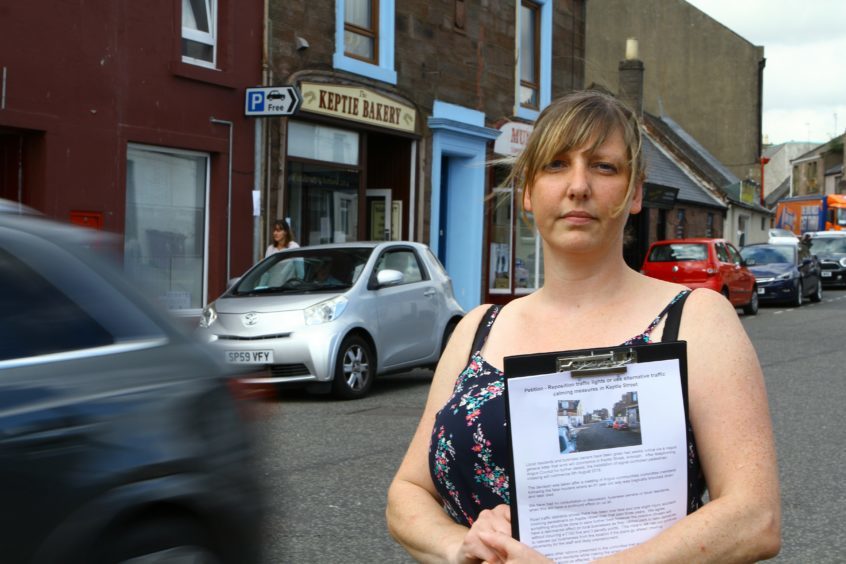 Communities committee councillors eventually gave the green light for the work in November and opted for a site on Keptie Street between Helen Street and Garden Street, within yards of where the tragic accident happened.
Mrs Eaton said the installation of the crossing would force the closure of the shop, put six members of staff out of work and impact on other businesses.
She said: "Current plans will see the removal of all parking bays between Gowan Street and Garden Street on the Keptie Bakery side of the street and halved on the other side.
"If this was to go ahead in the chosen location, Keptie Bakery will be unable to deliver its own products which are baked fresh, daily, from our Letham shop and transported to Arbroath.
"We agree something should be done to save lives, however the position chosen will have a detrimental effect on local businesses as they cannot park to take deliveries without incurring a £100 fine and three penalty points.
"This means we cannot continue to operate our business from this location if the plans go ahead."
Mrs Eaton said the decision was taken without consultation and has urged the council to "reconsider the implications" and put the work on hold.
Arbroath councillor Lois Speed, who was vice-chair of the communities committee at the time the decision was made, said she empathised with the business but stressed the decision was based around safety.
She said: "I'm very familiar with Keptie Street and I know how difficult it is for people to cross that particular stretch.
"I have witnessed parents clutch their children as they attempt to get from one side to the other – for those with a mobility problem it can often be difficult if not impossible.
"This issue was part of a historical campaign that I felt needed concluded and it was brought back to committee as a result of an unfortunate fatality.
"The charette public consultation event in 2016 highlighted that people wanted the council to think about the town from a different perspective and make it more family friendly.
"The locality plan for the town was made up from the public consultation.
"I'm optimistic that in actual fact, the crossing will increase footfall and enable everyone to be able to enjoy a part of the town that has become an attractive destination."
A council spokesperson said: "The council would not wish to inhibit a great local business such as Keptie Bakery.
"However, concerns about this road go back a number of years and a puffin crossing was seen as the best and safest option.
"Local access is important but public safety must come first."