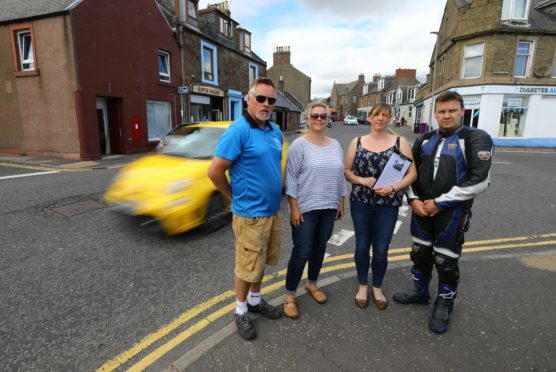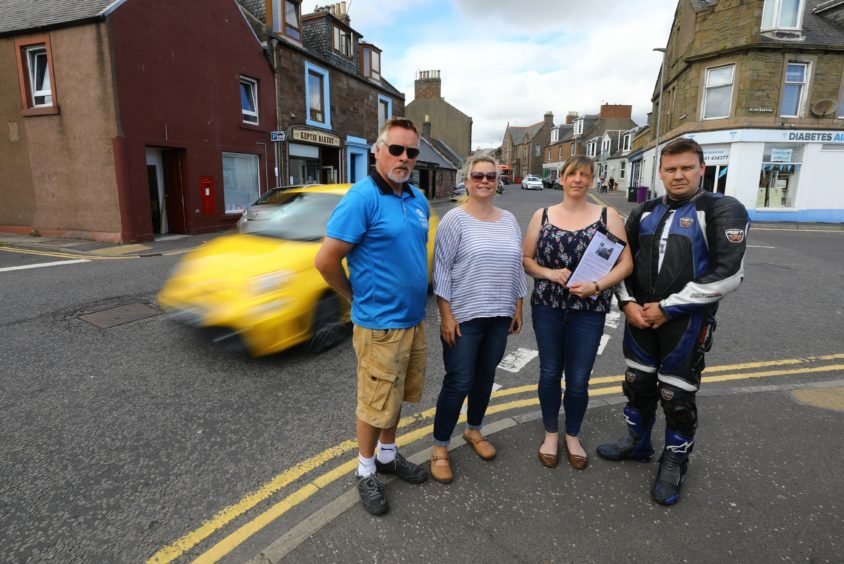 Public pressure has forced plans for a pedestrian crossing in Arbroath to be put on hold.
It comes just days after the owner of an award-winning bakery told The Courier the installation would put her shop out of business.
Jane Eaton from Keptie Bakery launched a petition against the work which was due to get started within weeks.
Work to install the signal-controlled puffin crossing has now been put on hold pending consultation in the wider area.
The safety measure was initially approved by councillors for a site further down Keptie Street in 2006 before work was suspended in spring 2007 over concerns about the location.
The issue came into focus when 81-year-old local woman Barbara Stormont was knocked down by a van as she crossed the street in September 2016, suffering severe injuries from which she later died in hospital.
Communities committee councillors eventually gave the green light for the work in November and opted for a site on Keptie Street between Helen Street and Garden Street, within yards of where the tragic accident happened.
Award-winning baker warns new crossing will put it out of business
However, the latest decision to pause was taken on Friday after a meeting between local businesses and elected members.
Local councillors said they were determined to ensure that the crossing is installed at an area that maximises road safety and minimises disruption to local residents and businesses.
Communities convener, Councillor Mark Salmond said: "While we are keen to ensure that this safety measure is in place as soon as is practicably possible, we fully appreciate there is a range of opinion and depth of feeling locally about exactly where the crossing is established.
"In the circumstances, we feel it is only right that we go the extra distance when it comes to consulting with local residents and business owners to ensure we have heard the views of as many people as possible.
"We listened to the views of retailers at our meeting today and we now want to hear from everyone who has a view and hasn't already expressed it."
Mrs Eaton said the installation of the crossing would force the closure of the shop, put six members of staff out of work and impact on other businesses.
She said the decision was taken without consultation and urged the council to "reconsider the implications" and put the work on hold.