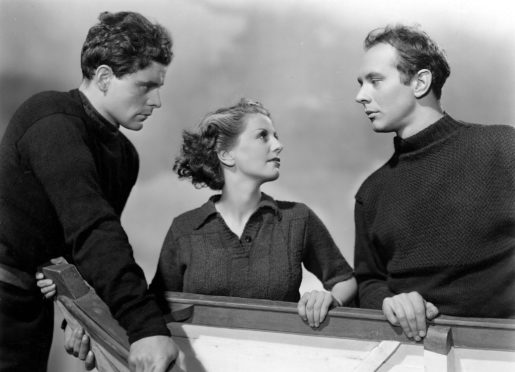 The curtain is about to rise on the first Angus film festival in the latest step forward for a community cinema group.
Brechin Community Cinema is staging the festival, which gets under way on Friday November 16, with a celebration of Scottish film chosen as the theme of the inaugural event.
The three-day festival in Brechin City Hall will feature new and old Scottish and Scottish-themed movies and begins with the first Angus showing of Scottish director May Miles-Thomas' new film, Voyageuese.
Narrated by Welsh actress Sian Philips, the movie has won rave reviews and is described as "romance, science and conspiracy in the twentieth century".
The film revolves around the main character of Erica Thomas, who, when she dies, leaves family films, photos, letters and objects dating back 100 years, which reveal a life of which her children knew nothing.
It will be followed by Robert Carlyle's directorial debut, The Legend of Barney Thompson.
Saturday will see the screening of a wide selection of noted Scottish productions including Brave, Braveheart and a rare presentation of the acclaimed 1930s Michael Powell movie, The Edge of the World, the story of the depopulation of the island of St Kilda.
A festival spokesperson said: "By popular request the evening features Sunset Song followed by the chance to see the director's cut of the original Wicker Man.
"Sunday follows in a similar vein, with highlights including Dogma director Lars Von Trier and actress Emily Watson's breakthrough movie Breaking The Waves. The festival will close with a screening of the Sheila Hancock movie, Edie.
"Brechin Community Cinema has been running successfully for over three years now and the festival is the culmination of a lot of hard work, including securing funding for our own projection equipment from the European Leader fund, which has made this festival possible.
"We hope the local community get behind the festival, which is another first for Angus from Brechin.
"Plans are already in motion for next year's festival, the theme for which is provisionally Award Winners.
The cinema group said they were delighted to have received sponsorship from City Press of Brechin and support from Express Logos.
Weekend tickets are £15, which gets entry to all screenings or £6 for individual movies.
Festival tickets are now available from newsplus, Brechin or www.ticketsource.co.uk/brechincinema, with details also Details available at brechinfilmfest.co.uk and on Facebook.