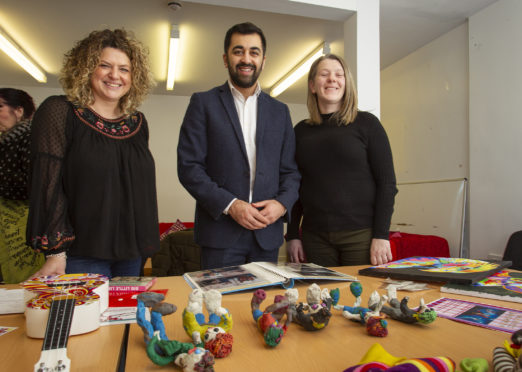 A pioneering Angus project for female offenders has been hailed for its success in transforming lives and slashing reconviction rates.
Established in 2014 to work specifically with women in Angus who are going through the criminal justice system, the Glen Isla Project has seen a major turnaround in the number of those appearing back in the dock from custody.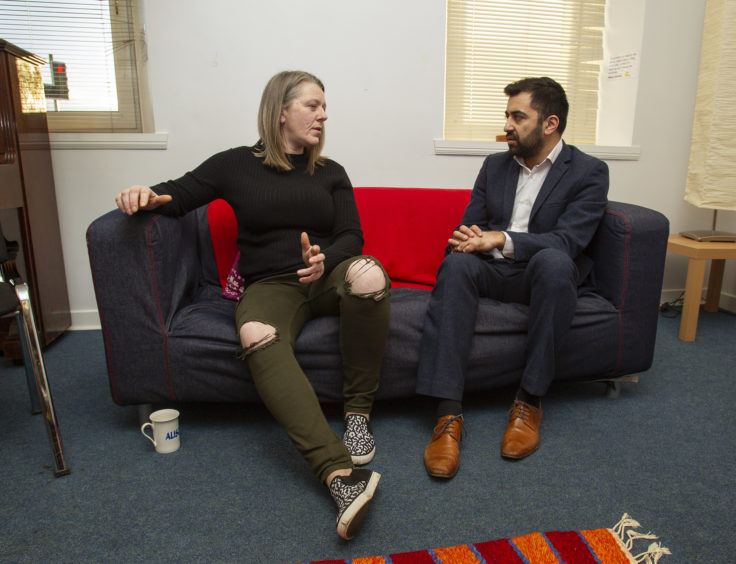 On a visit to its Arbroath base, Scottish justice secretary Humza Yousaf said the project was playing a key local role in keeping women out of jail and getting their lives back on track.
"The Glen Isla Project is a great example of a community-based project focussed on helping women who have been involved in offending to turn their lives around," he said.
"We are committed to reducing the use of short-term imprisonment and preventing reoffending and trauma-informed interventions such as the Glen Isla project can make a real difference.
"We have provided annual funding of £1.5 million to support services to reduce the use of remand for women alongside over £100 million to support community justice interventions, which has contributed to a 19-year low in reconviction rates."
The scheme was set up following the findings of the Commission on Women Offenders and is a collaborative initiative run by Angus Council's Criminal Justice Service, NHS Tayside and Tayside Council on Alcohol.
Data for the scheme revealed in 2017-18 only 5% of women on the Glen Isla Project appeared on a custody list, compared to a previous rate of 55%.
There was also an 84.5% completion rate for just over 53 community payback orders imposed on 35 women at Forfar Sheriff Court.
Angus South SNP MSP Graeme Dey, who invited Mr Yousaf to view the work of the scheme said: "I know from having visited it previously, the excellent work that is taking place.
"I have highlighted this in parliament and was delighted to welcome the Cabinet Secretary for Justice to Arbroath so that he could hear directly from the staff and service users about the programmes that are being delivered there."
Kirriemuir and Dean SNP councillor Julie Bell, a member of the Angus Community Justice Partnership, said: "The Glen Isla Project has a very clear purpose through its trauma-informed, relationship-based work with women.
"All women are valuable members of society and those who find themselves caught up in the criminal justice service have the capacity to change their lives for the better – with the right support, respect and dignity, and by being valued.
"I'm enormously proud of the work being done as it achieves positive outcomes for women and, in so doing, positive outcomes for families and communities."