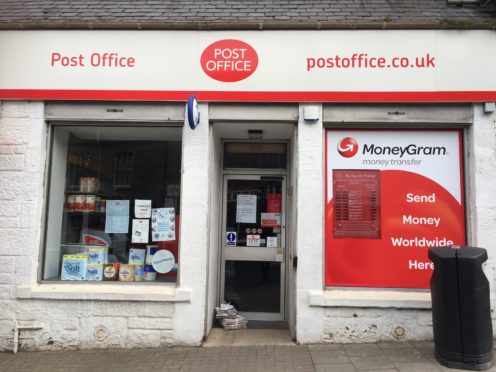 An electrical fault has been blamed for the sudden closure of the Post Office in Forfar which left customers facing a round trip of over 30 miles to access certain services.
A sign placed on the door of the East High Street branch on Friday afternoon stated the branch was closed "until further notice."
Customers were advised loose mail could be taken to the Royal Mail sorting office in West High Street, whilst green and red sealed bags used by businesses could be posted in the nearest post box.
It added: "Sorry for any inconvenience. Nearest Post Office Letham, Glamis, Kirriemuir, Brechin, Montrose."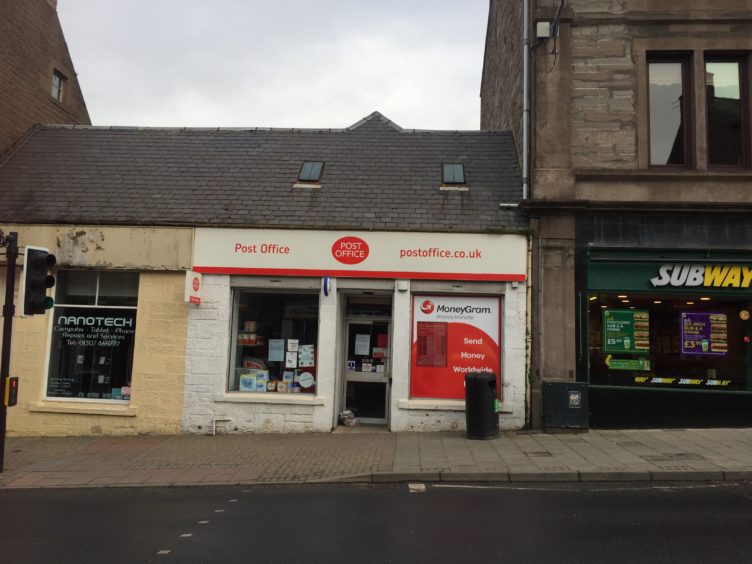 Businesses rounded on the decision to close the doors without warning, as they struggled to operate without the service.
There were reports of pensioners unable to access cash, whilst Andrew Collins, post master at Letham, reported being "significantly busier" with customers driving the five miles from Forfar to post their mail.
He said those wishing to carry out certain DVLA transactions would be facing a 30-mile round trip to the Montrose branch.
Pam Robertson of Angus Optix described the closure as "devastating" for the local community.
She said: "I met three pensioners unable to collect their pension or pay bills.
"None of them had transport to go to any of the other post offices listed on the door as alternatives.
"As a business it is devastating.
"We use franked mail which must be delivered to a named post office – most of the mail we deal with involves proof of postage, recorded delivery and next day signed for post.
"None of these services are available without a post office.
Stuart Pirie, chairman of Forfar Action Network, whose business looks onto the post office, said he had seen a steady stream of customers arriving at the door with parcels, only to be met with the shop closed sign.
He said the closure had impacted on his business transactions as he used the Post Office banking services following the closure of the Clydesdale Bank in the town.
"I now can't pay in cheques or get change for the shop," he added.
"I can't get any cash.
"Hopefully it will re-open sooner rather than later."
Angus councillor Lynne Devine, SNP member for Forfar and District, has contacted the Post Office head office for information.
She said: "A lot of people depend on this Post Office."
On Sunday afternoon a Post Office spokesman said it appeared there was a problem with the Mains Electrical Distribution Board resulting in a power shut-down on Friday.
Repairs were undertaken by contractors over the weekend to rectify the fault.
The agent was awaiting reconnection of the power supply, which can take up to 48 hours.
He said: "We sincerely apologise to customers for the inconvenience caused by the temporary closure of Forfar Post Office.
"We understand and appreciate how much communities rely on our services.
"We are working hard to restore services as quickly as possible."