It was the sneering arrogance of a bully boy killer.
If a single moment of the five-week Kinnordy murder trial could be said to capture the character of Steven Dickie, it was the instant which followed its most harrowing evidence.
Evil killers finally brought to justice for killing of Steven Donaldson
On the eighth day, forensic pathologist Dr Helen Brownlow detailed the horrific injuries the victim had suffered.
They included multiple stab wounds; cuts which almost took off one of his thumbs as he raised his hands to try to stop the deadly assault; and the deep, chopping blows that ended Mr Donaldson's life after twice severing his spinal cord.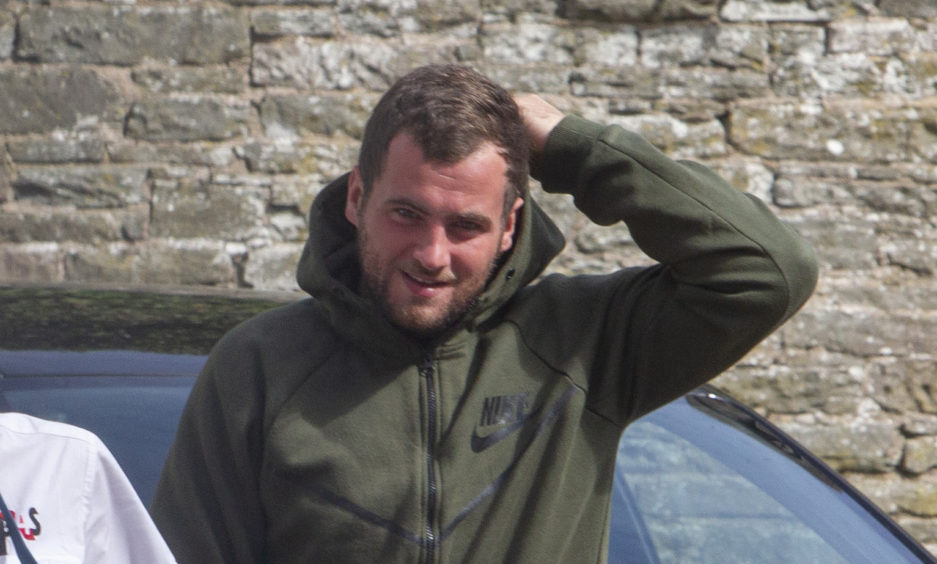 Crown prosecutor Ashley Edwards QC had forewarned the trial the images of Mr Donaldson's burnt and ravaged corpse were too graphic to show in open court.
Sadly, in fulfilment of their civic duty, the men and women of the jury were not spared the actual photographs of the victim's body and the shock led one man on the panel to collapse.
An immediate adjournment allowed the ashen-faced juror to regain his composure, but as he was led with his co-accused back into the dock, Steven Dickie showed no such humanity.
Callum Davidson: The brooding 'heid chief' who spoke the language of violence
Swaggering in, dressed in his trademark white shirt and blue waistcoat, the well-muscled 24-year-old tyre-fitter gave a wink and a smile to supporters sitting in the public benches.
It was the kind of signal ladies' man Dickie would have flashed to countless women in Kirriemuir, where he believed he was a big shot. For years he had used bully boy tactics to reinforce that image.
It was the wink and smile that caught the eye of Tasmin Glass, who had become his latest sexual conquest in the weeks leading up to the murder of her former boyfriend.
Glass knew his reputation. The trial heard she feared he would "go mental" if he knew the calls and texts she received on June 6 were coming from her ex Steven Donaldson.
With a psychopathic intensity, that is exactly what happened as "crazed" Dickie attacked his victim, first at the Peter Pan park and then at Kinnordy Loch.
Steven Dickie believed his big fish status in the wee pond of Kirrie would stretch across two Firths to the High Court of Justiciary in Edinburgh and that jurors would fall for his lie that he had taken no part in the killing of the father of Tasmin's child.
He could not have been more wrong.
---
---