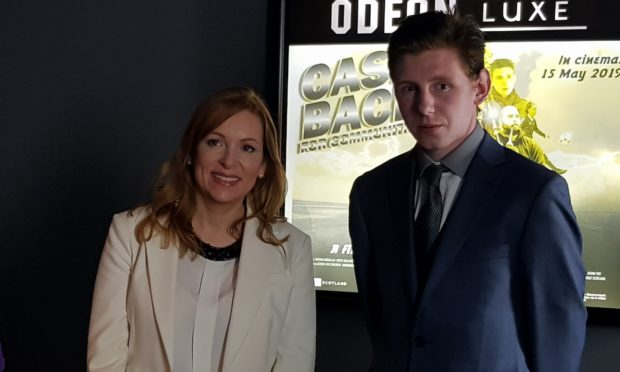 An Angus youth project and one of its success stories has hit the big screen as part of a project showcasing a scheme which diverts criminals' cash into Scotland's communities.
Forfar's Pitstop and the journey of youth worker Jake Garner is the subject of one of ten films produced to highlight the impact youth work has on young people.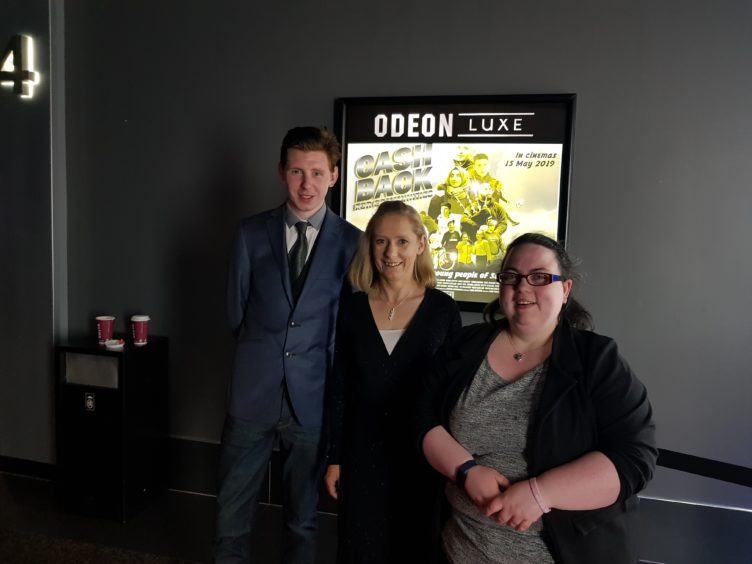 Premiered in Edinburgh, an audience including Scottish Government Minister for Community Safety, Ash Denham watched the films, including that of Jake, who first attended the Pitstop in 2012 as part of an employment project.
He had struggled in school and in trying to fit in with the big change of moving from England to Scotland, but found support through the Pitstop, where he become a volunteer and is now employed as a youth worker.
Pitstop manager Dawn Mullady said: "We have known Jake since he was 17 and although we continue to support him, it is now in his role of youth worker.
"Jake himself has experienced the positive impact of youth work and because of this he dedicates his life to supporting young people.
"He has now achieved his goal by being an effective youth worker and to watch Jake walk the red carpet and chat with Minister for Community Safety Ash Denham was absolutely wonderful."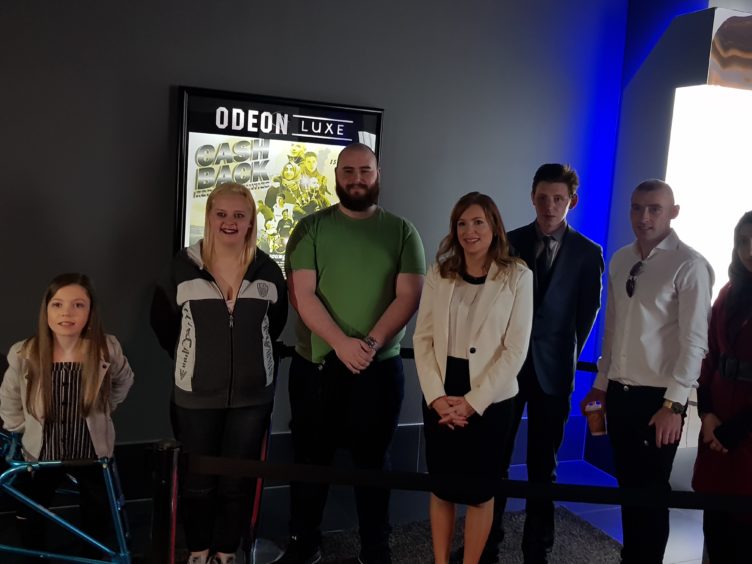 Jake said: "We at the Pitstop have always been advocates for good quality youth work provision and to be chosen as one of the people in Scotland was a great honour since the films are about something I'm so passionate about."
The film was funded by Cashback for Communities, which uses money seized from criminals to fund projects diverting disadvantaged young people away from crime.
Ms Denham said: "Since Cashback for Communities began we have delivered nearly two and a half million activities and opportunities for young people across all local authorities in Scotland.
Forfar SNP councillor Lynne Devine, who is secretary of the Pitstop said: "We were incredibly proud of Jake, who started as a painfully introverted guy who'd speak to no-one and, here he was in his own film and being interviewed on television.
"This is why we in Angus must continue to support youth work, whether in the council itself or alongside partners like Pitstop.
"It's such a difficult time for young people and many struggle on their journey to adulthood.  Sometimes an approachable youth worker, not a parent and not a teacher, is exactly what they need and by the decisions we take, we can make that happen," she added.