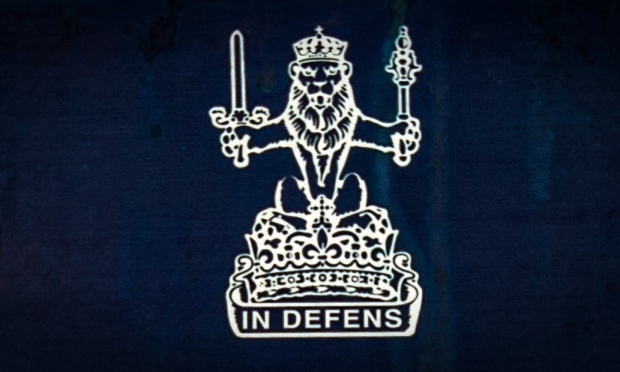 A thug who left a barmaid's face studded with glass has been jailed for 28 months.
Chelsea Wolecki was one of five people assaulted by Anthony Deans in the space of just a few hours – and amidst his alcohol-fuelled two-month rampage.
The violent offender had been drinking in the Bush Bar in Dundee's Seagate when staff decided he had had enough.
Miss Wolecki attempted to eject him as he was too drunk to be served further alcohol but he kept attempting to return.
Finally, in a rage, the powerfully built Deans punched a glass pane.
Dundee Sheriff Court heard it had shattered, showering Miss Deans in glass and leaving her with a cut eyeball. She also suffered lacerations to her face and arms that left her bleeding.
As she staggered away, Deans took his anger out on another of the bar's customers, Raymond Bruce, and repeatedly punched him.
Police were called and after taking statements they made their way to Dean's home in the city's Erskine Street.
The court was told the 39-year-old had invited officers in but had taken "an instant dislike" to one of them.
He began challenging the officer to a fight and ignored warnings to calm down, before punching the officer on the nose.
As colleagues stepped in to restrain him, Deans butted a second officer and lashed out at a third.
Deans subsequently pled guilty to two counts of assault on members of the public and three of police assault.
The attacks on Miss Wolecki and Mr Bruce took place late on the evening of February 1 and those on the officers in the early hours of the following day.
Sheriff Lorna Drummond QC told Deans he was "out of control and dangerous".
Though she accepted that he had taken steps to change his life, including abstaining from alcohol, she said a custodial sentence was unavoidable, given the nature of the offences and his history of violence.
Deans was jailed and told he will spend 12 months on supervision following his release.