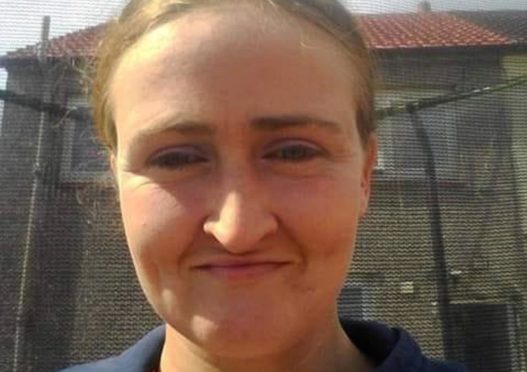 A drug addict who attacked and robbed an elderly woman shortly after being bailed from a police station, has been jailed for a year-and-a-half.
Kirsty Rosocki, 32, grabbed 82-year-old Margaret Downie's handbag and managed to haul it from her grasp following a struggle in Kirkcaldy High Street on the afternoon of November 16, 2020.
Rosocki, who remarkably had only been freed on bail for another matter earlier that day, set about her victim just five minutes' walk from the police station from where she'd been released.
She knocked Mrs Downie to the ground and pulled the pensioner's hair before making off with the handbag and its contents.
However, Rosocki was almost immediately challenged by passers-by, one of whom pressed her up against a metal shop shutter and managed to get the bag back before Rosocki ran off.
Rosocki, after being traced by police, claimed she had not robbed the OAP, suggesting instead she had "banged into her" and caught her bag as she tried to pull away.
But witnesses revealed they had seen Rosocki make a number of repeated attempts to seize the handbag, causing Mrs Ritchie to fall forward on to her knees before she finally relinquished her property.
The court heard that Mrs Downie had travelled to Kirkcaldy by bus following a shopping trip in Dunfermline at around 2.45pm on the day in question.
After getting some shopping at Home Bargains in the Mercat Shopping Centre, she was walking past the Roots and Seeds coffee shop in the High Street when she became aware of a woman behind her.
Depute fiscal Jennifer Graham told the court Rosocki initially failed to grab Mrs Downie's handbag at first, and actually fell on to the roadway herself.
However, Rosocki got back up and continued to struggle with Mrs Downie, who was shouting "Help" and "my bag" to attract the attention of passers-by.
At least six people saw what happened, and one of the witnesses – helped by her 13-year-old son – remonstrated with Rosocki and retrieved the bag, prompting the attacker to walk away.
When traced and questioned by police, Rosocki denied robbing Mrs Downie, telling officers: "I banged into an old woman – as I tried to pull away I pulled her bag.
"All of a sudden 20 bairns attack me. It was a pure genuine accident."
Defence solicitor Scott McKenzie said her client, currently a prisoner at HMP Edinburgh, had struggled with a "crippling" drug addiction and was "mortified" at her actions on the day.
"She was visibly upset discussing this case earlier on and she is well aware of the impact it must have had on the complainer," Mr McKenzie noted.
Sheriff Jamie Gilchrist QC described the incident as "fairly unpleasant and serious", adding: "It's not at all difficult to imagine the effect you have had on your victim."
Sheriff Gilchrist QC sentenced Rosocki to 18 months' imprisonment at HMP Edinburgh.