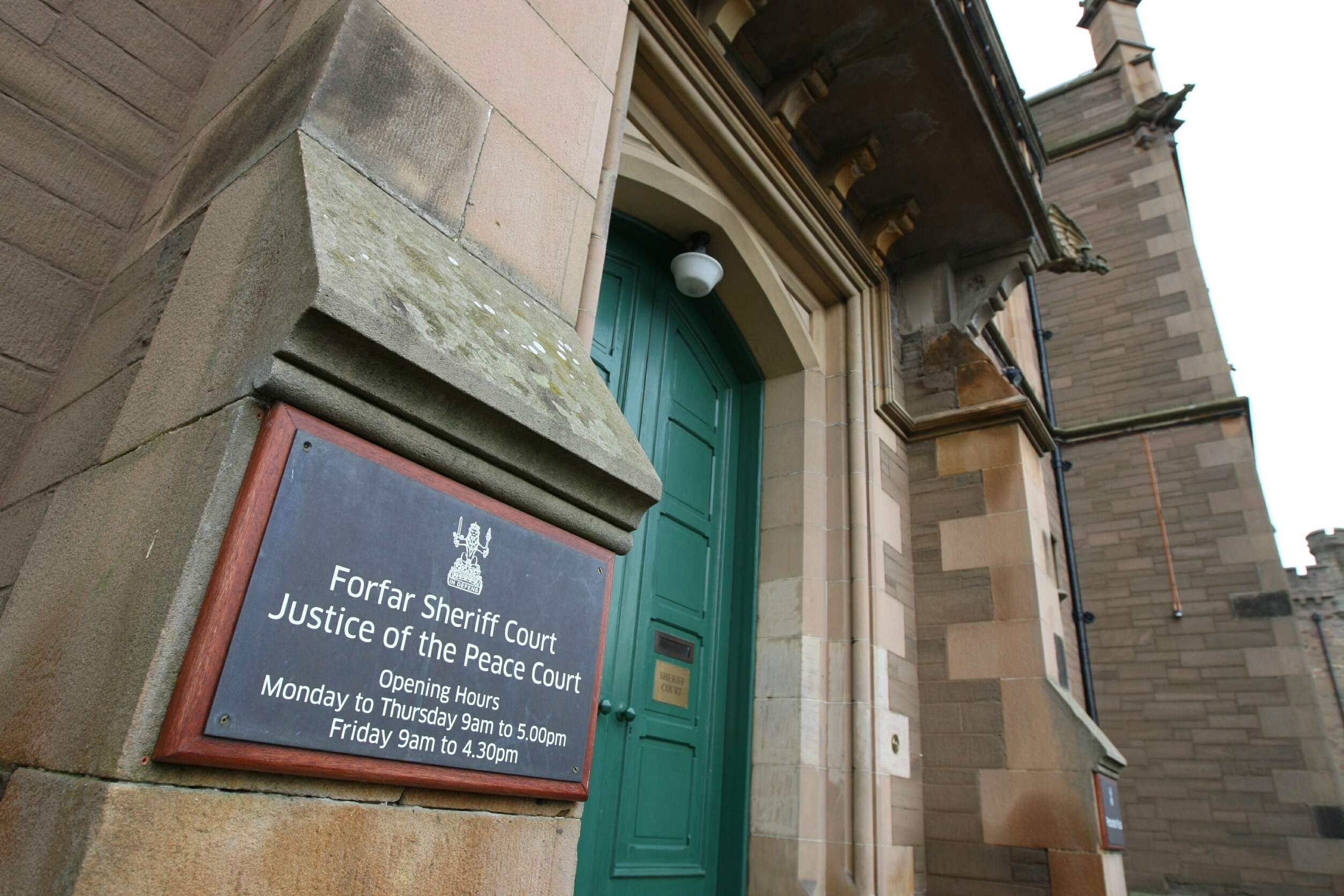 A perverted Angus brother who took photos of his naked sister in the bathroom will be sentenced next month.
It is believed the "voyeuristic" offence came to light after the photos were found on the brother's mobile phone by the accused's friend.
He was found guilty at trial of taking secret images of the woman while she was naked without her knowledge or consent.
The offence took place contrary to the Sexual Offences (Scotland) Act 2009 on an occasion between January 1 2013 and May 20 2015 at the family home.
The man, who is in his 20s, was due to be sentenced at Forfar on Friday but the case before Sheriff Pino Di Emidio was further deferred until August 11.
The reason for the adjournment was a dispute over what solicitor Nick Whelan described as "inaccuracies" within a social work report which suggested the accused was at high risk of re-offending.
Mr Whelan said he was concerned his client was being made out as a "serious threat to the community" by the report's author – adding that he did not know where some of the information had come from.
He said he also took issue with the report suggesting his client had failed to acknowledge the impact his crime had on his family.
Mr Whelan said: "He was removed from the family home and put in a scatter flat in Forfar.
"He was isolated from his family and he acknowledges more than most the impact of his offending.
"His life has been turned round since his offence.
"What happened caused a significant difficulty in the relationship with his sister but that has been worked on.
"His sister didn't speak to him for five months – quite properly – but my understanding from the family is she has got over the matter."
Mr Whelan said parts of the report which suggested previous inappropriate sexual conduct "towards other women" were inaccurate.
"That troubles me because that points towards a number of sexual offences," he said.
Mr Whelan said his client has no previous convictions and had not been in trouble since the offence.
He said various agencies have been monitoring him with regular checks of his computer, laptop and mobile phone and nothing inappropriate had been flagged up.
Sheriff Di Emidio asked Mr Whelan to write to the social work department and called for a supplementary report to be carried out.
"This was a voyeuristic offence within the family home," the sheriff said.
"This is not a straight forward matter by any means.
"I think this should be brought to a conclusion very soon but I can't do this today."
The man remains on the sex offences register in the interim.