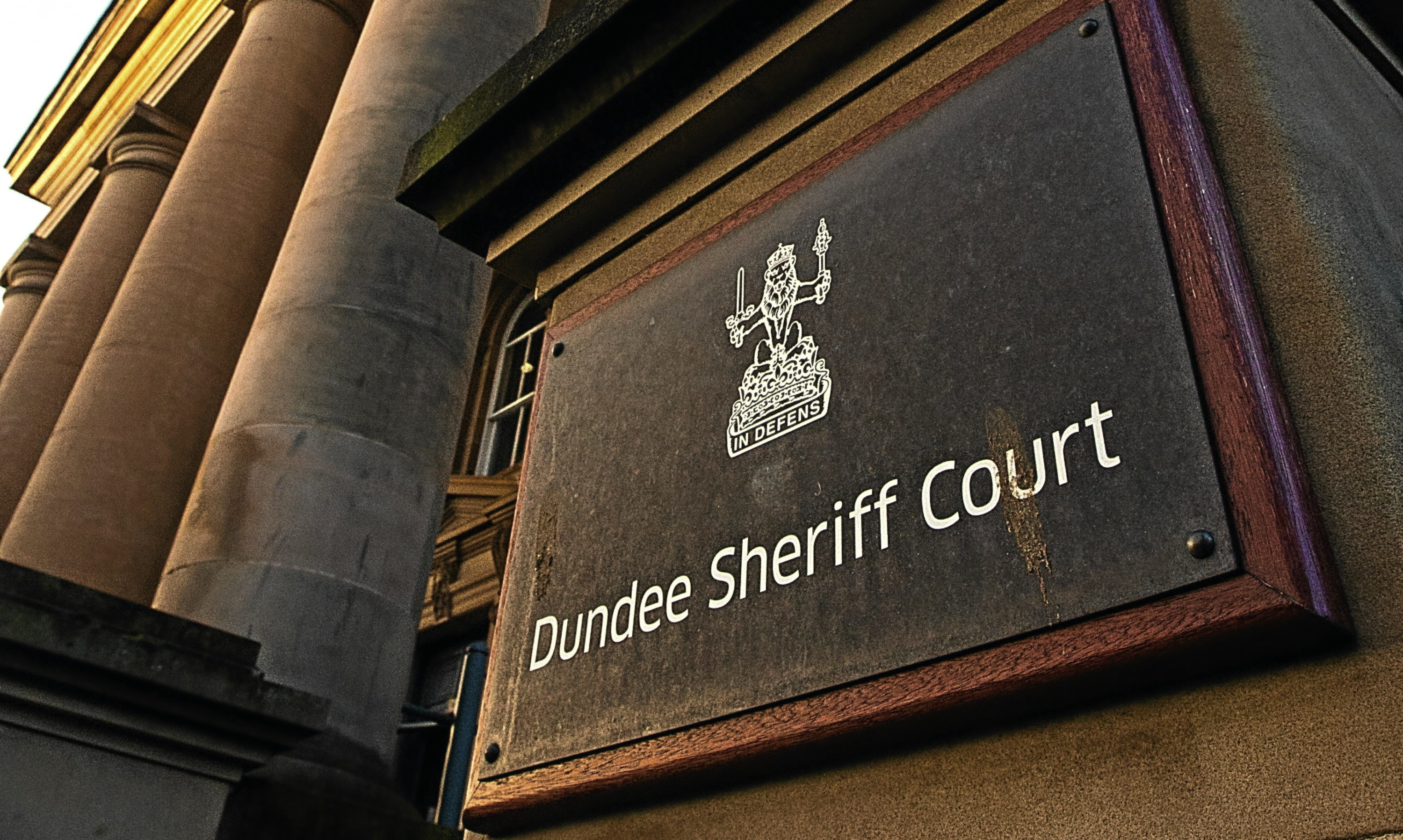 A Dundee man who brought police units flooding towards a city supermarket after threatening staff with a dirty needle has been jailed for 22 months.
Andrew Bryson was under the influence of drugs and alcohol when he visited the Lidl store in Dura Street in May.
Multiple police units swooped on the shop after the hepatitis C sufferer kicked-off.
He threatened to stab staff with an uncapped needle, threatened to smash a wine bottle over his own head and scalded himself with water from a hot tap.
Matters escalated from there until he threw the needle at a member of staff, narrowly missing his foot.
Dundee Sheriff Court was told the 38-year-old had been spotted a short time earlier, acting suspiciously in the alcohol aisle.
A security guard intercepted him as he attempted to exit the store and escorted him to a back office, while a colleague contacted the police.
Depute Fiscal Saima Rasheed told the court: "Mr Bryson was initially calm and relaxed but as time went on he started to pace and became agitated.
"When he was told the police had been called he walked to a sink, turned on a tap and began to scald his head.
"He then produced a needle from his pocket and told staff that if the police were called he would stab them or himself."
Bryson put the needle – containing an unknown liquid – against his arm before throwing it at staff members.
He subsequently admitted behaving in a threatening and abusive manner at the Lidl store on May 15 and also assaulting a member of staff by throwing a used and uncapped needle at him, knowing that he was infected with the hepatitis C virus.
Bryson, of Palais Road in Dundee, also admitted an additional charge of stealing a mobile telephone worth around £200 from a friend's home on April 25.
His solicitor told the court: "There are alcohol and drug difficulties that exacerbate the mental health issues from which Mr Bryson suffers and which lead to his odd behaviour.
"He was not of sound mind at the time of these offences but that is because drugs had been taken and he has to accept that.
"He may also have a personality disorder that leads to anti-social traits but alcohol and drug misuse are his main issues."
The solicitor said his client was ready and willing to address his issues but accepted that there were few options open to the court but a custodial sentence.
Sheriff Lorna Drummond agreed, saying that his lengthy record, recent release from a previous period of imprisonment and the risk he had posed to Lidl staff meant there was no other option but to send him back to jail.