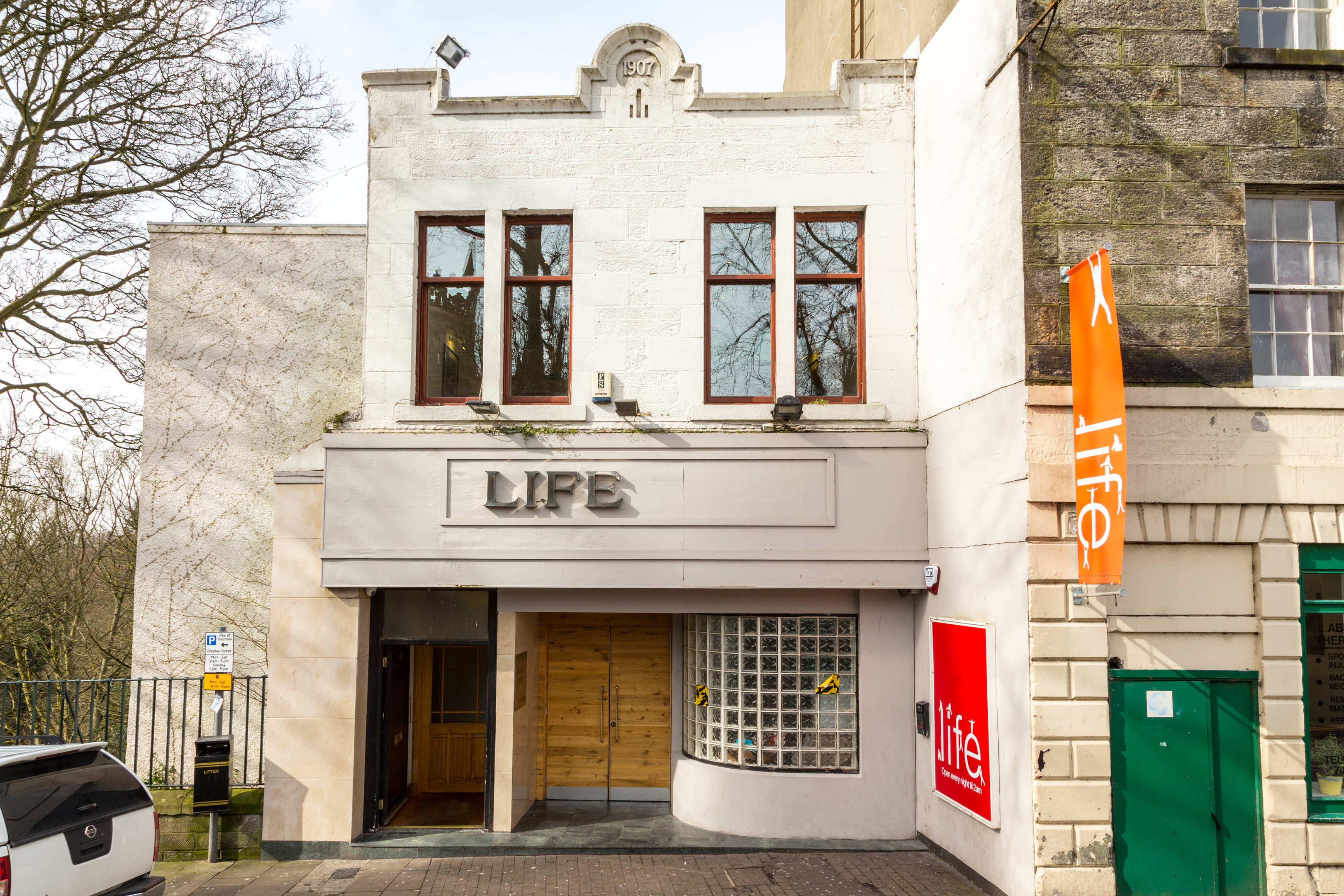 A Dunfermline nightclub plagued by violent incidents has had its opening hours extended.
Life nightclub in Kirkgate was granted a 3am licence from Thursday to Sunday after the chair of Fife Licensing Board used his casting vote to settle a tied vote.
Councillor Tom Adams had moved refusal on the grounds of protecting public safety and preventing public nuisance.
Police revealed incidents at the nightclub over the past year included a fight between sailors and locals, assaults and people arguing.
Officers received 21 calls relating to disorder in and around the venue between March 2016 and February this year.
Last week, a man was fined £1,000 at Dunfermline Sheriff Court for carrying out a violent assault on an intoxicated victim, who he had asked for a cigarette.
Local man James Lumsden, 33, was caught on CCTV punching a man seven times and leaving him slumped against a wall on October 18 last year.
Matthew Ellis suffered a cut to the back of his head as a result of the attack and was taken to Victoria Hospital in Kirkcaldy for treatment.
Another reveller was left with a broken femur after being attacked while smoking outside the nightclub on December 26.
The licensing board heard around a dozen people had been caught up the incident, trying to break up the fight.
Both Mr Adams' amendment and the motion to grant the licence drew four votes, with chair Councillor Andrew Rodger having the final say.
Robin Millar, the lawyer representing nightclub owners Café Continental, gave assurances that disorder at the nightclub was being addressed.
"Since April 2016, it has been operated by Café Continental (Scotland) Limited rather than a tenant," he said.
"They took the decision to bring the premises back into their own management.
"The current management is seeking to address any issues that may arise as to antisocial behaviour."
Mr Millar said safety was being improved with the introduction of a radio communications system for staff.
He added: "We are also taking note of people who are barred from other premises and excluding them.
"The premises are currently operating on a 2am terminal hour and other local premises of a similar nature are operating as late night venues until 3am or 4am."