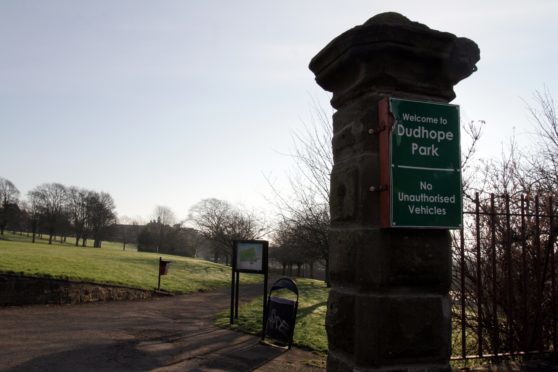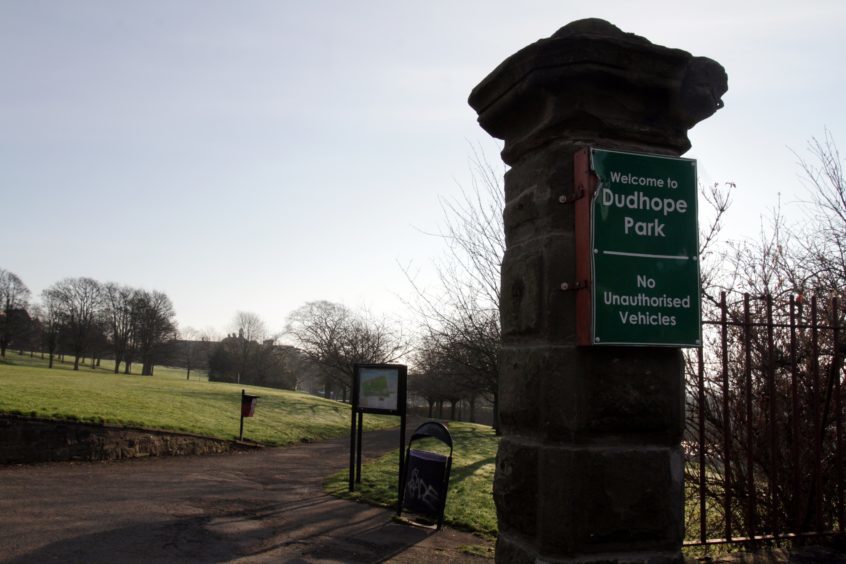 Families with young children at a summer fun day had to dive out the way of a motorcyclist who careered through a city centre park.
Samuel Hart rode his motorcycle dangerously close to hundreds of people enjoying themselves at the Friends of Dudhope community fun day in August last year.
An estimated 300 to 400 children and adults had gone to the park to enjoy music, face painting and obstacle courses, organised by the community group.
Hart, 24, entered through the north gate on his motorbike with a female passenger sitting behind him.
He made his way along a footpath, before heading to the popular concrete skate park, which, at the time, had as many as 150 young skate boarders, roller bladers and bmx riders using its jumps and ramps.
Witnesses said Hart, who had only a provisional driving licence, drove through the skate park, with users scrambling to get out of the way.
After riding over the skate park obstacles, he lost control and he and his passenger tumbled off the vehicle.
People who had been forced to evade him rushed to check if he was injured but Hart walked off towards a nearby tent which had a DJ playing music in it, helped himself to a drink, and disappeared.
Police were called and his passenger, who was still in the park, was questioned.
After officers established Hart had been riding the bike, he was arrested weeks later and questioned at a police station.
He told police he had been skateboarding at the park and following further questioning said he had ridden a motorcycle, but could not really remember, as he had not slept for several days.
Fiscal depute Isma Mukhtar told Dundee Sheriff Court: "There was play equipment and obstacle courses set up in the park as the fun day was going on.
"Around 2.50pm the accused was seen riding the motorbike on the footpath within the park at speed and it appeared he was trying to gain entry to the actual skate park.
"There were 100 to 150 people within the skate park at that time.
"The motorbike continued to be driven in to the skate park and down the middle while people utilising the park had to take evasive action to avoid being hit by the bike.
"He drove around the park for a few more seconds before losing control of the motorbike, causing both himself and the pillion passenger to fall to the ground.
"He then got up and went into a gazebo at the park where a DJ was playing and got himself a drink."
Hart ,of Hilltown Court, questioned whether his driving had even been dangerous because no one had been injured by his display.
But he pled guilty to a charge of dangerous driving and another of driving without insurance at Dudhope park on August 26 last year.
Sheriff Linda Smith fined Hart £500 and disqualified him for driving for 16 months.