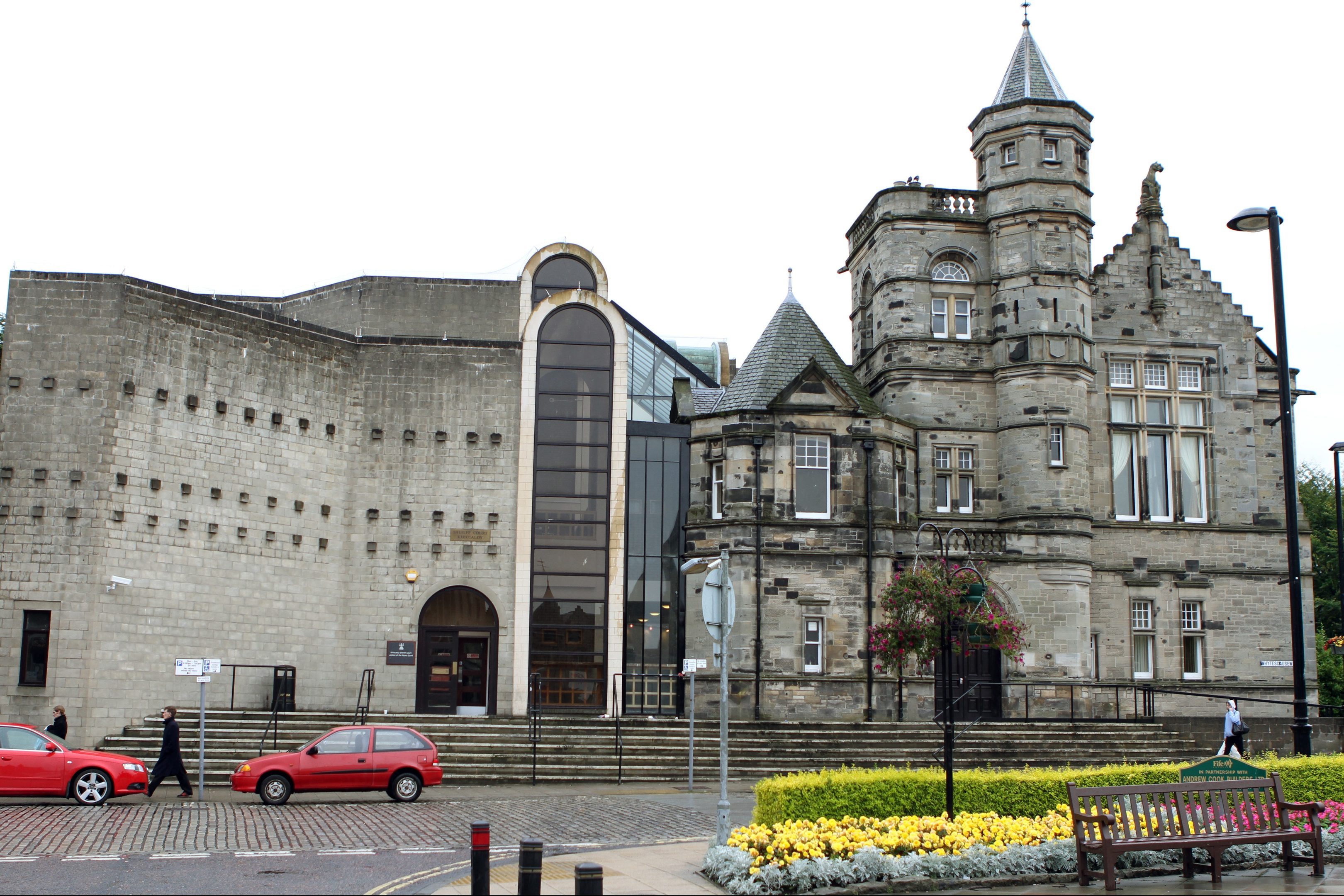 A police officer has described the moment he found a "cocky" naked man on top of a young Asian girl in a suspected Fife brothel.
PC Kevin Daglish was first one of the first officers on the scene during a raid of Lord Gambier Wharf in Kirkcaldy on May 31 last year.
The constable was giving evidence during the trial of Chin Chih Chang who is accused of being involved in the running of a sex shop.
She is also accused of transferring criminal property, namely sums of money, to individuals outside the UK.
Mr Daglish told the court how he entered a room at the flat, which had initially been blocked by Chang, and found witness Alasdair McIntosh with his "buttocks in the air".
He said: "I entered the room and saw a male and female lying on the bed. The male was completely naked.
"I observed his buttocks in the air and underneath him was a female with her legs wrapped around him.
"I told him to get off and get up. He rolled off the female and has stood up.
"I would have expected him to have tried to cover up but he just stood there with a grin on his face as if he wasn't bothered about the scenario.
"I had to tell him to go and get dressed. He walked with no shame, arrogantly. He was quite cocky."
Mr Daglish also told the court that four mobile phones were found in the flat as well as some lubricant, a Moneygram receipt for £600 and a handwritten Chinese to English phrasebook.
He said one phrase which stuck out read: "No money, no touch, just watch".
Fife brothel trial: Neighbour tells court he spotted massage table through the window
The court also heard how Chang's bank accounts showed multiple transactions to foreign banks and that one contained £29,566.59 between April 2016 and May 2017.
Another had held £2000 during the same time period with additional cash being seized in the flat during the raid.
Chin Chih Chang, a Taiwanese national, began giving evidence and told the court she had lived in the UK for more than four years and had a husband in Brighton.
She said she decided to move to the kingdom in April 2016 because she had heard "that the during summer time in Scotland, the scenery is very beautiful."
Speaking through a translator, she added that she specialised in "full body therapy" and was self-employed.