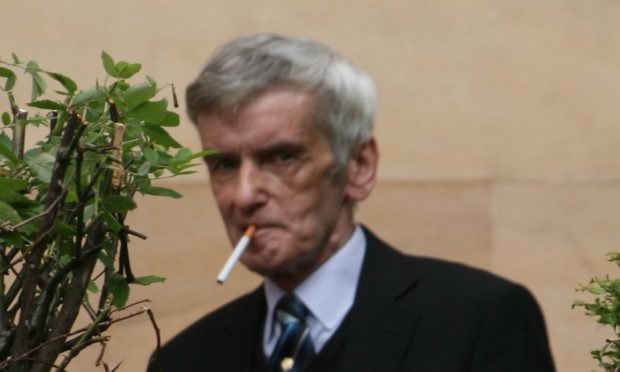 An antiques dealer stole heirlooms he had been entrusted to sell and scammed customers out of more than £20,000 by inflating the value of paintings he sold them, according to prosecutors.
Kenneth Robb, 73, who formerly ran Kingdom Antiques in Cupar, stands accused of stealing from his clients for more than 10 years.
Prosecutors allege that between January 1 2005 and July 31 2016 he stole paintings, jewellery, watches, musical instruments, antiques, clothing, sporting equipment, cameras and other items from 44 separate customers.
They say he told customers he would sell the property and pass the proceeds on to them but instead, "disposed of the items by means unknown".
Robb also faces allegations he defrauded Louise Seymour over the purchase of a painting in January or February 2006.
She told the court she had also given Robb pictures and jewellery to sell on her behalf but never saw any money or got her property back. Miss Seymour told how she was later convinced to buy a painting for a "discounted" £17,000 after Robb told her it was worth £25,000.
Prosecutors say the true value of the painting was less than £1,000.
Robb is said to have repeated the trick on August 15 2011 at the shop in Bonnygate, Cupar, allegedly telling Josephine Donnelly a painting in his shop was valued at £6,500, but that he would sell it to her for £4,500.
Prosecutors say the true value was only £500 and that he obtained £4,500 from her by fraud.
Miss Donnelly is due to give evidence later in the trial.
Yesterday Dundee Sheriff Court heard evidence from other clients of Robb.
Linda Simpson, of Luthrie, Fife, told the court she had taken Beswick pottery to be sold at the shop and later saw the items on display in the window.
She said she never heard from Robb again about their sale and did not get money, or the items, back. She said: "He was agreeable to selling them and would take 20% as a fee.
"I was quoted some prices. He'd sell the Beswick Hereford piece for £400 and the Guernsey for £300.
"I trusted that he'd phone me if he sold them.
"I did try to phone him but didn't get any reply.
"I got concerned when I saw the shop had closed and I wanted my stuff back but it wasn't to be.
"After that, I went to the police."
A Fife Council trading standards officer, Kathryn Hart, told the court she started investigating about 36 complaints from customers in 2011 or 2012.
Ms Hart said on January 9 and 10 2013 she had gone with police officers to a warehouse at Front Lebanon in Cupar where customers' items were being stored following the closure of the shop. A number of the items were seized.
Robb of Blalowan Gardens, Cupar, Fife, denies 44 charges of theft and two of fraud. The trial, before Sheriff George Way, continues today.