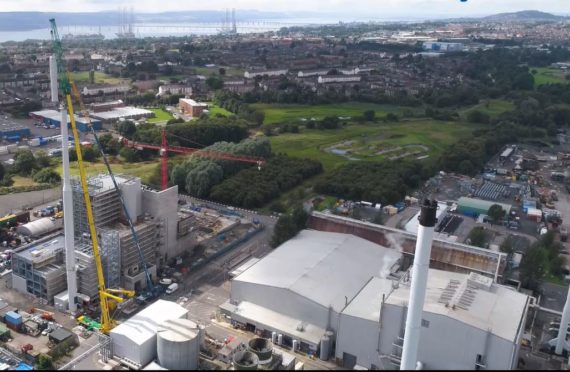 Have you ever wondered what happens to the rubbish in your black or purple bin bags? Now's your chance to find out exactly what happens to what goes in your bins in a special tour.
At this time of year especially, we all see an increase in the amount of waste that goes into our bins. But have you ever thought about what happens to it when it's collected?
Ahead of the Christmas rush MVV Environment Baldovie is opening their doors and will be hosting a series of hour-long tours of their Energy from Waste facility for local businesses and members of the community.
You'll learn about the '4 Rs of waste management' and find out about Energy from Waste.
Dubbed 'Meet Your Waste', the tours are in line with their ethos to educate the community about energy recovery as a sustainable alternative to landfill, creating awareness on the amount of rubbish produced daily in Angus and Dundee; and providing an alternative employee activity for companies prior to Christmas shopping festivities.
These exciting, educational and completely free tours will take place from Monday 2 December through to Friday 6 December.
Visitors will learn what happens to their non-recyclable waste as well as gaining an insight into how useful energy can be recovered from it.
MVV Environment Baldovie has contracts with Dundee City Council and Angus Council to manage their residual waste – anything left over once recyclable material has been taken out – and use what they can to generate electricity.
Book your place on one of the free tours by visiting the event page.