DUNDEE EAST: Stewart Hosie says independence 'back on the agenda' as SNP dominate city and Scotland

By
Stefan Morkis
December 13 2019, 5.21am
Updated: December 13 2019, 9.48am
Stewart Hosie won Dundee East for the fifth General Election in a row as the SNP swept back into power in Dundee.
Labour's vote collapsed in the face of the SNP tide, with Mr Hosie and Dundee West colleague Chris Law both securing more than half the vote in each constituency.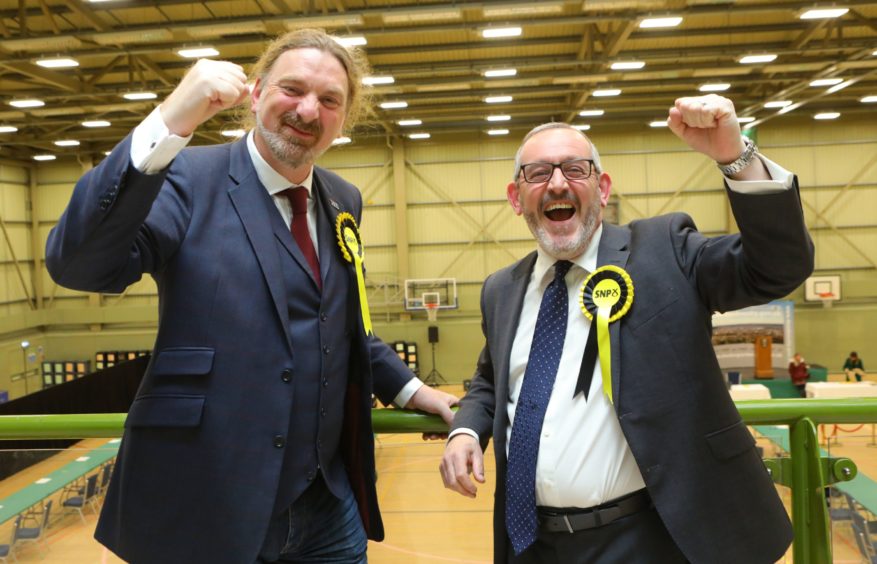 As agents watched the count unfold it was clear the SNP was surging ahead in both constituencies.
Mr Hosie, who was first elected in 2005, retained his seat after winning 24,361 votes. He increased his majority to 13,375.
Results: Michael Crichton (Liberal Democrats) 3573 votes, Rosalind Garton (Labour) 6045 votes, Stewart Hosie (SNP) 24361 votes, George Morton (Independent) 312 votes, Philip David Scott (Conservatives) 10986 votes

— Dundee City Council (@DundeeCouncil) December 13, 2019
His nearest challenger, Conservative Philip Scott, received 10,986 votes while Labour's Rosalind Garton, won just 6,045. Her party won Dundee East in 2001 with a 45.2% share of the vote.
Turnout was 62.25%.
Mr Hosie said the SNP's surge across Scotland makes another referendum on Scottish independence unavoidable.
He said: "The results have to put a second independence referendum back on the agenda.
"No one can be in any doubt about the size and quality of the mandate the SNP now has."
Mr Scott said his party was disappointed not to have eaten into Mr Hosie's majority but he took satisfaction from beating Labour into a distant third place.
He said: "It shows you just how far the Scottish Labour Party has fallen."