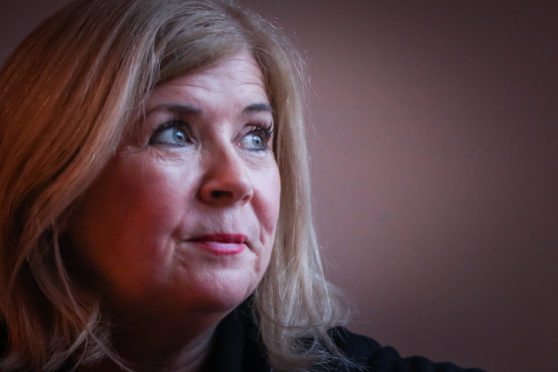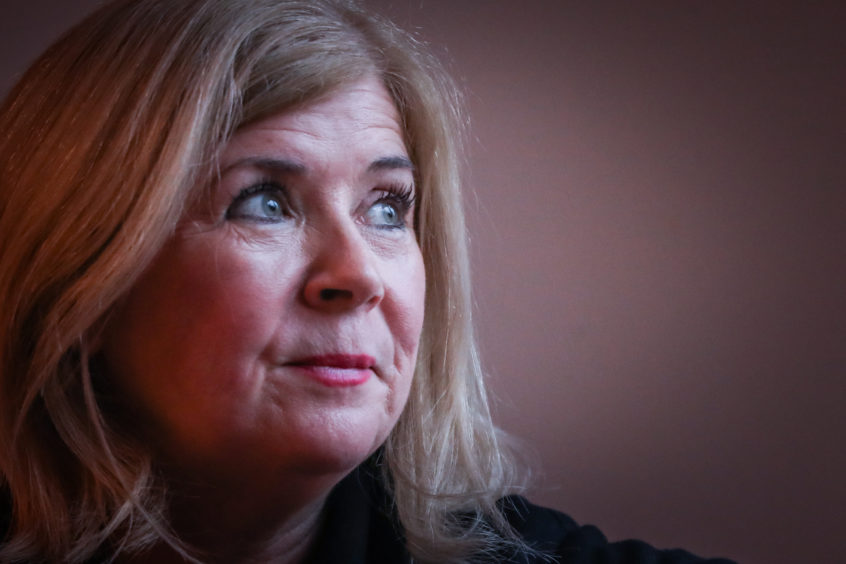 A Tayside grandmother who almost died at the hands of Law killer Robbie McIntosh has said a weight has been lifted from her shoulders after she received a direct apology from the justice secretary.
Linda McDonald met Humza Yousaf at Holyrood on February 26 and sought assurances that no one else would have to suffer the ordeal as she went through.
The 55-year old said she laid the blame for the vicious assault at the feet of the Scottish Prison Service (SPS) and not those of the "psychopath" McIntosh.
The convicted murderer left Linda for dead in 2017 after attacking her with a dumbbell while he was on day release from prison.
He was jailed in 2002 for the murder of civil servant Anne Nicoll at Dundee Law while aged 15.
He is now back behind bars for an "indeterminate" length of time after he admitted attempting to murder Linda at Templeton Woods, on the outskirts of the city.
Speaking outside Holyrood after the meeting, Linda said it was "overwhelming" to have finally received an apology.
She said: "I've been waiting on an apology, for somebody to take responsibility for the failings of letting Robbie McIntosh out.
"It was a mistake to let him out. He was a dangerous psychopath and I always knew in my heart there was failings there but no one was ever willing to say that to me, no one was ever willing to admit mistakes.
"Within the first two or three minutes of the meeting, the justice secretary apologised wholeheartedly to me and my family.
"He has no idea the impact that's made on me. That's all I ever wanted, for them to acknowledge that mistakes were made so that no one else could be hurt."
A review into McIntosh's release found a litany of failings by authorities.
He was allowed to go on leave, despite having been identified as a "high risk" re-offender and suspected of "playing the system".
Linda said: "I don't blame the psychopath that attacked me that day.
"I blame the SPS for giving him the opportunity to attack me by giving him his home leave when all the signs were there that he should never have progressed through the prison service to be granted home leave."
Mr Yousaf said the Scottish Government and SPS had accepted the recommendations of A significant case review published in November and a range of action was under way to address the issues it highlighted. These include strengthened risk assessment and risk management guidance and an exploration of the use of electronic monitoring and GPS tagging for prisoners on home leave.
He said the door was open for further meetings with the Dundee grandmother.
The Glasgow Pollok MSP said: "Mrs McDonald has shown considerable bravery and I am sorry to hear of the pain and trauma she has experienced. It's clear that this crime has had a lasting impact and it was important to me to meet with her and her family to hear directly from them.
"I have offered to meet them again should they find that helpful and I will reflect further on the points raised today."
A SPS spokeswoman said:  "The assault on Mrs McDonald was a despicable act of cruelty and violence which we condemn. The SPS deeply regrets that someone who was on license from our care subjected Mrs McDonald to such a painful and traumatic experience.
"The SPS accepted all of the recommendations within the Significant Case Review that relate to the SPS without reservation. Since this incident, the SPS has taken steps to improve our progression processes, particularly in relation to risk assessment and management.
"We remain committed to making whatever adjustments and improvements deemed necessary, aiming to ensure that such a tragedy does not happen again."