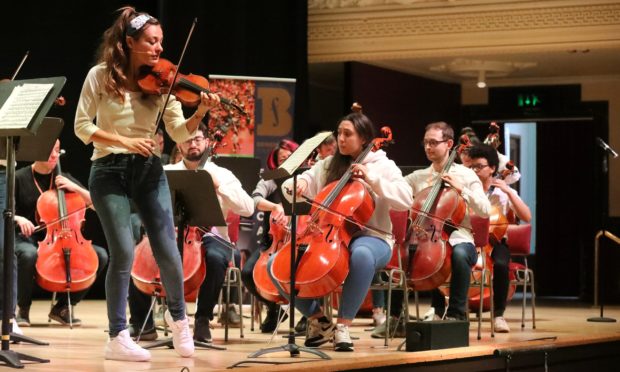 The most celebrated classical music star in Scotland has launched a stirring defence of music teachers.
Nicola Benedetti attacked the "gross undervaluation of teachers" while in Dundee for a weekend long workshop, attended by more than 140 young people from the city, Angus, Fife and Perth and Kinross.
The visit came as music teachers and instructors continue to be put under pressure by cash-strapped councils looking at reducing teacher numbers in order to balance challenging budgets.
The Ayrshire-born violinist told The Courier music tutors played an important role in young people's lives.
"To lose the excellence, or the real specialists in any field of a community has an enormous impact and it's never, ever a good direction," she said, adding that there was a "gross undervaluation of teachers and of the teaching profession" in this country.
"We do not seem to grasp that if we gave them a lot more support, information, infrastructure we would all be better off," she said.
"I don't know what goes wrong in our society that we demote that profession as much as we do. Teachers constantly feel like they're not supported enough."
The 32-year-old star was in the city for the third of three Benedetti Sessions, which saw hundreds young people from across Scotland, their music teachers, and upcoming musicians from the Royal Conservatoire of Scotland, gather in the Caird Hall for two days of workshops and seminars.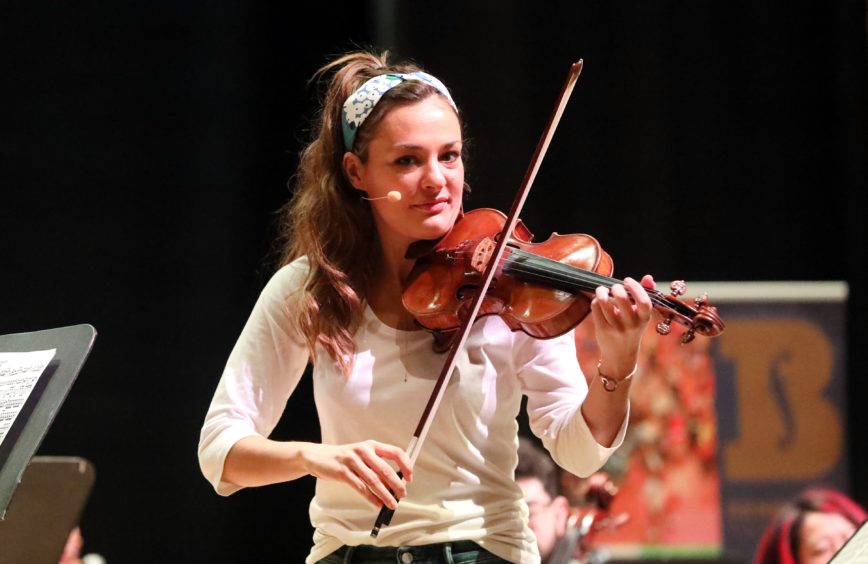 She said: "We have every single level of musicianship in the one room at the one time. You have some of the greatest players in the county sitting alongside beginners who've only been playing for a couple of months."
Ms Benedetti, who shot to fame in 2004 after winning the BBC Young Musician of the Year title, said she would not be where she is today without her first violin teacher Brenda Smith.
She said: "She was somebody who understood how to impart that basic love of music.
"She was demanding and she was a strict teacher to a certain degree, but she had so much positivity and so much enthusiasm that it was such a powerful first experience."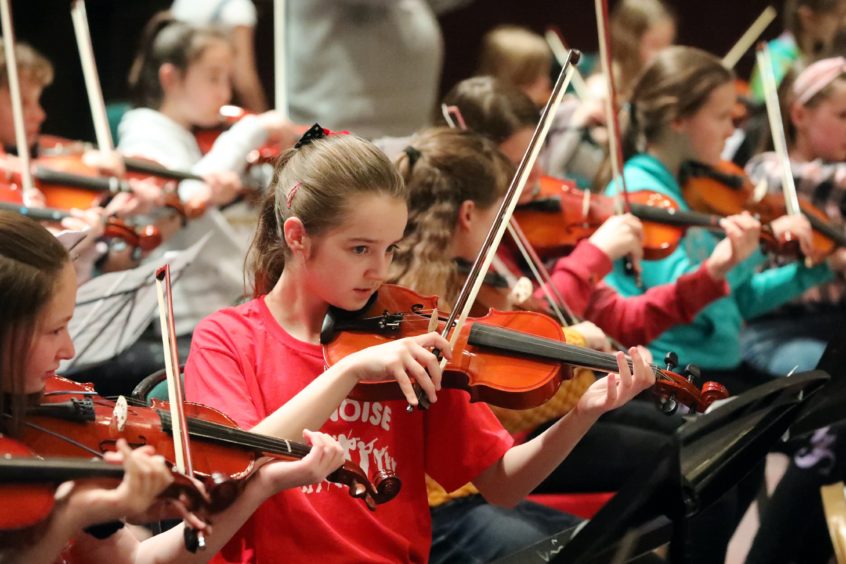 David Munn, a cellist and tutor who led part of the weekend's sessions, said musicians were a "very easy target" when decision makers looked to make cuts.
"We are about making a long term investment in people that lasts long in to the future," he added.
David Baxter, local EIS branch secretary, said the union welcomed Ms Benedetti's support.
"We represent both music teachers and music instructors and it is music instructors who are the most vulnerable," he said.
The Dundee session, run by the musician's Benedetti Foundation, followed similar events in Glasgow and London earlier this year.