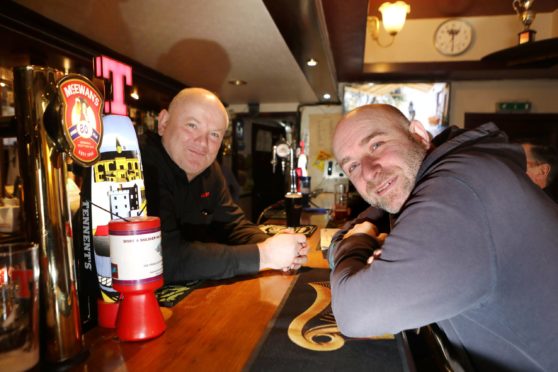 Football fans in Tayside are putting their rivalries aside to help each other during the coronavirus pandemic.
In Dundee there have been tales of Dark Blues helping out their Tangerine neighbours and vice versa.
Some have been offering support for more vulnerable fans who might need some extra help during self-isolation.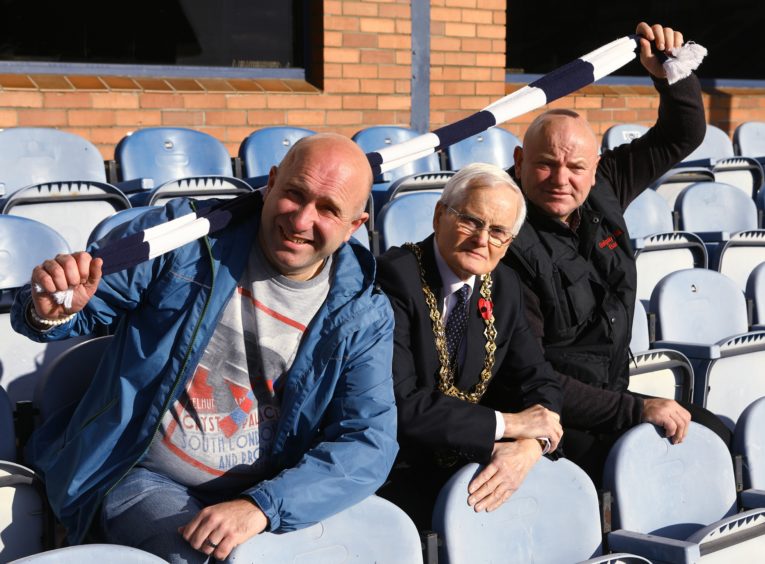 Richard Peter-Tennant, from Newport, and Paul Murphy, from Dundee, said they hope the spirit shown by the community will stay and prosper even more once the virus has gone.
The pair met three years ago and initially bonded over their love of Dundee FC but later began to open up their own similar mental health issues.
Richard and Paul have been organising a series of walks for football supporters since November to raise awareness of men's mental health and suicide prevention.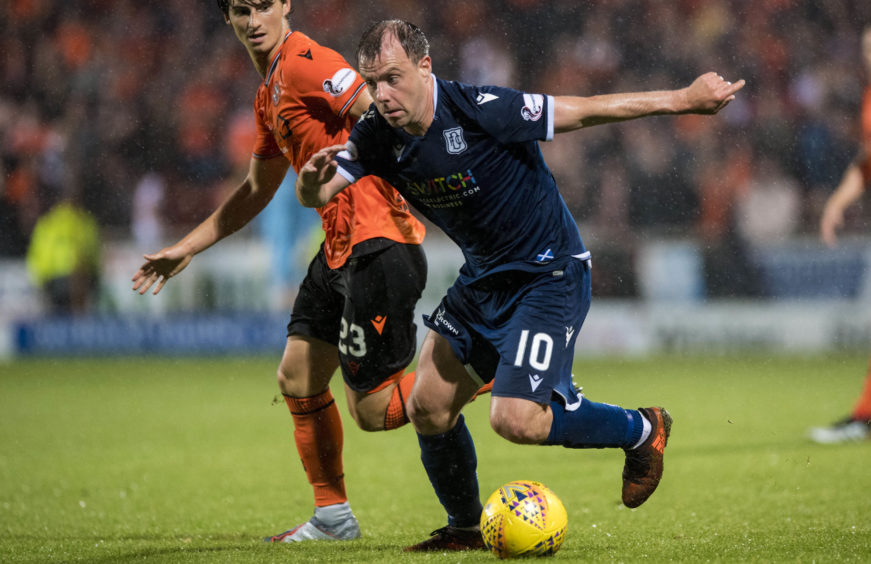 "We are all in this together," said Richard.
"The group we set up is for any fan – not just tangerine and blue – but any colour of whatever team folk support.
"Obviously we hope football is back in a few months, but in these worrying times we must come together and help one another where and when we can possible."
A Walk and Talk event was due to take place next month for the Dundee against Dundee United local derby before football was suspended.
Although that has put the brakes on future events, Richard and Paul have urged anyone who is struggling to get in touch.
Richard said: "Paul and myself are happy for people to contact us via our Facebook page which is WalkandBlether.
"Also by email which is noddyandtitch@gmail.com.
"Also people can also contact Samaritans and Breathing Space on their respective phone numbers.
"With the community coming together due to the virus, when it has gone that spirit of the community will hopefully stay and prosper even more.
"Paul and I are here to help in any way possible, if people with mental health issues are anxious about the virus."
Both men have been keen to not only open up about their own battles with depression and anxiety but to give others like them a chance to talk and share their worries.
Dundee has the second highest suicide rate in Scotland and the walks have also encouraged non-football fans to attend and raise awareness.
Walk and Blether has now grown to give guys the chance to enjoy their footie and a pint but also to speak about what 's worrying them.