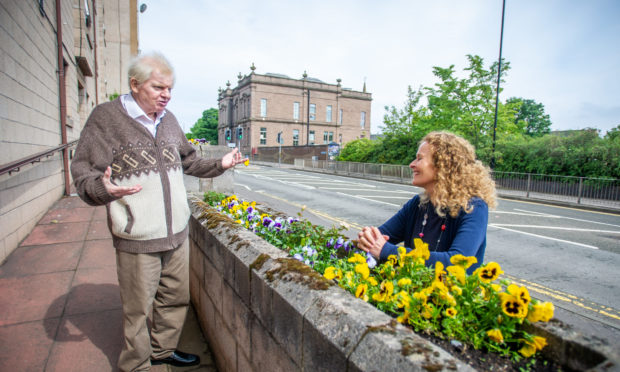 A Dundee man who has been robbed of much of his ability to read, write and speak has praised a local charity worker who has gone above and beyond during lockdown.
Tam Smith said the dedication and kindness shown by rehabilitation support specialist Darlene Drummond has helped him through a lonely time.
While making big strides in his recovery from a stroke some years ago, the 73-year-old suffered a second in 2018, causing severe language impairment aphasia.
When the coronavirus pandemic hit the UK, the former jute mill spinner was suddenly faced with further isolation.
Though he can still speak to some extent, his verbal output is limited and slow.
He said the support of Darlene, who works for Chest Heart & Stroke Scotland (CHSS), has become "more important than ever" during lockdown.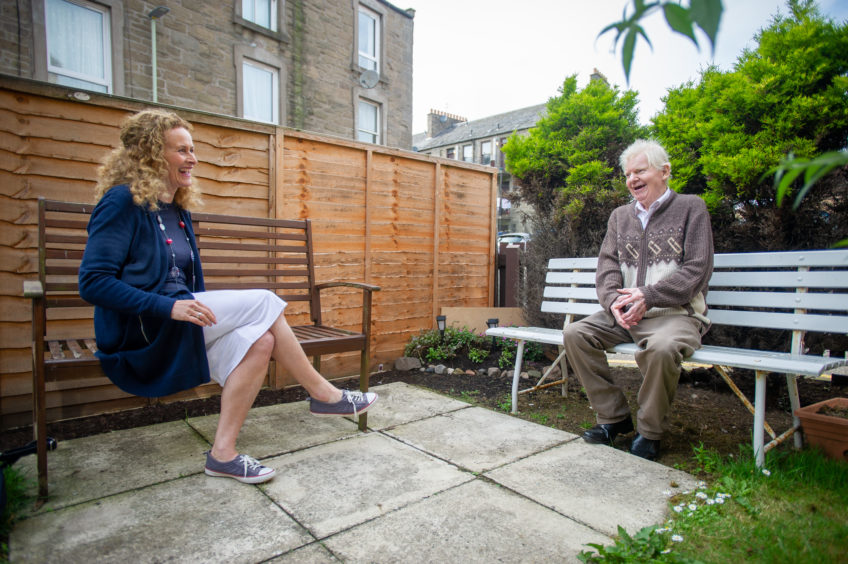 "She phones me every day and life would be very bleak without those calls.
"I can't read books or pick up the phone to chat to someone in the same way that other people can and I don't use any technology, so I really just have the TV for company.
"I perk up when I hear the phone ring as I know it's Darlene calling me. I know I will have something different to think about and we have a laugh."
Aphasia is an impairment affecting the production or comprehension of speech and the ability to read or write and is caused by an injury to the brain.
CHSS is pushing to raise awareness for the illness and fundraise to help support people living with it in this, National Aphasia Month.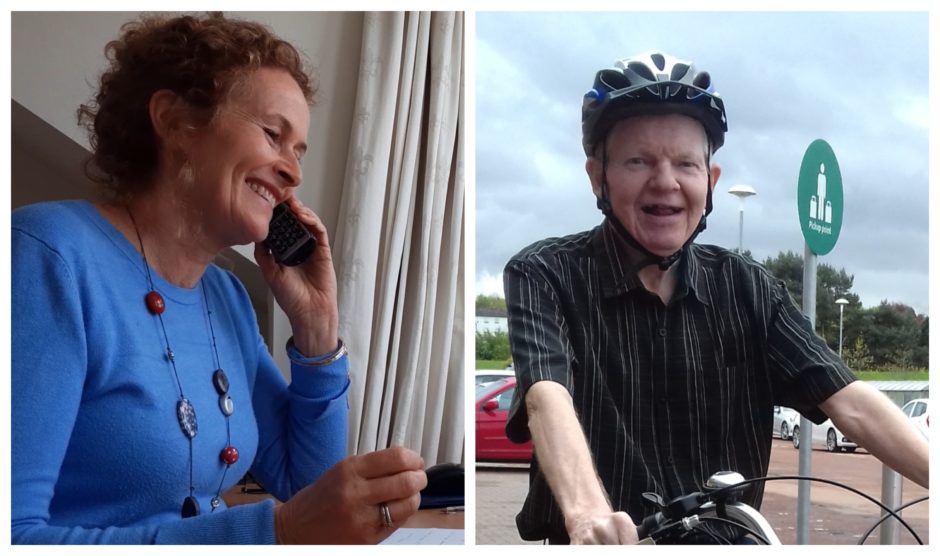 Tam has no family other than a brother who cannot leave the house and they find it very difficult to communicate over the phone, so they don't talk very often.
Tam said Darlene has come up with novel ideas to add some fun to his day such as quizzes, jigsaws and colouring books.
He said: "I'm a big Elvis fan and Darlene managed to create a 'Name That Elvis Tune' quiz over the phone for me, which I've really enjoyed.
"It's difficult to keep yourself motivated when you are on your own and it would be easy to become really down but knowing someone out there is thinking about you and cares enough to think of things to help you keeps you going."
Darlene Drummond, lead community support coordinator with Chest Heart & Stroke Scotland, said: "It's desperately sad to imagine a world without our services. For many of the people that I support and talk to every day, I am their lifeline to the outside world – without me, there is no one else.
"As lockdown continues, I am finding that more people are struggling with their mood and can often be very despondent.
"The charity has people like me across Scotland helping thousands of others. I can't bear the thought of not being able to help people like Tam anymore, please give what you can today."
Jane-Claire Judson, Chief Executive at Chest Heart & Stroke Scotland, said the organisation desperately needs financial help to support important workers like Darlene.
She said the charity is losing £500,000 a month due to their shops being shut and fundraising events being cancelled.