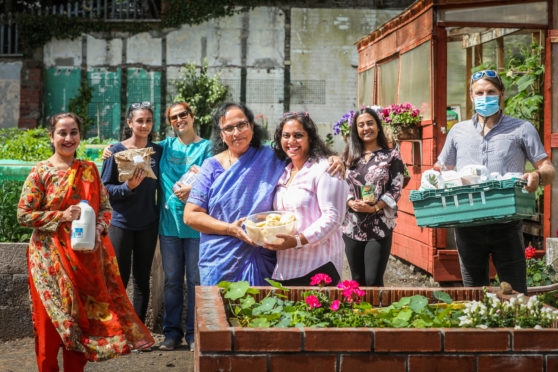 A charity providing hot meals and shopping for some of Dundee's most vulnerable say the project is still needed desperately, despite the Covid-19 crisis easing.
Dudhope Multicultural Centre was swamped with requests for help as the pandemic hit in March and April and has since launched a safety net for those shielding from the virus.
Since early May, volunteers and workers at the St Mary Place organisation have been sourcing food destined for waste, cooking meals and delivering them to homes across the city.
28 people have been receiving two meal deliveries three times a week, as well as extras such as bread and milk.
Those benefiting are from all walks of life, particularly those from the higher-risk black, Asian and minority ethnic (BAME) community, with many describing it as "life-saving".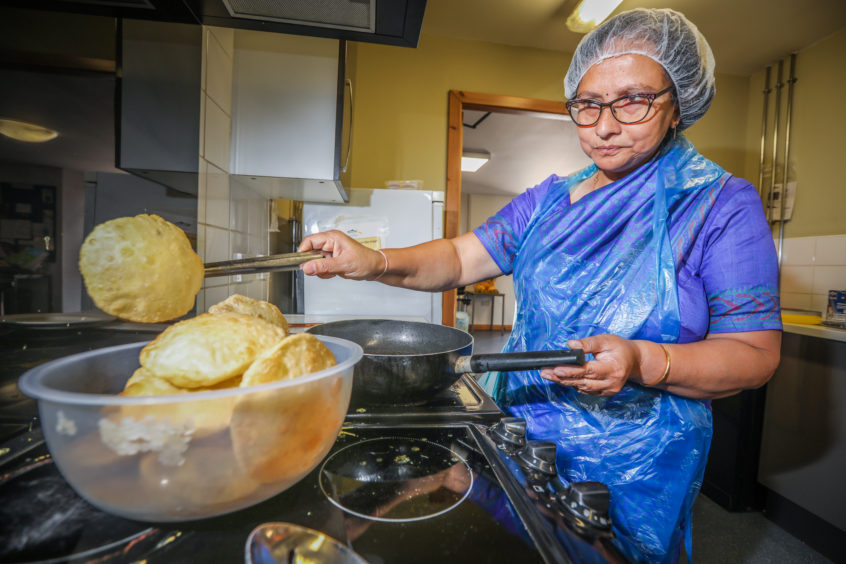 However, funding for the project is set to run out in just 10 days and the centre say many using the service are "panicking" at the thought.
Project co-ordinator Rajlakshmi Sohini Mukhopadhyay said they have applied for extra cash from the Scottish Government and are awaiting news.
She said: "For these people, not much has changed. Some say they are still unsure about leaving their homes and doing things such as using public transport.
"We started this because we knew people needed help and that is still the case."
As well as the Scottish Government, the meal deliveries have been supported financially by Dundee City Council, Faith in the Community Dundee and Al-Maktoum College of Higher Education.
The oldest members using the service are aged 93 and 96 and say they do not know how they would have coped alone.
Many would ordinarily visit the centre and have a meal and take part in activities such as yoga.
Sohini said: "The project has been so important to so many but it has also helped us in many other ways we didn't expect.
"We linked up with Dundee West Community Fridge (run by Gate Church Carbon Saving Project) to see if they could help us with any surplus food.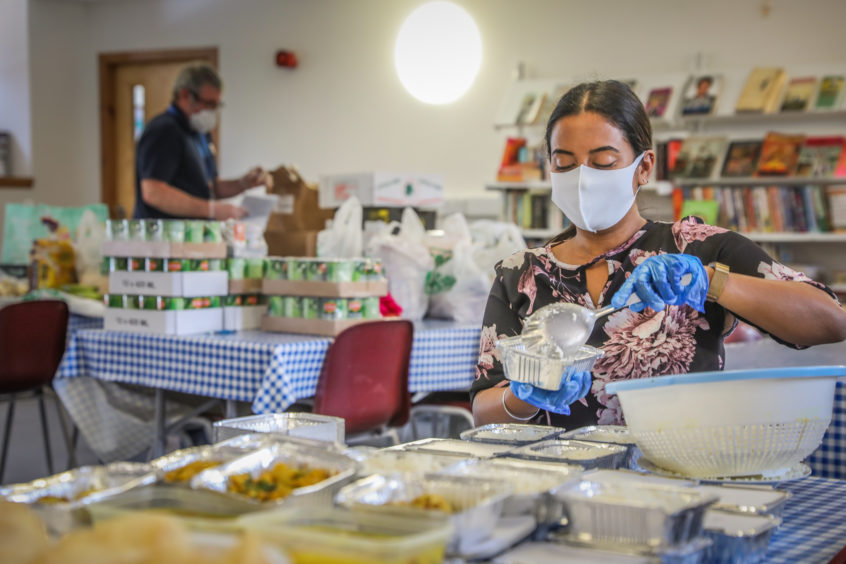 "They in turn connected us to groups like the Salvation Army and Eagle Wings Trust so it has been great for networking.
"I want to thank all the volunteers and workers who have made this project possible. They have all worked so hard.
"I hope we can continue helping these people."
Managed by The Bharatiya Ashram, the centre was established to promote benefits for all, but primarily for ethnic minority clients of Dundee and surrounding areas.