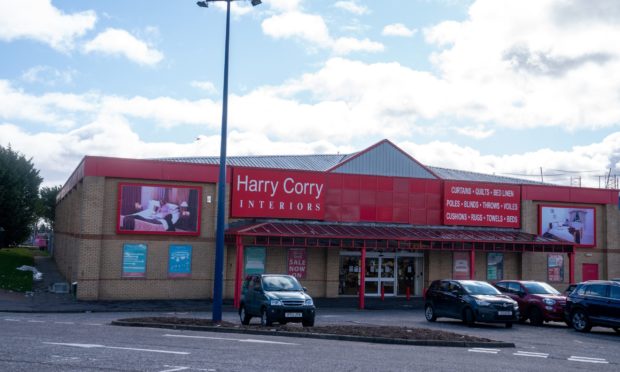 A Dundee home decor store will be given a new lease of life as a low-cost gym after plans were approved by councillors.
JD Sports has won permission to turn the Harry Corry Interiors shop at the Kingsway East Retail Park into a health and fitness club over two floors, despite almost 100 objections.
The gym will feature a running track, cardio areas, free weights areas, boxing area, studios, ladies gym, spin facilities, burn and tone gym activities and changing rooms.
It will operate under the JD Gyms brand which operates across the UK.
There are currently only two others open in Scotland, both of which are in Glasgow.
The company has already begun advertising the new gym online with the website describing it as a "state-of-the-art facility with the very best fitness equipment".
The plan had attracted 96 objections highlighting concerns over road congestion and pedestrian safety.
Andrew Whittick, who owns rival gym Energie Fitness on nearby Douglas Road, said the city was already "over-prescribed" with gyms.
He said opening a new one could actually have a negative impact on employment if a lack of demand results in others closing.
He also claimed the applicant had underestimated traffic volume and said an increase of vehicles in the area could lead to congestion.
However, Brad Wiseman, representing JD Sports, argued that competition between businesses was not a valid reason to reject a planning proposal.
He said the change of use from retail to leisure would be of economic benefit and would help to promote active lifestyle choices.
He added that Harry Corry was due to leave the premises shortly and the unit would otherwise be left vacant.
Two letters of support were submitted including one from Dundee Civic Trust which said additional fitness facilities in Dundee would be beneficial.
JD Sports say 30 full-time jobs will be created, including managerial staff, personal and fitness trainers and cleaning/security staff.
The building is next to the B&M Bargains store and accessed from Milton of Craigie Road South.
The application, which includes permission to create a mezzanine floor, was approved unanimously.
It is not known if Harry Corry has plans to relocate elsewhere in the city.