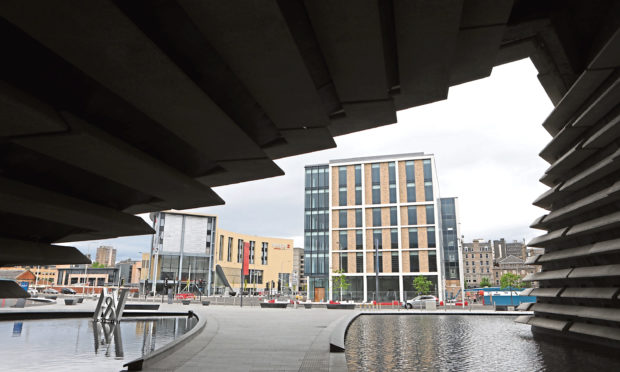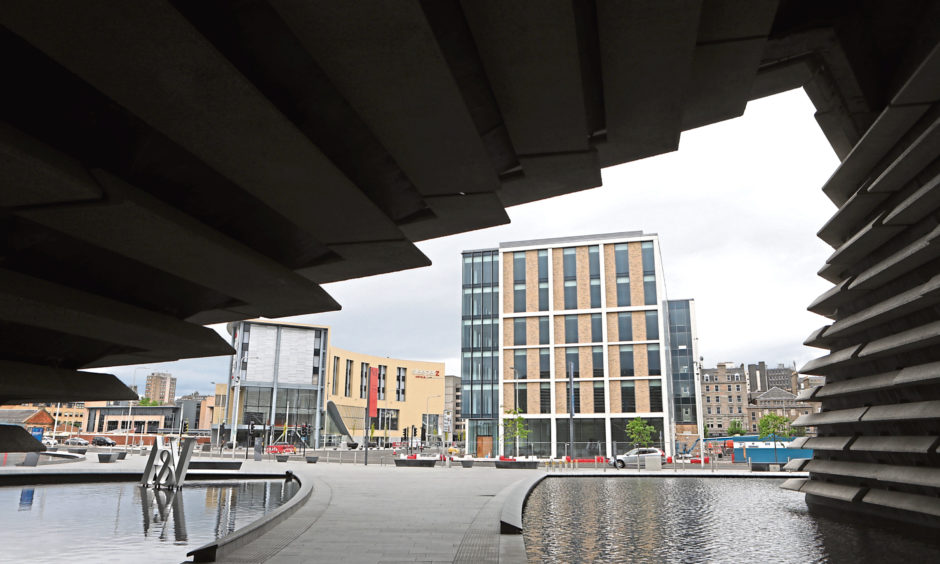 The team which has based Scotland's social security agency in Dundee's waterfront is already considering an expansion of up to 50% to its new Site 6 headquarters.
Social security secretary Shirley-Anne Somerville visited the city to announce the Scottish Government agency will base itself in the Earl Grey building on the waterfront, opposite the V&A Dundee.
Ms Somerville announced a 20-year lease on the property, creating the capacity to base up to 900 jobs in the city.
It joins Dundee and Caledonian House as Dundee-based office space for Scottish Government workers.
Social Security Scotland will eventually deliver 14 benefits, including the delayed Scottish Child Payment, Child Disability Payments and the much-heralded Personal Independence Payment replacement.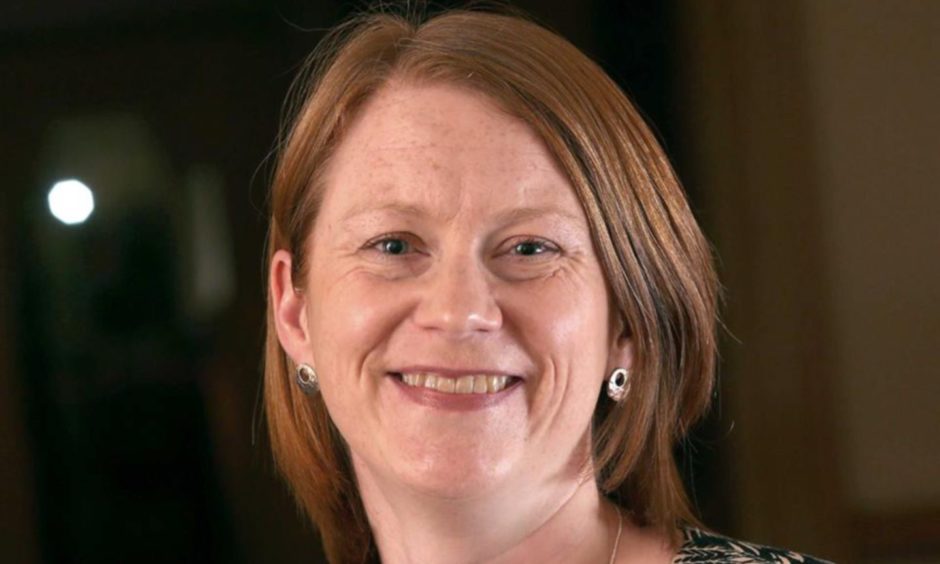 Ms Somerville said the Scottish Government is "keen" to look at an even larger footprint in Dundee.
"We are grateful for the council to be flexible with us to ensure that option is there. Obviously we will need to look at what the work space is required for the agency and the footprint within the city.
900-job boost for Dundee as Scottish Government confirms lease of waterfront site
"We don't just have this building. We're still keen to have a presence in Dundee House as well, so we will look at that as we consider the work programmes going forward.
"We're determined, for example, that jobs that will deliver the Scottish Child Payment will be based in Dundee and that was not a benefit that we were originally talking about when we announced we would move to Dundee.
"We will look at the numbers overall, but we are absolutely determined to make this building work and to be flexible about what is required in the future."
She said the Scottish Government was not deterred by the backlash against the office block, which reached a peak in the summer of 2018 when Pretenders' star Chrissie Hynde labelled the then-incomplete building a "horrible carcass".
"My in-laws are in this area so I am well aware of the controversy at the time.
"The important thing is the building is here now -so what do we do with it? What we've got now is a public service that is new, is growing, is bringing jobs to the city.
"This is something which Dundee can be really proud of. They are going to have a public service that will really, really deliver for people, including those in the city, both in terms of jobs and people that are using the service."
It is estimated the public body's presence in Dundee alone has the potential to contribute up to £100m to the wider Scottish economy, when supply chain and wage spend wages effects are taken into account, a spokesperson for the agency said.
Fit out of the building is expected to begin in October and will take approximately seven months.
Social Security Scotland, operating in the city since summer 2018, has supported a number of Dundee contractors in the fit out of its existing spaces.
This approach will continue and local suppliers will be invited to bid for contracts associated to the building fit out, the spokeswoman added.
Dundee leader defends lack of private sector waterfront tenants
The leader of Dundee city council has defended a lack of private sector businesses lining up to lease waterfront office space.
John Alexander joined Shirley-Anne Somerville and Social Security Scotland chief executive David Wallace to announce at Site 6.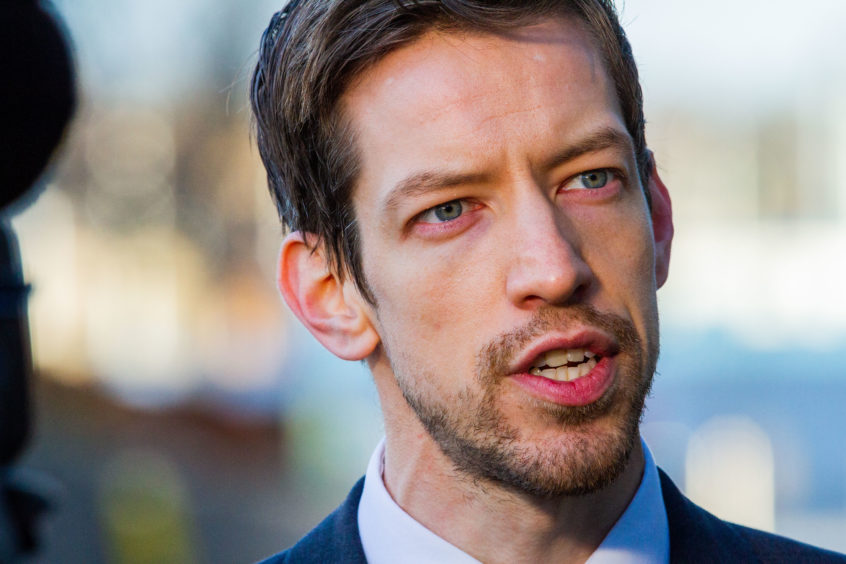 The SNP city chief has come under fire from city businesses and political opponents for being unable to name private sector tenants in the flagship redevelopment project.
He said: "I'm not disappointed that we have 100% occupancy on the flagship office development on the waterfront. Absolutely not."
He said detractors should remember the wider waterfront project is 15 years into a 30-year plan and there is a "whole series of other discussions going on in the background."
"This is not the finished article. This is not what it is going to look like in its final stage and there is much more to come," he said.
"The key thing is remembering what was here ten years ago. I'm old enough to remember what the city centre used to look like and it was a hideous monstrosity.
"What we've got here now is something that is creating a real opportunity for the city.
"It has already demonstrated it has created jobs and investment opportunities. There is no way an Eden or an e-gaming arena would have been interested had it not been for the ambition in the waterfront project."
Labour city development spokesman councillor Richard McCready said he had "been told time and time again" waterfront investment "would lever in private sector tenants."
He said: "Thus far there has been very little concrete evidence that private sector tenants or investors will take up facilities or invest in the waterfront.
"I am looking for a briefing with officers and I will be hoping to hear evidence of imminent private sector investment," he added.
Home-working rise will not costs city region jobs, says social security boss
The head of Scotland's social security agency has pledged the drive towards home working will not deprive the city region of much-needed high-value jobs.
David Wallace, Social Security Scotland chief executive, said his agency is likely to move to a blended working model, with a strong focus on "drawing people in" to its new Dundee base.
There is concern more home working among Scottish Government civil servants, who are mostly based in the central belt, could have diluted the positive  impact of basing the agency in the city.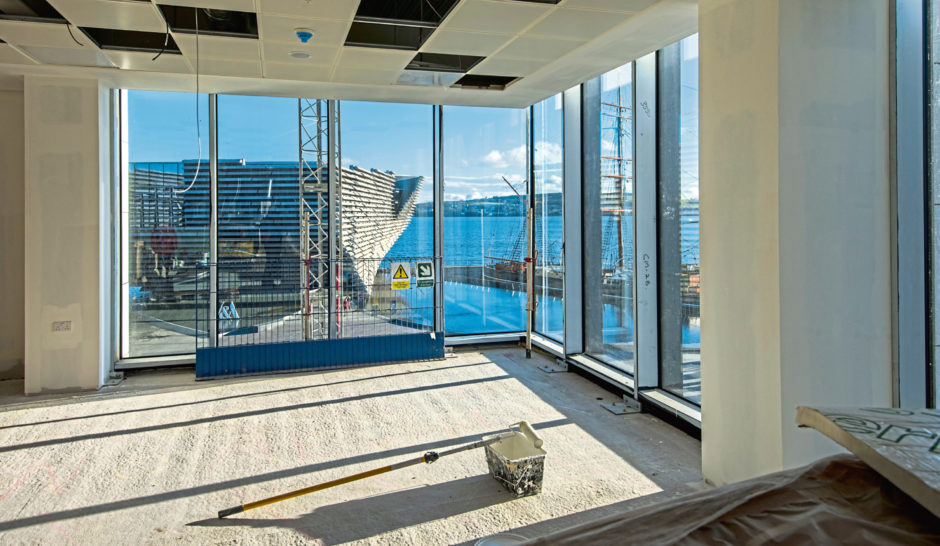 It is predicted home working will continue after the pandemic with some questioning the long term viability of large, city-centre office blocks.
He said: "We would expect staff in Dundee to be able to work from home, but equally some of the functions we do, we will always want to draw people into the office.
"There will be a far more blended approach in the future, I would anticipate, but absolutely, the jobs will be here. They will be in the city region. That was a commitment that we made and we will ensure that."
He said the Site 6 announcement meant the agency had the capacity to create up to 900 jobs.
"This building, and the existing offices that we have, takes us up to a capacity of about 900. The figures that we are currently working off are 750 and we have already got 260 based in the city. So we're on that kind of growth trajectory."
He said some of his agency's benefits were still being designed, meaning it was important to remain flexible on overall headcount.
"What that design looks like will indicate how many people we need to run them. That's why we were looking for a building that will give us some flexibility, and that's why we've taken on the option of an extension," he added.