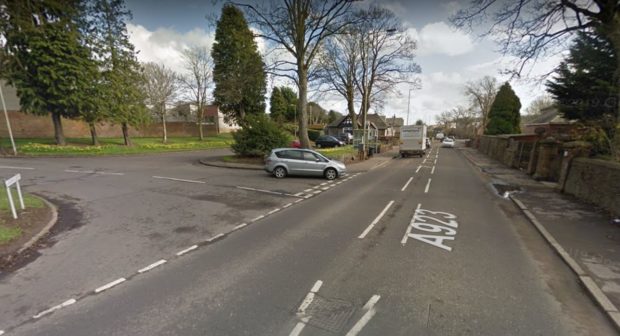 The family of a man fighting for his life after a Dundee road accident are calling for answers amid fears there will be another collision.
The 34-year-old is in a coma with multiple serious injuries, including bleeding and swelling on his brain, following the crash on Coupar Angus Road on Tuesday night.
His injuries include broken bones, a fractured skull, severe swelling and a shattered ankle. He is in a stable condition but it is not yet known if he will be left with permanent damage.
Police are appealing for witnesses and dash cam footage from the area from around 9.10pm, when the collision between the male pedestrian and a Citroen C1 happened.
Two people inside the car, a 23-year old driver and his 25-year old passenger, were not injured.
The victim's sister, who asked not to be named as she felt it was unfair to identify her brother without his permission, is also appealing for information.
She said: "My brother is fighting for his life and we just want answers.
"We don't know what the long-term effects will be, whether he'll have brain damage or memory loss.
"It's a very dangerous road. The investigation is still ongoing but we live nearby so we see every day how bad it is."
While the investigation continues, the family are disappointed in the police response, saying they were not contacted until almost five hours after the accident and have been refused a request for a visit from officers.
"We were reassured we'd be visited in the morning for answers and we haven't seen anyone since. I had to phone several times before anyone would even phone us back.
"Then we were told someone would come and see us to make sure we were family and now they're saying they can't because of coronavirus.
"We're going through enough as it is, we're all worried sick, so I just think it's shocking.
"I understand they need to be careful but they must still be going into houses for arrests and things so I think this is serious enough to warrant a face to face, even from a distance and wearing masks."
The family are also calling for safety measures on the road, which has seen multiple crashes in recent years.
Residents say Dundee road is 'dangerous' as man hospitalised after serious crash
"Whatever happened that night, something needs to be done about the road. It needs speed bumps and better lights at least.
"That could have prevented what happened to my brother and the sooner it's done the sooner it can stop it happening to a child or an old woman.
"If we can prevent someone else going through what we are, I'd do anything."
A police spokesman said enquiries are ongoing.
He added: "Officers have been engaging with his family since the crash, keeping them up to date with the latest and most accurate information."
Anyone with information is asked to contact police on 101, quoting incident 3464 of September 22.