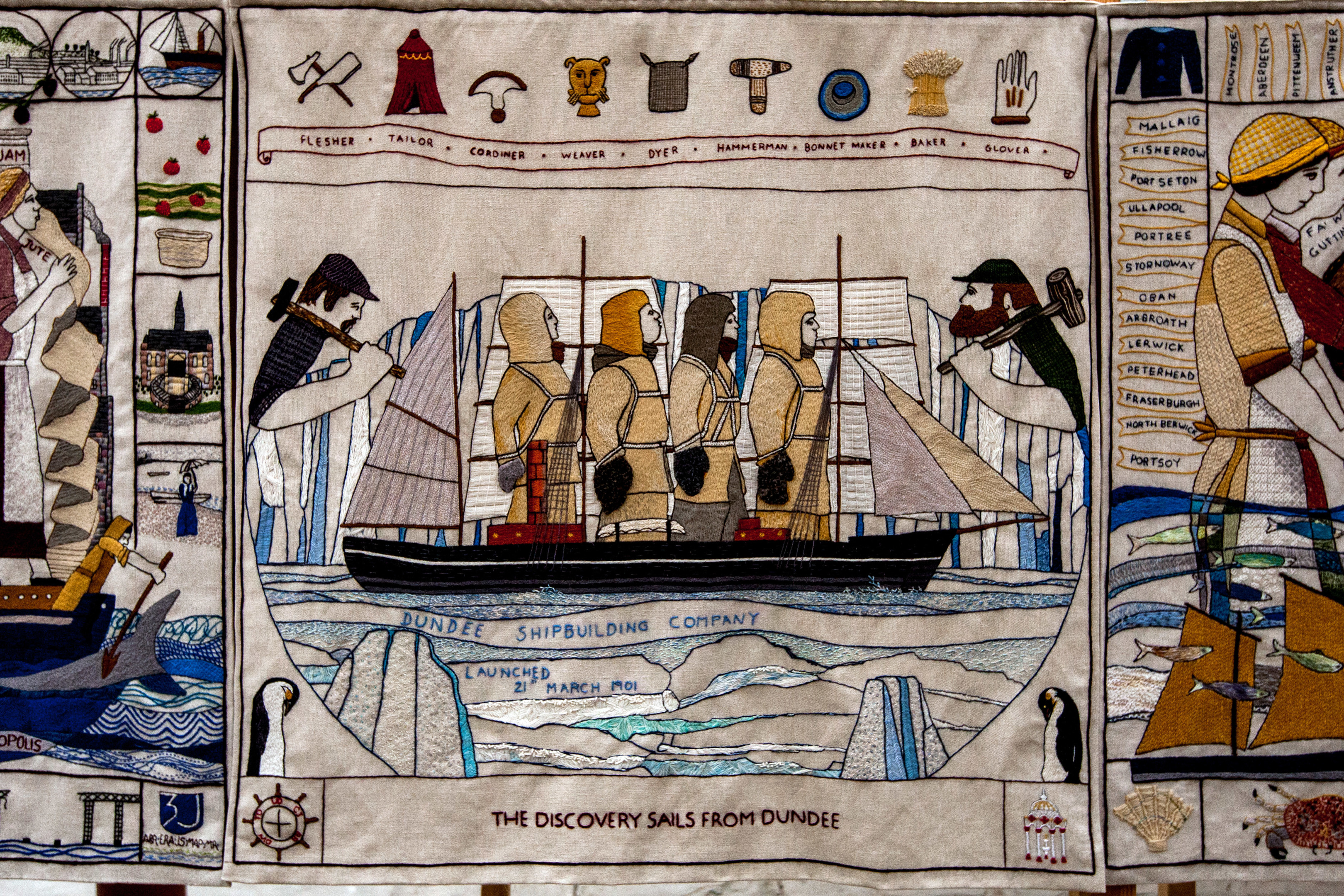 The Great Tapestry of Scotland will remain on display at The Verdant Works  until May 18 after it quadrupled the number of visitors to the museum.
The tapestry has been on display in the newly-renovated High Mill since March. The exhibition was due to close on Sunday but will now remain open until May 18.
Verdant Works is the last venue to host The Great Tapestry before it is moved to its new permanent home in Tweedbank, which will not open to the public until next year.
The tapestry has been credited with quadrupling the number of visitors to Verdant Works over the Easter fortnight compared to 2015 numbers.
Over the past five weeks the museum has had 4,500 visitors, 200% up over the same period last year.
The museum has also had to take on additional staff to cope with the increase in numbers.
Gill Poulter, heritage director for Dundee Heritage Trust said: "It was quite a coup securing the Great Tapestry to come to Dundee.
"The Trust's hard work has certainly been worth it though with the museum seeing record visitor numbers.
"We are still receiving numerous daily enquiries about the Tapestry, so many indeed that we decided to extend the run to ensure local audiences get more chance to enjoy this fantastic exhibition.
"It is great to see the place so busy and people enjoying not only seeing the Tapestry but the new High Mill and everything else the museum has to offer."
The Tapestry celebrates great moments in Scotland's history across 160 panels, 84 of which are on display in Verdant Works.
The complete tapestry is more than 140 metres long.
Initiated by author 
Alexander McCall Smith, artist Andrew Crummy and historian Alistair Moffat, the Great Tapestry of Scotland is one of the largest embroidered pieces in Scotland and one of the biggest community arts project in the world.
More than 1,000 
volunteers, aged from four to 94, from the northern isles to the 
Borders, created each and every panel under the watchful eye of head stitcher Dorie Wilkie.
Admission to see the Great Tapestry of Scotland is included in the normal ticket price to Verdant Works. This includes a free annual pass with unlimited return visits to the museum for a year, including return visits to see The Great Tapestry.
A panel from the Great Tapestry of Scotland depicting Rosslyn Chapel was stolen while the work was on display in Fife.
Police are still trying to recover the missing panel.