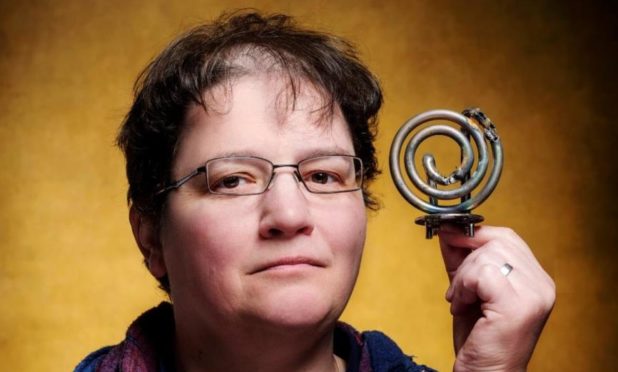 Prominent Courier country scientists have joined a prestigious band of academics honoured by the Royal Society of Edinburgh for their work.
The 237-year-old educational charity has included Dundee-based experts Dr Paul O'Mahoney and Professor Niamh Nic Daéid, as well as Professor Alan William Hood of St Andrews University in its latest list of medal recipients.
The accolades recognise their achievements in a variety of fields and the success of the scientists in engaging the public in their work.
Dr O'Mahoney is a post-doctoral research assistant working in the Photobiology unit at  Ninewells Hospital.
A graduate of Dundee University, he has received the RSE Innovator's Prize for Public Engagement for his work on the applications of physics in photodynamic therapy and photodiagnosis.
"Public engagement is integral to my research, and to have this recognised by the Royal Society of Edinburgh is a privilege," he said.
"I believe that science belongs to the people, and this award represents a major personal milestone in recognising the actualisation of this ideal."
Professor Niamh Nic Daéid is director of Dundee University's Leverhulme Research Centre for Forensic Science and has been awarded the RSE Senior Prize for Public Engagement.
Her work across the use of forensic science in the service of justice, particularly in fire scene investigation which included giving evidence to the Grenfell inquiry, has brought Professor Nic Daeid national and international recognition.
She said: "Having the opportunity to see things from the perspective of others, to understand their concerns and questions and to truly engage and communicate beyond disciplinary boundaries and across society is a privilege and so very important, today more than ever."
Professor Hood of St Andrews University, whose internationally commended work in theoretical and computational solar physics has helped to enhance understanding of the solar atmosphere, was honoured with the RSE Lord Kelvin Medal.
RSE president, Professor Dame Anne Glover, said: "This year's medallists have all made truly exceptional contributions to their own field of science.
"This year's recipients join a small but brilliant group of pioneers that have been advancing learning and knowledge since the RSE's Royal Charter was awarded in 1783.
"Scotland can be proud that such a cohort of brilliant talent, making a vast difference to lives all over the world, can be found within our small nation."