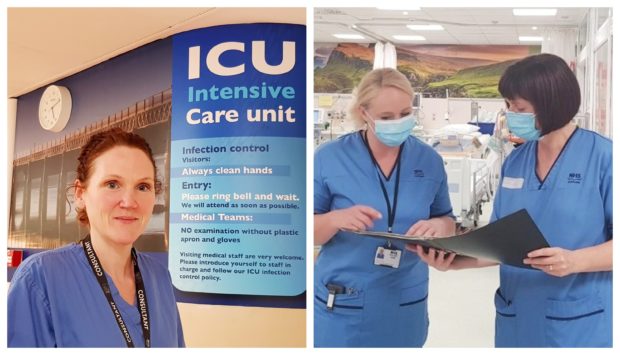 A Dundee ICU doctor hopes more can be done for those leaving intensive care after Covid-19 helped "shine a light" on the trauma suffered.
Dr Pauline Austin believes increased awareness of what many patients go through can highlight the "incredible" work done by the team at Ninewells Hospital.
The little-known Intensive Care Unit (ICU) Recovery Service has been quietly helping patients on the road to recovery for the last 10 years.
Staff there say just as much of their time is spent looking after non-Covid-19 patients despite the huge spotlight currently on the virus.
Post Intensive Care Syndrome, which has been widely reported among those critically ill with Covid-19, can see surprising symptoms such as hair loss and loss of balance.
Dr Austin, NHS Tayside's Consultant in Anaesthesia and Intensive Care Medicine, said such issues are actually common among all those who spend time in the unit.
VIDEO: Dundee man discharged from Ninewells after 90-day battle with Covid-19
Dr Austin said: "Regardless of why they have come in to ICU, they still have critical illnesses.
"The features of being critically ill are often much the same as whether you are treating someone with pancreatitis or a severe sepsis or they have had coronavirus.
"Covid has really shone the light on intensive care and critical illness.
"Up until this point, we have been treating hundreds of patients a year who have had these problems and who have gone under-recognised.
"Now it's become quite fashionable to talk about intensive care.
"There has always been groups of people who have had these problems and nobody has really been aware of that.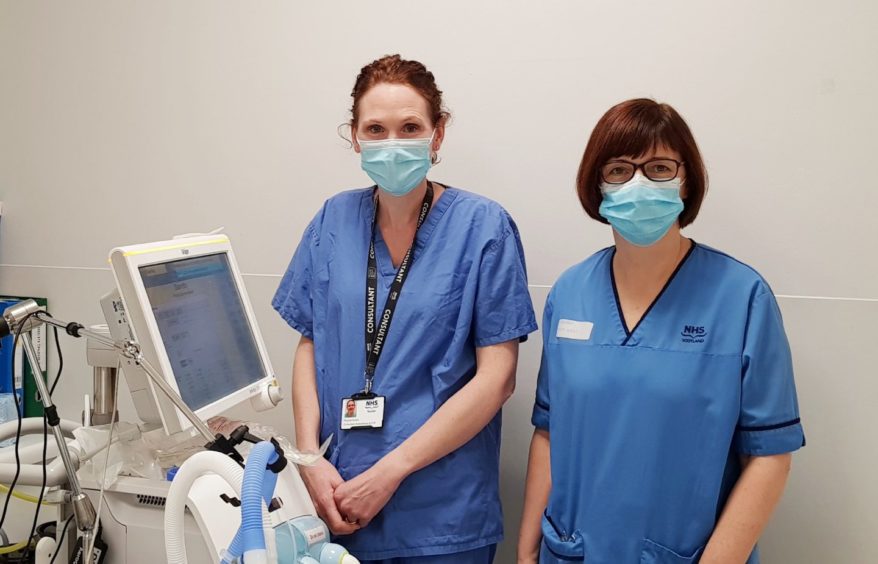 "We need to do more to change that and do more for them."
The nurse-led service supports around 300 patients every year, with those numbers increasing even further due to the pandemic.
It reaches out to people after they are discharged either home or to another unit knowing recovery can take much longer than many expect.
Dr Austin added: "These patients have often gone through pretty traumatic experiences.
"They may have been delirious or confused when in ICU.
"That can be a really quite frightening experience.
"Everyone is talking about Covid but this is not just about Covid."
Post Intensive Care Syndrome has been described as just one aspect of so-called 'long Covid' by the National Institute for Health Research.
Others include post-viral fatigue syndrome, long-term Covid syndrome and permanent organ damage.
'He tried to shake it with a hot toddy': Dundee woman tells of husband's harrowing nine-week coronavirus battle
However, regardless of the injury or illness, many patients leaving ICU face fatigue, difficulties with fine motor skills, stamina, a loss of taste and or appetite, reduced concentration and poor short term memory.
Anne Smith, the service's ICU follow-up nurse, said: "As a service we  became aware that some patients can go on to develop a number of physical, psychological and cognitive problems following their discharge from ICU.
"Physically they may be adjusting to managing healing surgical wounds, living with longer term medical devices and neuropathy.
"Emotional changes such as nightmares or flashbacks, low mood and anxiety may also occur during the recovery process.
"In addition some people can experience wider social implications of critical illness which may include alterations in employment and family dynamics and relationships."
The team, which also includes Fiona Duncan, an ICU liaison nurse, and Donna Harrop, an ICU liaison support nurse, also provides specialist advice to healthcare professionals, other agencies, carers, clients and relatives.