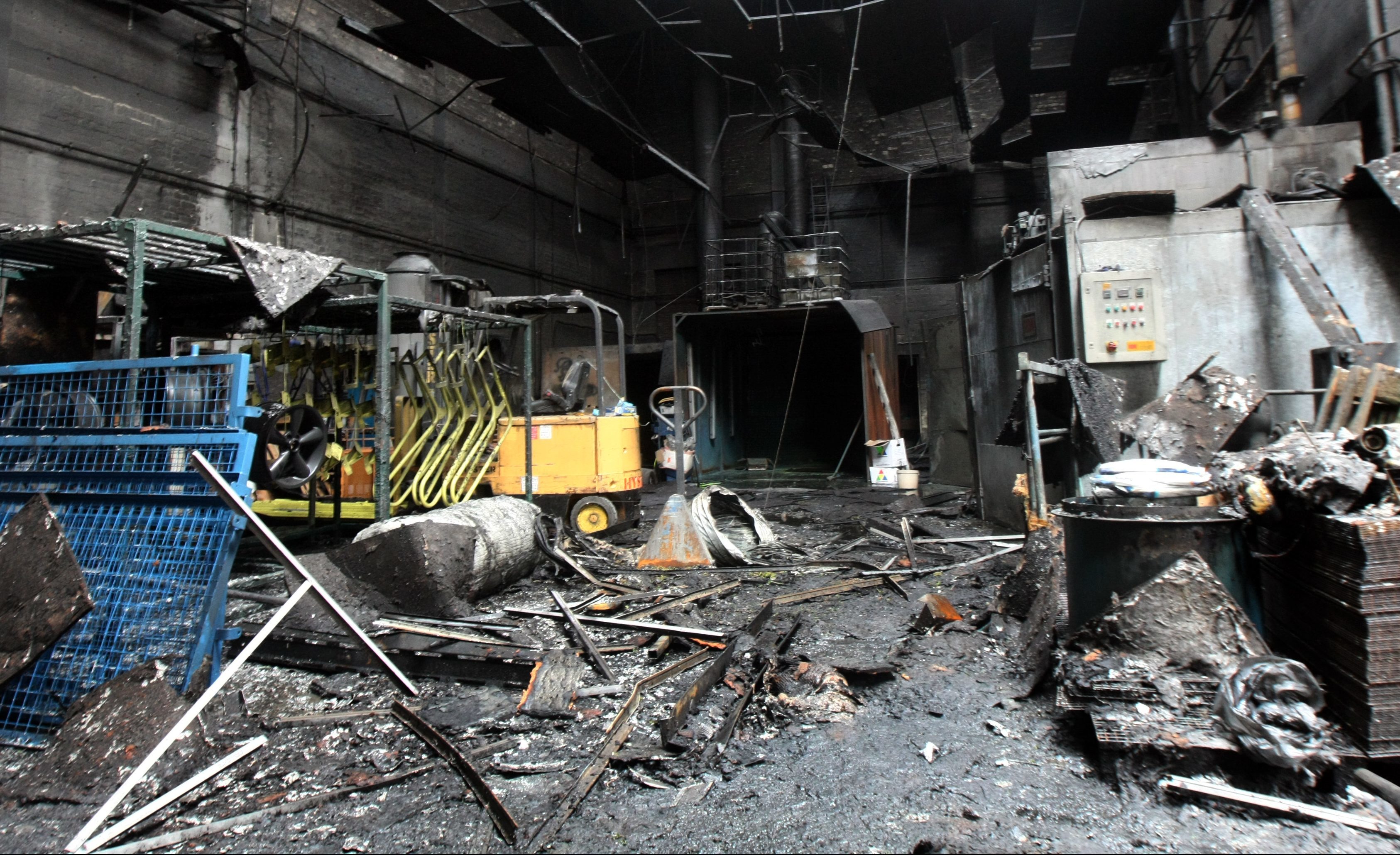 The owner of a Dundee family business that has been left ravaged by fire
admits the situation may not be salvageable.
Keith Duncan, owner of Kingsway Koatings, spoke to The Courier after
a massive blaze tore through his firm's headquarters, leaving expensive equipment destroyed.
Video by Rising View
Keith, who took over the business in 2009 with Jeff Ovenstone, has been left dismayed by Wednesday's blaze, which was caused by a faulty compressor.
The company boss has regularly put in 18-hour days since taking over the site after being made redundant from the now defunct Northern Mechanical Services.
He concedes that the hard work put in since setting up his firm makes the damage left behind particularly difficult to swallow.
Though he believes there will be scope for relaunching his firm from a different venue at some point down the line, for now Keith's concerns lie with tiding himself and his employees over the next few months.
He told The Courier: "There's four of us that work here, including my son.
"We've all got mortgages, houses to keep, families.
"It's heart-breaking. We'll try and start again, but it won't be here. Since taking over we've never looked back – and now this.
"I'm confident my customers will come back, but they'll need to go
somewhere else with their orders just now.
"It's going to take time. But it's time I don't have. I've got a mortgage payment due at the end of this month."
Keith was only alerted to the blaze after his son phoned him after calling into McDonald's on his way to the cinema.
"I heard about half past seven, 20 to eight last night," said Keith. "It was well up by that point. The fire engines were all here by the time I got here.
"It was my son that phoned me. He was at McDonalds and was going to go to the pictures when he saw all the smoke.
"My customers know how hard I work, but if we do start again it will have to be somewhere else. I don't think we will be able to do anything from here."
A spokesperson for Scottish Fire and Rescue said: "Crews arrived to find a well-developed fire within the industrial powder coating company.
"Firefighters fought the fire from outside the building using an aerial rescue appliance and high pressure water jets due to a partial collapse of the roof. The fire was put out just before 9.30pm."