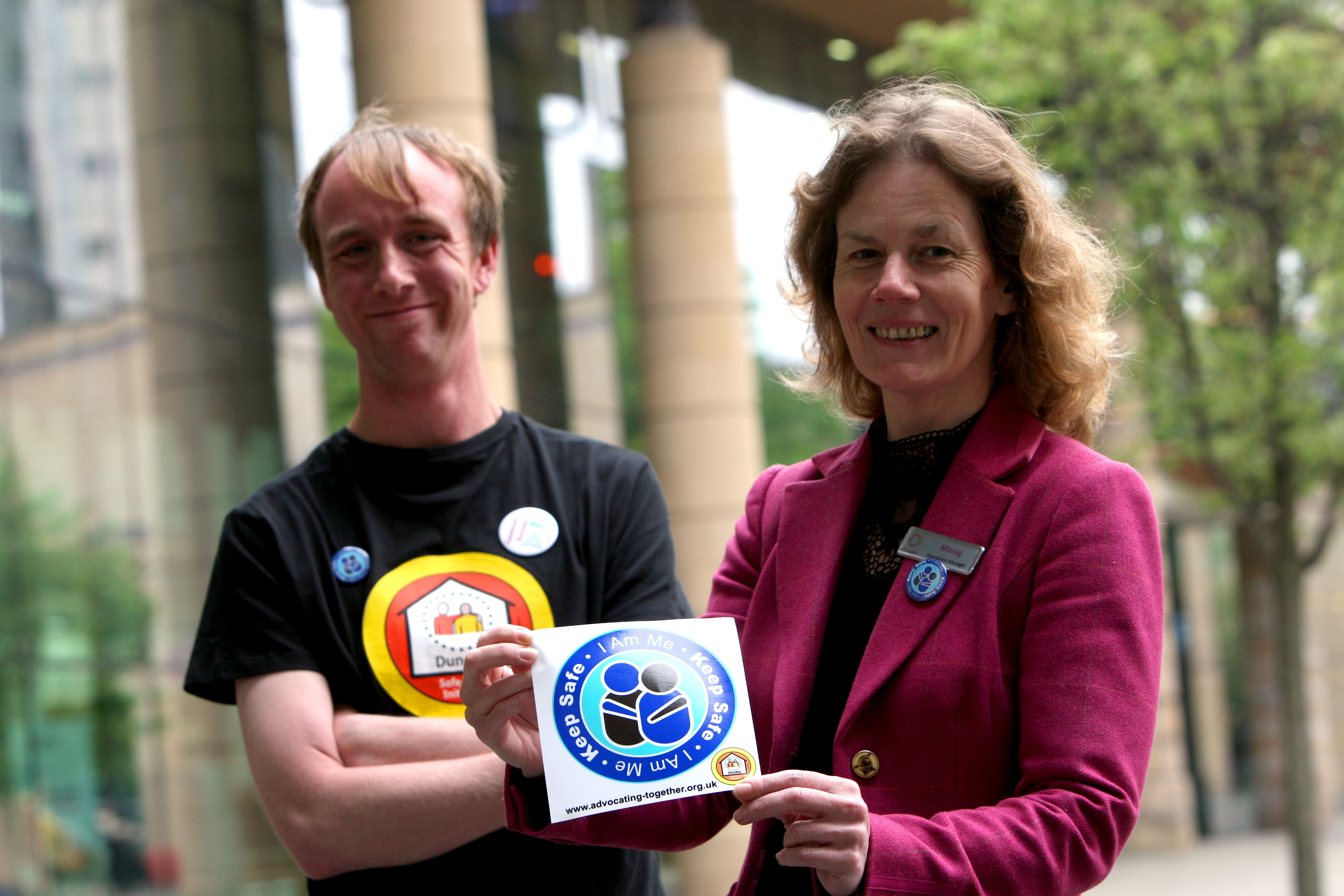 Dundee's most vulnerable people are being helped to escape the virtual imprisonment of their own homes.
Safe havens are to be created in the city centre, with staff in shops specially trained to offer support to elderly and disabled people.
It is hoped that the knowledge they can seek help if they become lost or scared or are the victim of crime will give them the confidence to lead a normal life.
That will be achieved through the establishment of the city's first Keep Safe Place scheme within the Overgate.
The initiative is the result of a partnership between Police Scotland and the charity I Am Me Scotland.
Businesses that agree to take part in the initiative will be checked by Police Scotland and issued with a sticker to display in their window to let vulnerable people know they provide a Keep Safe place.
Vulnerable people can then be issued with Keep Safe cards holding information about their health, how they communicate and contact details of people who can help them.
A staff member will then be able to reassure the person and ring one of the numbers on the card – or contact the police if a crime has been committed.
Police Sergeant Rik Seivwright of Safer Communities said: "It is important that the public are not only safe, but feel safe.
"This initiative will assist in promoting the perception of safety for some of the most vulnerable members of our community, while encouraging the reporting of hate crimes."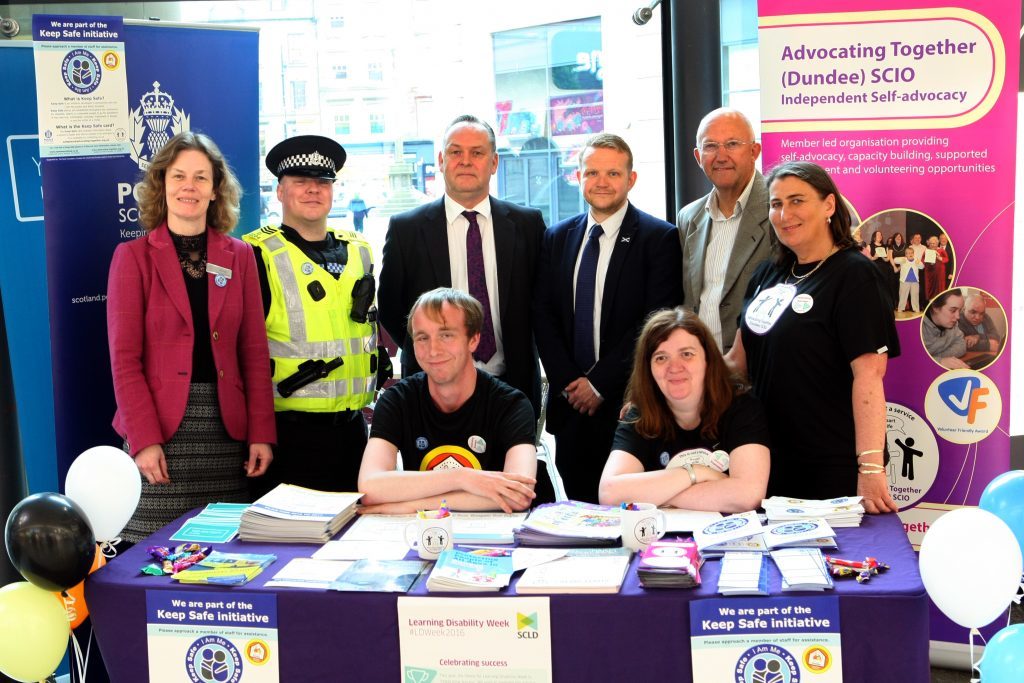 The launch has been timed to coincide with learning disability week and is backed by a wealth of community partners, including Dundee City Council.
Councillor Alan Ross believes it will be "a superb development for Dundee" and said: "I am sure it will offer peace of mind to people when they are out in the city centre.
"This launch shows how committed we all are to ensuring that Dundee is an inclusive place and one where people look out for the best interests of others."
Locally, the initiative will be led by Advocating Together (Dundee) SCIO, which supports people with learning disabilities and autism.
Advocates Ali Davidson and Ashley Wallace, who help others in the city with disabilities, believe the scheme will be of huge benefit.
Ali said: "I think Keep Safe Places will be a lifeline to me and my friends. We will be able to go and enjoy the city centre feeling safe and welcome."
Ashley added: "I feel that Keep Safe is really good because if anybody is feeling anxious they will know that they can go to a Keep Safe place and show them the card so they can contact someone for them.
"I will feel safe knowing there are safe places to go if I'm upset."
The launch has been timed to coincide with Learning Disability Week.
Earlier this week, professionals and people with learning disabilities and autism came together at the Dundee Comics Creative Space to celebrate the success of the city's Advocators.
The team, comprising a number of dedicated adults with learning disabilities or autism, have been working to support people across the city for more than 15 years.
After hearing about the work of the Advocators, a special cake was unveiled featuring a special superhero cartoon, designed by artist Norrie Millar.