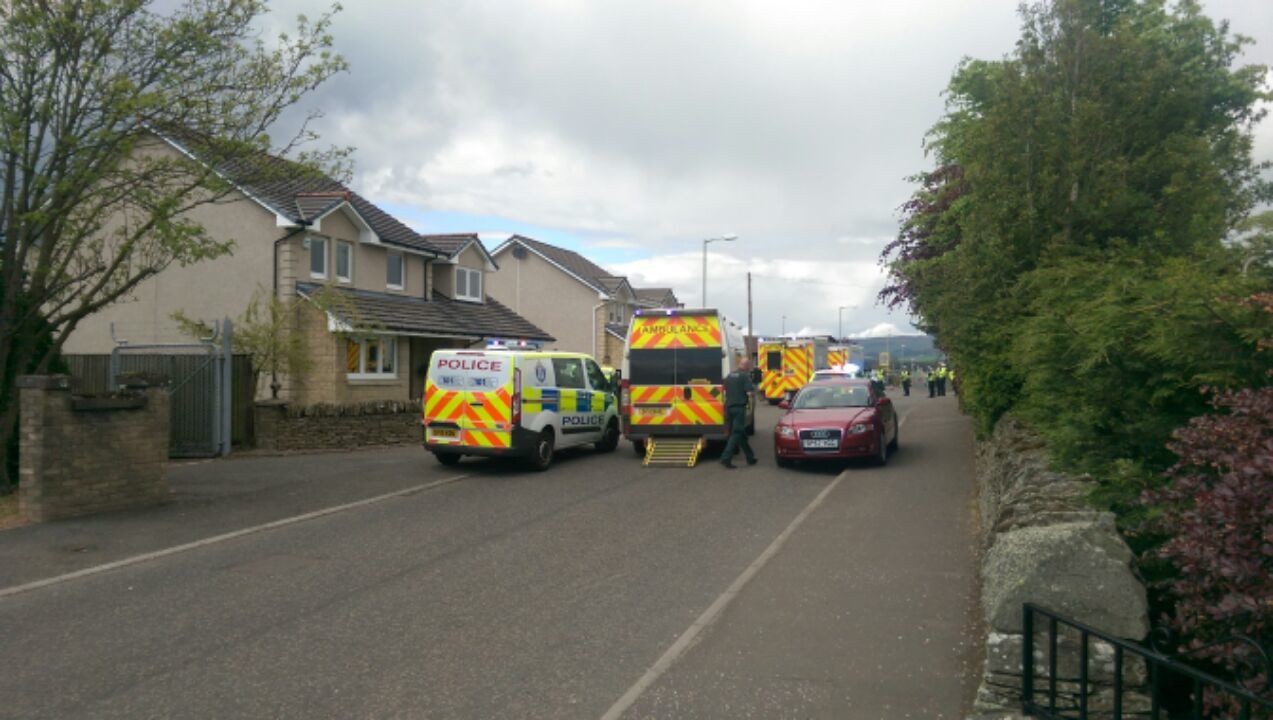 An investigation has been launched into the death of a Birkhill grandmother who was killed in a horrific road accident last week.
Ella Maxwell, 61, was struck by a car on Dronley Road in the Angus village. Despite efforts by paramedics on the scene, her injuries proved fatal.
The Scottish Fatalities Investigation Unit (SFIU) is now examining the circumstances of the accident.
Mrs Maxwell had been walking near her house on Backmuir Drive when the accident took place.
It is understood that her husband, George, was with her at the time of the accident.
Run by the Crown Office and Procurator Fiscal Service, the SFIU is responsible for investigating unexplained deaths.
Her son Gavin, a father-of-two, has previously said her death was the result of a "tragic accident".
He and his sister Dawn have been comforting their father at the family home in Birkhill.
He said: "We're just really, really devastated.
"There's not much more we can say. It's just been an accident – a tragic accident.
"Mum is going to be really missed. We'd just appreciate it if we could be left alone."
The latest investigation is the second to be carried out by the SFIU in the area in recent months.
The unit is still looking into the death of Jamie McLennan, 26, who died in a fire at a luxury lodge in Piperdam last year.
The Aberdeen man was killed when a fire tore through the lodge at the Angus resort on September 24.
The chalet was so badly burned that his body was not discovered until the next day, and it was a further two weeks until his remains were identified.
Two guests, who had been renting the lodge, were not there when the fire occurred.
Forensic officers spent days removing evidence in the aftermath of the blaze but have been unable to ascertain what started the fire, or even if it was deliberate.
A Crown Office spokesperson said: "The Procurator Fiscal has received a report in connection with the death of a 61-year-old woman in Birkhill on 23 May 2016.
"The investigation into the death, under the direction of Scottish Fatalities Investigation Unit (SFIU), is ongoing and the family will continue to be kept updated in relation to any significant developments."
They added it was the same situation for the Mr McLennan.