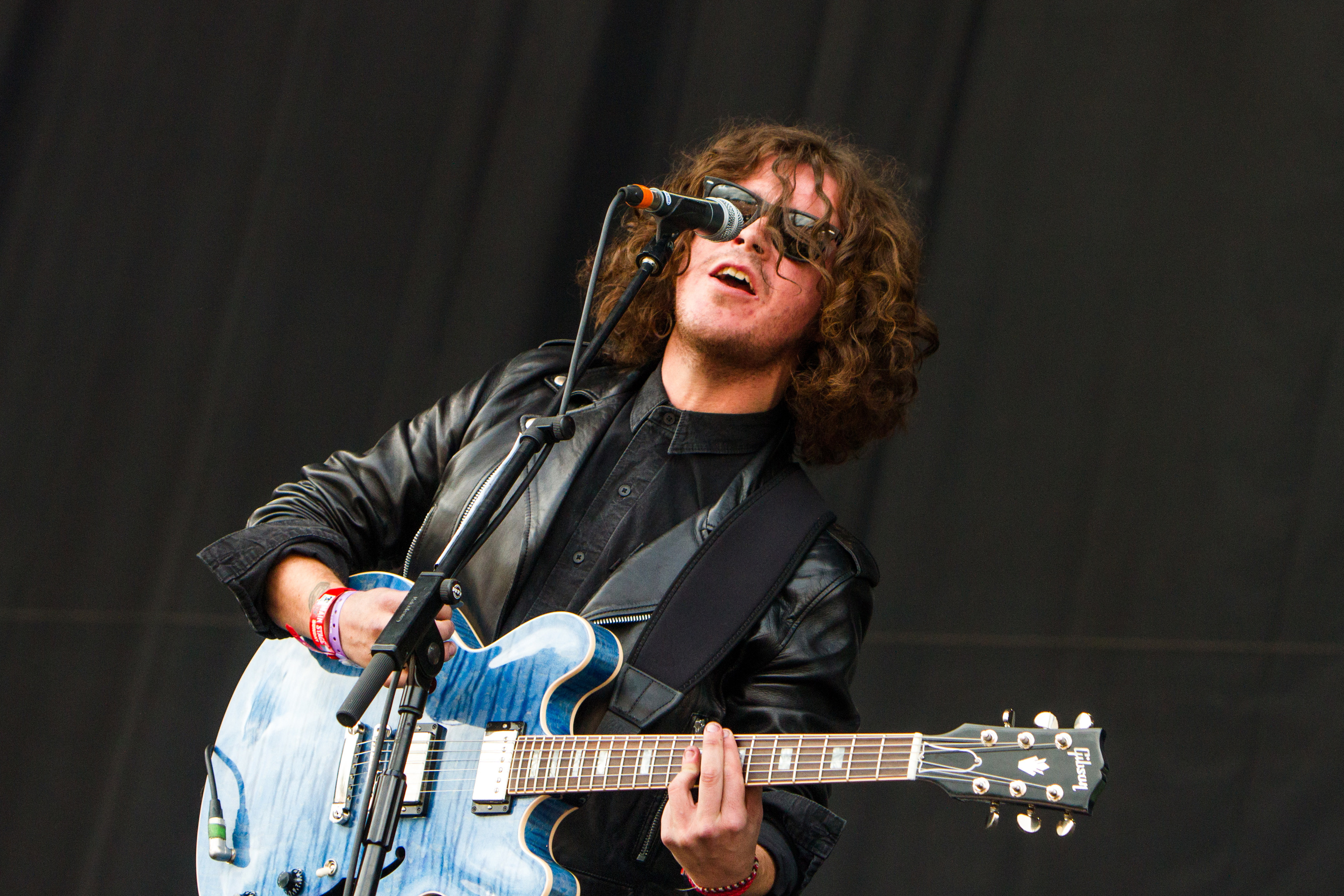 Dundee-born rock star Kyle Falconer from indie band The View was kicked off a flight from Spain after forcing it to divert due to "aggressive behaviour".
The 29-year-old was said to have caused a fuss on the Jet2 flight from Reus to Glasgow when he was moved to a seat away from his girlfriend.
The aircraft had to make an emergency landing in Nantes, France, where the rocker was escorted off the plane by French police.
Falconer is said to have shouted and sworn at the cabin crew and other passengers.
Jet2 announced that they have issued Falconer with a lifetime ban and plan to reclaim the costs for the diversion, which lasted around two hours.
The company has also launched a full investigation alongside Police Scotland.
Phil Ward, managing director of Jet2 said: "Kyle Falconer may be a rock star but that is no excuse for such abusive behaviour.
"Many of the passengers on the flight were families and he showed absolutely no respect for their safety and wellbeing, which is why the captain was forced to divert the flight.
"Passengers, including famous ones, should be in no doubt that we will take whatever action necessary to stamp out such aggressive and anti-social behaviour on our flights."
Social media was flooded with responses to the incident.
https://twitter.com/_TracyMcNaught_/status/743866795103227904
Had to detour to France because apparently kyle from the view has been arrested on our plane #awkward #couldberumours

— Amanda Crawford?? (@WKDside) June 17, 2016
Canny believe Kyle falconer was chucked off one of our Glasgow flights yesterday ???

— Clo✌️ (@CloClarke) June 18, 2016
Kyle Falconer being a naughty boy on a flight back from Reus to Glasgow the day! Diverted to France n huckled aff the plane!

— clubber (@Laing1974) June 17, 2016