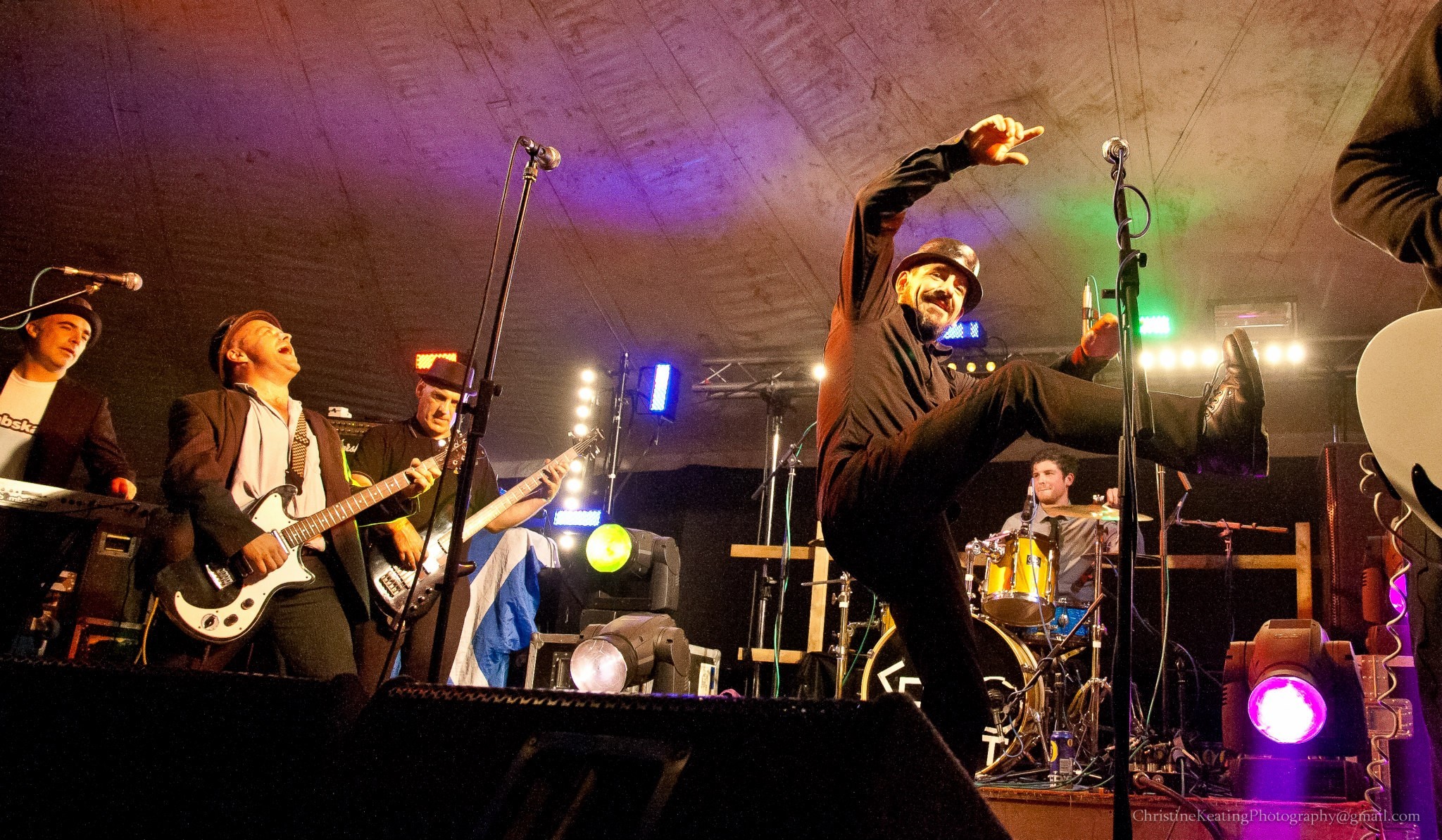 Ska outfit Bombskare, featuring a Dundee-born musician, has been crowned UK's best part-time band as part of a reality competition show of the same name.
Matthew Bartlett is one of nine self-proclaimed "sorcerers of skank", who competed against five bands from across the country on the BBC 2 show's finale.
Bombskare were selected to represent Scotland following a mission by the judges to find the best talent from each region of the UK, which then battled it out for the overall title.
Competition host Rhod Gilbert joined three judges for the weekend's grand final – Ultravox frontman Midge Ure, former New Order and Joy Division bassist Peter Hook, and Soul II Soul producer Jazzie B.
Matthew was this week congratulated by his family and friends on the band's success.
His mum Avon, who still lives in Dundee a said her son had always been musically gifted but explained that Bombskare need to be seen live to appreciate how good they are.
She said: "You have to hear them live – they sometimes play in Dundee.
"Watching them on television was not bad but live is where you have to hear them.
"They have produced a couple of CDs and are working on a third."
Matthew currently lives in Peebles and works as a project engineer for an audio company, but travels to Edinburgh twice a week to rehearse with his band.
He was not available for comment at the time of publishing.
Bombskare's band frontman and guitarist Scott McCafferty, who drives a butcher's van when not playing, said: "We feel really lucky to have made it as far as we did.
"I think the fact that we did a good performance on the night really helped.
"The whole experience of meeting the other bands and being in such great company was fantastic – being with that kind of calibre of band was a privilege.
"And of course meeting Midge Ure and hearing all the positive things he had to say about us."
The competition received more than 1,200 applications from bands playing rock to reggae, ska to skiffle, bhangra to blues and everything in between.