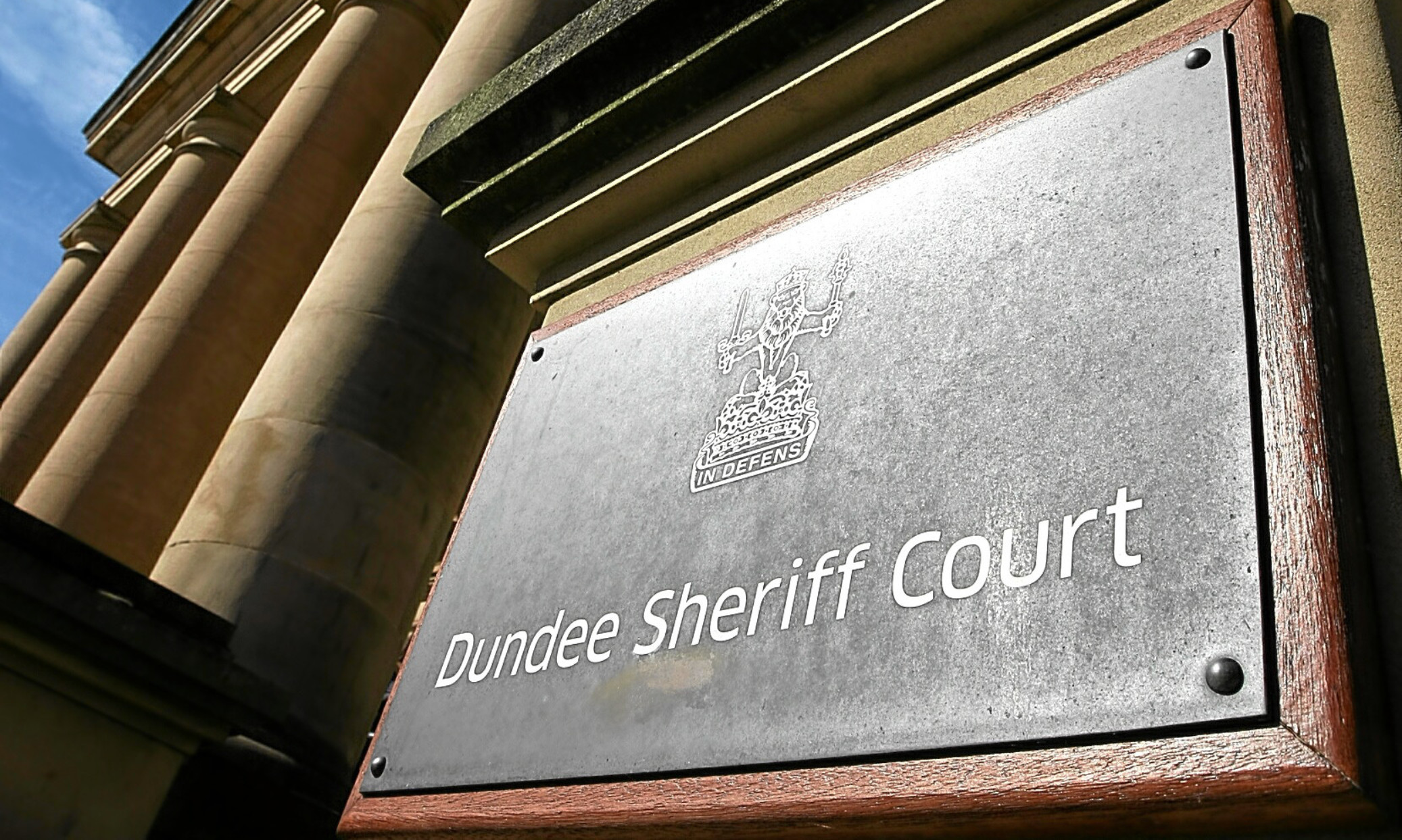 A man who went on a bizarre rampage through a Dundee mosque has been sent to jail.
Donald Skene grappled with worshippers, butted prayers posted on a wall and smashed cases containing copies of the Koran.
He also shouted "I'm white but I'm one of you, brothers" at the Muslim congregation at the Taj Madina mosque when he was arrested at the end of his 16-minute meltdown.
The entire incident was captured on CCTV.
He was first seen entering the mosque's wash room and bursts into tears.
Skene – who had been given early release from prison on licence after a horrific assault on his sister – then entered the main prayer room.
He wandered for several minutes as the room filled with worshippers before starting to run in circles around the room.
The CCTV then showed the 38-year-old punch and then headbutt glass frames around the room, each containing religious texts.
Finally, he launched himself, at full speed, head first into another frame.
Congregation members attempted to subdue him but after a struggle he made off through a shoe storage room where children were waiting to enter.
He was traced outside by police and denied the offence had any religious motivation.
Skene, of Soapwork Lane, Dundee, subsequently admitted charges of breach of the peace and resisting arrest on December 11.
Allegations that the offences were religiously aggravated were deleted by The Crown.
Skene told social workers that he had been "delirious" at the time of the offence and had no recollection of the events until "waking up" two days later.
He denied having been under the influence of drink or drugs.
Sheriff Simon Collins QC expressed surprise, given what he said was "a significant record of offending" that indicated "persistent" drug misuse.
He returned Skene to prison to serve the unexpired portion of the 10-month sentence imposed upon him for the "unprovoked" attack on his sister.
He punched Shona Skene, 43, in the face and then kicked her in the head while wearing steel toe-capped boots until a witness dragged him away.
His sister was left seriously injured and suffered permanent disfigurement as a result.
In connect with the mosque rampage,  Sheriff Collins ordered Skene to be made subject to a community payback order on his release.
Skene will be under supervision for 12 months to help him "address his offending behaviour."