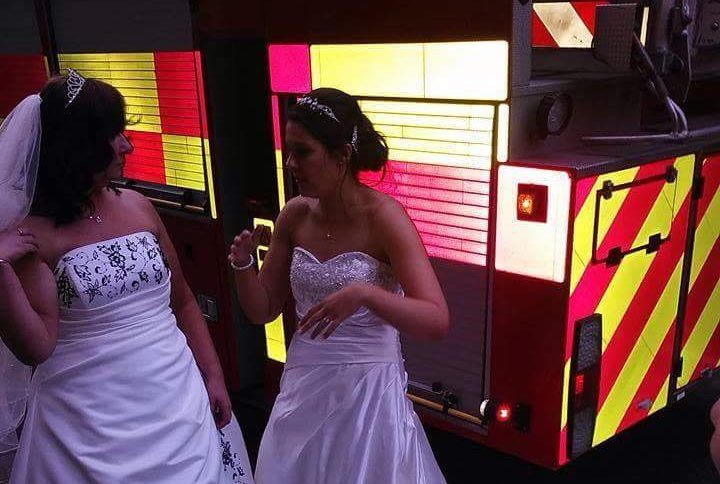 A best man was hit by debris from a falling ceiling as a bride and groom sliced the cake at their Dundee reception.
Firefighters attended at the landmark Queen's Hotel on Perth Road around 8.45pm on Saturday after a ceiling collapsed.
A spokesperson for the Scottish Fire and Rescue Service confirmed the man had been injured by debris that then feel through a false ceiling.
He was taken to Ninewells Hospital for treatment.
An eyewitness said the poignant cutting of the cake ceremony turned to horror as the best man was struck by plaster.
They said guests were evacuated to a nearby bar and the happy couple missed out on their first dance and the planned reception.
A second wedding in another function suite was also affected.
Guests went to local bars in the Perth Road and city centre areas.
A spokesperson for the Queen's Hotel said: At 8.30pm on the evening of July 16 there was an incident at The Queen's Hotel on Nethergate, Dundee during which it appears that small portion of a plaster from the original lathe and plaster ceiling came loose, falling through the false ceiling below.
"This resulted in a few tiles and some plaster debris falling into the room.
"Emergency services were immediately called as a precaution, which resulted in one of the guests being taken to hospital with a minor complaint.
"The groom has reported that he has been released with no serious injury.
"The fire brigade instructed the building be evacuated.
"This was temporary with guests returning within 90 minutes although a decision was made to close the function suite in question temporarily until a thorough inspection can take place.
"The fire brigade has deemed the remainder of the hotel to be fully operational."
Gordon Sneddon, Proprietor said: "I am obviously deeply upset for our bride and groom and their guests and expect to be in further discussions with them.
"This is an extremely unfortunate incident that in no way could have been foreseen and our guests can rest assured that there will be a full inspection of the Queen's Hotel."
For the full story get Monday's edition of The Courier.