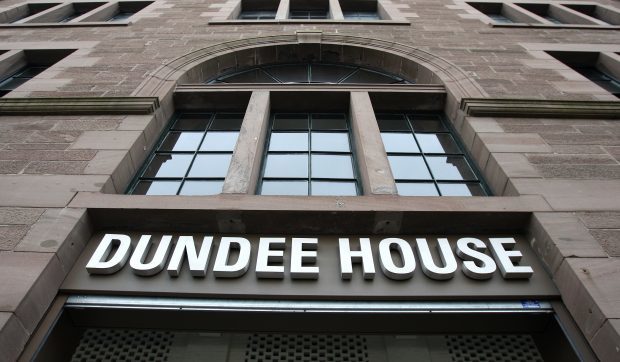 Hundreds of Dundee City Council staff had their work mobile phones cut off after the local authority forgot to pay its bill.
Staff in the city development department were unable to make any outgoing calls on their work phones from Wednesday and into Thursday as a result of the blunder.
Full service was only restored to their phones when the council paid off its debt later that day.
It is understood no other council departments were affected.
One council insider said: "Lots of people within the city development department were affected with the non-payment.
"They were having to use their own phones if they wanted to call anyone."
Liberal Democrat Councillor Fraser Macpherson said the local authority should pay invoices as soon as possible.
He added: "What surprises me is that many large organisations have direct debit-type payment systems in place rather than paying off individual bills."
Mr Macpherson said the council must also ensure local contractors receive payment for their services as soon as possible.
He said: "At the end of the day, it is important that the council ensures that it pays its suppliers promptly."
Mr Macpherson raised the issue with city development director Mike Galloway.
He told the councillor the bill had been paid and service restored, adding: "We will review the system of payment in future."
A Dundee City Council spokesman said the bill has now been paid in full and service restored.
He said: "The city development department took immediate action and paid the full sum owed on the same day as the issue was raised by the mobile phone provider.
"Some mobile phones in the department subsequently became affected by limited service, but could still receive receive incoming calls and make emergency calls.
"It has now been confirmed that full service has been resumed."
Dundee City Council is not the only local authority to experience phone issues over the past week.
A lightning strike knocked out phone lines and internet service at Stirling Council on Wednesday.